The last major by-election before the polls in August this year was held yesterday in NA-154. The constituency was based in Pakistan Tehreek-e-Insaf (PTI) leader, Jahangir Tareen's hometown, Lodhran and was touted to be an easy win for PTI. However, the tables were turned when PML-N swept the by-polls leaving many political pundits shocked.
We're all well-aware that the National Assembly seat from NA-154 had fallen vacant in December 2017 following a verdict by the Supreme Court of Pakistan that declared Jahangir Tareen "dishonest" and hence, unfit to hold public office. Interestingly, it was a similar judgement that had led to the ouster of PML-N Chief and former Prime Minister Nawaz Sharif last year.
Read: Why Neglecting The All Pashtun National Jirga Is Unpatriotic If You're A Pakistani
Following Tareen's disqualification, PTI had put its entire support behind Ali Tareen – the son of the disgraced MNA.
Having Ali Tareen on-board, it was hoped, would ensure an effortless win since NA-154 has a long history of loyalty to the Tareen family. In the same realm, it is a well-known fact that the Tareen wealth has been instrumental in ensuring lavish election campaigns for PTI in the past. Having a Tareen to replace a Tareen would have ensured the continued stream of funds for the party.
Given these realities, the selection of Ali Tareen was not necessarily a bad choice. After all, when Nawaz Sharif was disqualified, he too, had opted for a family member (i.e. his wife, Kulsoom Nawaz) to contest elections from NA-120.
However, it is not realpolitik where PTI went particularly wrong. The party ventured astray when it forgot how it was their campaign against realpolitik and "status quo" that had made them a force to reckon with in 2013.
Read: Here Is Why #PashtunLongMarch Has Been Trending On Twitter For Almost A Week Now!
PTI Chief, Imran Khan, in a rare show of political maturity, accepted defeat in NA-154. In a statement he said that the failure would be used as an opportunity to evaluate mistakes, correct them and return stronger than ever.
And now, since PTI is on the road to self-reflection, it would serve the party well to learn from these three critical mistakes and not repeat them if they want a bright political future.
Dynastic Politics
PTI as a brand projects itself to be a common citizen's party. There are countless fiery speeches by Imran Khan that pledge to end the politics of dynasties.
However, by standing behind Ali Tareen, a younger, little known rich heir of the disqualified MNA, Khan and PTI both went diametrically against the party's stated ideology.
Read: Verdict Of Mashal Khan Murder Case Attracts Mixed Reactions From Pakistanis
It was only natural then, for their voters to feel alienated and go the other way.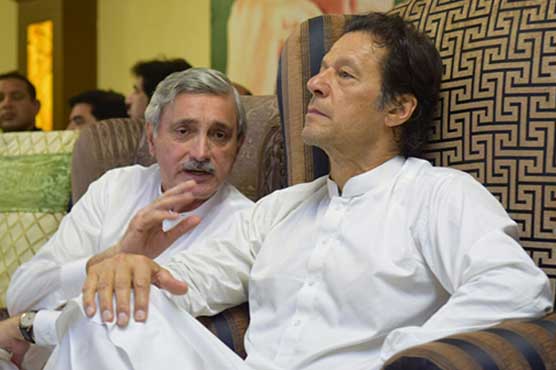 Putting Support Behind "Dishonest" Leaders
There is no denying that Jahangir Tareen and his wealth have been instrumental in sustaining PTI. In doing so, Tareen not only strengthened his own place in the party and Pakistan's mainstream politics but also secured a place where PTI "owed" him. This was perhaps the biggest reason that propelled Pakistan Tehreek-e-Insaf to put its weight behind his young son.
Read: Pakistanis Demand Action After The Video Of PML-N Senator Goes Viral
However, by doing so PTI disillusioned its voter bank that saw Khan and his party as the answer to ending corruption in Pakistan's political elite.
Ignoring Party Workers
Pakistan Tehreek-e-Insaf was the first political party after Pakistan Peoples Party (PPP) that garnered unprecedented support at the grass root level. The term, jiyala that was once exclusively associated with PPP became synonymous with PTI following the die-hard fan-base that the political party had attracted.
These jiyalas put their wholehearted support behind Imran Khan's mandate, taking even the slightest criticism against their leader very personally. A significant number of these, mostly young Pakistanis, were official members of the party serving it voluntarily in whatever capacity they could. Additionally, there were also those party workers who had been attached with PTI even before it became a mainstream political force spending weeks at end campaigning in their communities and mobilizing voters to stamp on the bat.
Read: Elections In Pakistan And The Rise Of Provincialism: The Case Of Punjab University
The NA-154 by-election was a set-back for these dedicated party workers whose advise against Ali Tareen's nomination fell on deaf ears.
PTI had made a big show about distributing party tickets to little known, young party workers in 2013. This move had ossified their voter-base and the confidence of the party workers.
On the contrary, by supporting a wealthy young man over deserving and dedicated party workers, PTI not only alienated its voters but also its own foot soldiers.
Read: These 5 Political Developments In 2018 Will Define The Future Of Pakistan!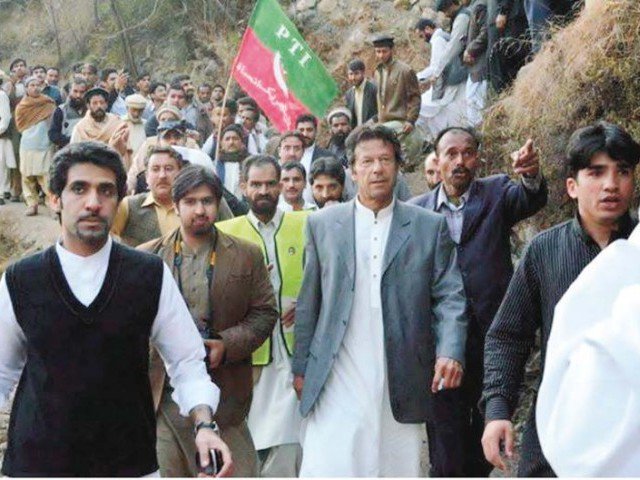 If Imran Khan is actually serious about giving PML-N a tough competition during the general elections later this year, he will have to put aside his ego and frankly accept his flawed judgement in front of the supporters that he has offended. His election campaign this year will have to offer more substance than political rhetoric and a strategy geared towards maligning opponents.
PTI must exhibit that it stands firm by its ideology and make serious amends to bridge the stark gap between Khan's words and actions.