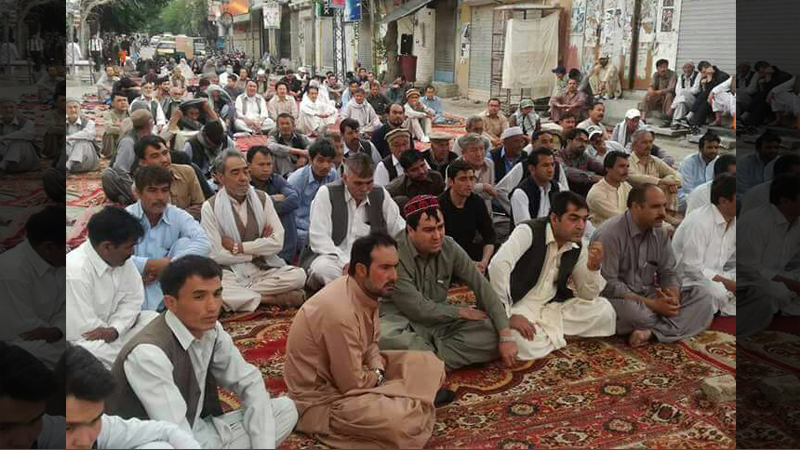 The last few days have been marked with tormenting episodes recording atrocities on the human race in the form of Kunduz massacre, renewed Indian monstrosity in Kashmir and the persecution of a large number of Palestinians at the hands of the Israeli defense forces. While these tragedies were brushed under the carpet by the international media, the national news agencies made it a point to not only highlight the issues but also demand answers from the world. Just when my faith was about to be restored in this fourth pillar of the state, I was hit by a reality check – the media blackout of the Hazara sit-in.
Read: Kunduz Massacre And The Collective Death Of The Global Conscience
Entering into its 8th day, Hazara community has once again come out on the streets of Quetta in a peaceful demonstration to protest the target killings of their community members that continue to grip the existence and social activities of this ethnic group for more than a decade now. Although, this time the protest has returned to the city after a Hazara taxi driver was shot down and another injured in a hate crime, the violence faced by the targeted community is not a hidden fact. According to Pakistan National Commission for Human Rights' report published last month, approximately 509 Hazara individuals were killed over the last 5 years in Quetta. Despite such staggering numbers, the Pakistani media largely remains apathetic towards the wronged community. But ask Hazaras! This is not the first time that their voices have been stifled by the news agencies.
Read: Syrian Conflict: Does The World Really Care?
In 2013, flocks of Hazara men, women and children came out to mourn the lives lost when twin bomb attacks killed almost 130 young men of the community. They sat under the open sky with 84 dead bodies for days, braving sub-zero temperature and rough weather to demand justice. Even then our media found the detailed coverage of Tahir-ul-Qadri's menu for dinner a more relevant and crucial piece of news than the thousands of bereaved Hazaras. The same story is being repeated again with Salman Khan's arrest making waves on our televisions while a peaceful community of Pakistani society demanding protection of their lives and assets remains in shadows.
Read: Of Donald Trump, Twitter And The 'Do More' Mantra
These are the times which redefine the role of social media and give an alternative and more accessible outlet to raise concerns. Tweets by prominent civil activists like Jibran Nasir and Gulalai Ismail have brought the nation's attention to where it should be.
4th day of sit in against sectarian killings in Quetta. No media coverage. All appears well and safe when we turn a blind eye towards those protesting against injustices@ZarrarKhuhro @MubashirZaidi @Razarumi @shazbkhanzdaGEO @AsadHashim @OwaisTohid @Advjalila @MahrukhQureshi pic.twitter.com/u4rw63RxvZ

— M. Jibran Nasir 🇵🇸 (@MJibranNasir) April 4, 2018
Hazara community starts a sit-in to protest Hazara's brutal killings. Over 1500 Hazara Shias have been target killed in last few years. Several sit-ins, protests and promises later- we stand here again. Does anyone listen in this country? pic.twitter.com/vVAiVxxtR6

— Gulalai Ismail ګلالۍاسماعیل (@Gulalai_Ismail) April 2, 2018
That being said, media blackout of the Hazara sit-in is worth all the condemnation as the policy will only exacerbate the situation. When the institutions vested with the responsibility to bridge the gap between the government and its citizens turn into profit-making entities, manipulating their authority by furthering lucrative agendas only, they lose their integrity among common people. How difficult it is to understand that Hazaras, like any other group of Pakistani citizens deserve to be heard; that their lives are as worthy as yours and mines; that the constant fear they live in needs to be eliminated; that the persecution of their community is not an over-exaggerated fabrication but a reality and that we all have to stand for their rights because if not stopped now this fire of hatred, violence and schism will reach our doorstep eventually and when it does, no one would come to our help like we chose not to when others' abodes were reduced to ashes.
Read: Why Neglecting The All Pashtun National Jirga Is Unpatriotic If You're A Pakistani
I can already hear some of the readers dismissing the whole argument under the pretext that the protests are just to defame Pakistan internationally and hence, the media blackout of the Hazara sit-in is justified to save the country's reputation. But I guess we as a nation have selective amnesia as we constantly tend to disregard all those days in the past when we were left embarrassed in the world simply because concealing reality is more important to us than mending it! This national trait has only highlighted our hypocritical approach and weakened the case of Pakistan at international forums. For us to send out a positive image of Pakistan to the world, it is necessary that we address the sources of dissent rather than suppressing them. Otherwise we'll always be accused of discriminatory condemnation and our voice as a state will go unheard on issues as important as the freedom of Kashmiris and the Palestinians.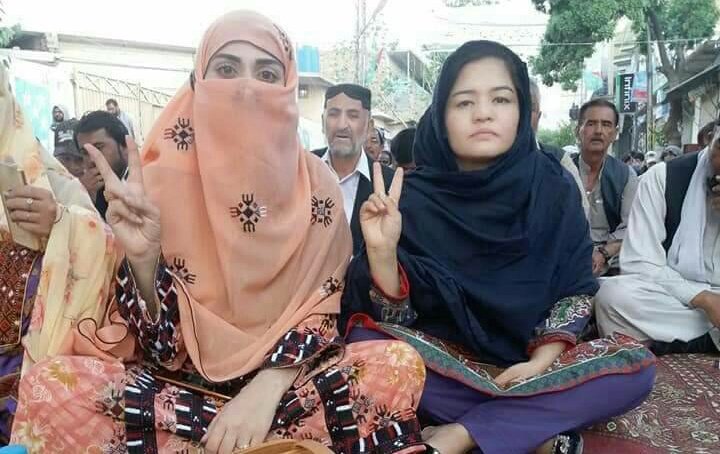 Pakistan has come a long way since its inception and continues its journey towards a prosperous future with baby steps. But to ensure that we do not deviate from the path and that no one is left behind, we have to develop and implement policies that promote stability, inclusion, harmony and peace across the country more rigorously than ever before. Only then we stand the chance to rise to the occasion!
Read: Donald Trump's Jerusalem Announcement Is What Wars Are Made Of