The CDA (Capital Development Authority) and the local police demolished the chambers illegally set up by the lawyers in F-8 on Sunday night. They launched an operation against the illegal encroachments in the premises of district and sessions court. The lawyers had built their chambers on a football ground since 2013.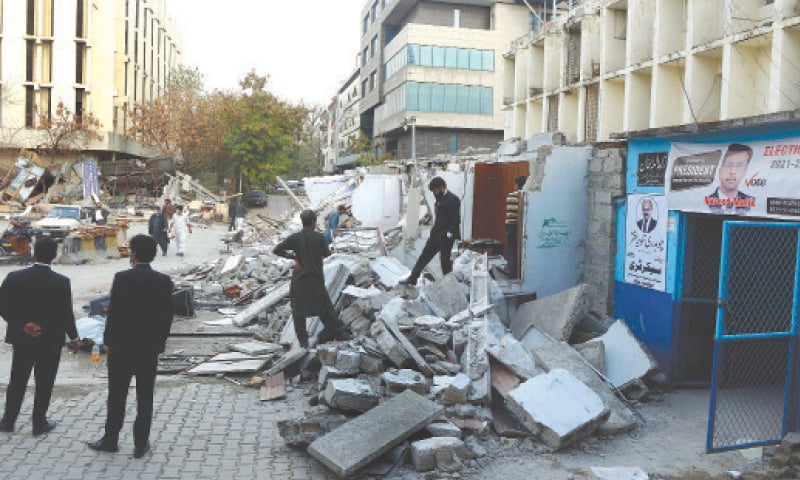 CDA had long been wanting to deconstruct the illegal structures, choking the F-8 area in Islamabad, but lawyers had taken a stay order from the court. However, the CDA was successful in doing the deed on 7th February.
Read More: Here's Why Law Minister Sultan Muhammad Khan Resigned Following PM's Orders After Horse-Trading Video Went Viral
After the anti-encroachment operation, a mob of lawyers violently protested outside the Islamabad High Court on Monday. They barged in to the court premises, broke windows and even doors of the Chief Justice block. Moreover, the lawyers chanted outside the IHC chamber and held IHC Chief, Justice Athar Minallah, hostage.
The lawyers tried every thing possible in order to express their displeasure over the operation. From forcibly stopping media coverage of the incident to chanting slogans and from barging in the Chief justice block to keeping it blocked for hours; they did it all!
Justice Minallah along with other IHC judges tried to calm them down but to no avail. Protestations were out of control till the police reinforcement and rangers stepped in to bring the situation under control.
Sec 144 Imposed In the Capital
With the situation getting worse by the minute, DC Islamabad, Hamza Shafqaat had to step in and take action. The Islamabad Capital Administration imposed section 144 following Shafqaat's orders, with immediate effect banning public meetings with more than four people, in the capital. However, Shafqaat did not name the protests as the reason behind the imposition.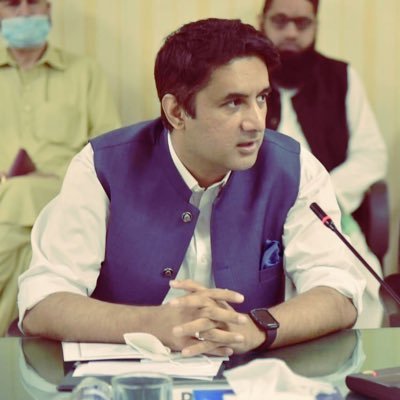 The Current Situation
An FIR has been registered against 300 protesting lawyers while 22 of them have been named under terrorism provisions. 17 lawyers have also been served contempt of court notices after they vandalized the IHC and barged in to the court premises.
Other than that, 70 law practitioners issued a signed statement requesting the Islamabad Bar Council to take strict action against the lawyers' barbarianism, Geo News reported.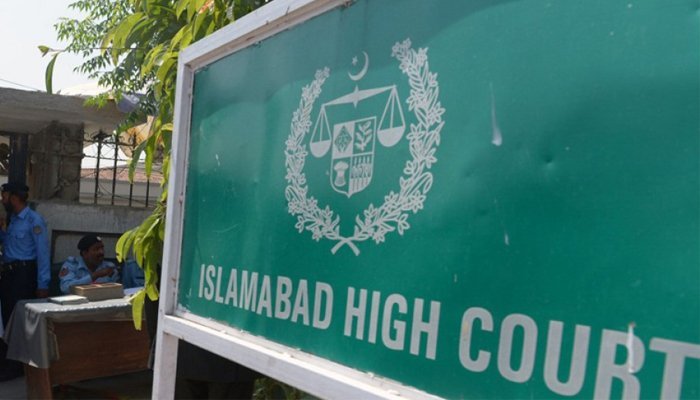 Have something else to add to this? Write in the comments.