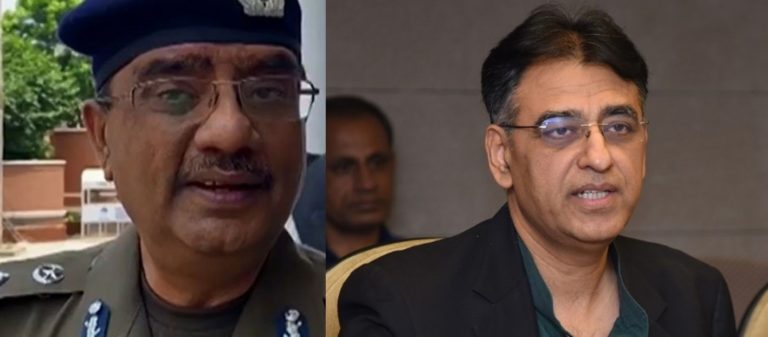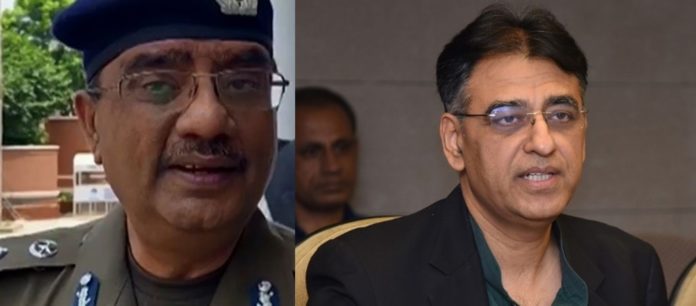 It's been a heavy 24 hours for women in Pakistan. The Lahore Motorway rape incident itself had shaken women to the core and then CCPO Lahore Umer Sheikh shaming the survivor on live television took away whatever pretense of calm there was left.
After gathering flak for his first statement in which he began by blaming the survivor for traveling on a relatively lesser used route at night…
Vile, (un)quotable quotes:
"Kahani kuch yoon hai…" because of course rape and juicy gossip are basically the same.
"Mujhy samajh nahi ayee raat ke waqt wo aurat akaili Motorway par kiun nikli…" Moral of the statement: she asked for it.
"Motorway se kiun gayee. Zayada busy, G.T Road ka route lena chahye tha…" Jee, jee sir, ghaliti aurat hee ki thi.
…The CCPO decided to take things a notch further with a second media appearance.
This time he not only blamed the survivor for having a French "orentation" but also went on to reveal personal identifiers that would make it very easy for so many people in her circle to figure out her identity.
Vile, (un)quotable quotes:
"Khatoon ki orientation France ki thi, wo Pakistan ko bhi France samajh rahi theen." Aur aapki orientation kahan ki hai? Gutter?
The Lahore Police Chief did not stop there. He then went on to make a third, ridiculously loud statement asking women to basically NOT step out of their houses at all!
Vile, (un)quotable quotes:
"Women should not leave the house at night."
"Women should step out of the house with a mehram man or children for protection."
When senior PTI officials were confronted on television and asked to comment on the CCPO's callous remarks, they were literally the personification of khisyani bili khanmba nochay…
Take the case of Asad Umar for instance. The best he could offer was, "…."
Instead of out-rightly condemning Umer Sheikh, Asad Umar categoraically told Hamid Mir that the CCPO could not be removed because even though his statement was irresponsible, it was still not a crime!
Dear Asad Umar, here's some food for thought: how about you make it a crime to shame rape survivors? No?
Chief Minister Punjab Usman Buzdar too was asked a similar question by Kamran Khan.
The Chief Minister completely hoodwinked the question and gave a series of unrelated, nonsensical answers.
Going by the federal and Punjab governments' lukewarm reaction to Umer Sheikh's statements, it seems like there's no political will at all to remove the recently appointed and gravely contentious Capital City Police Officer Lahore.
With that sobering thought the women in Pakistan, it seems, are on their own for now.