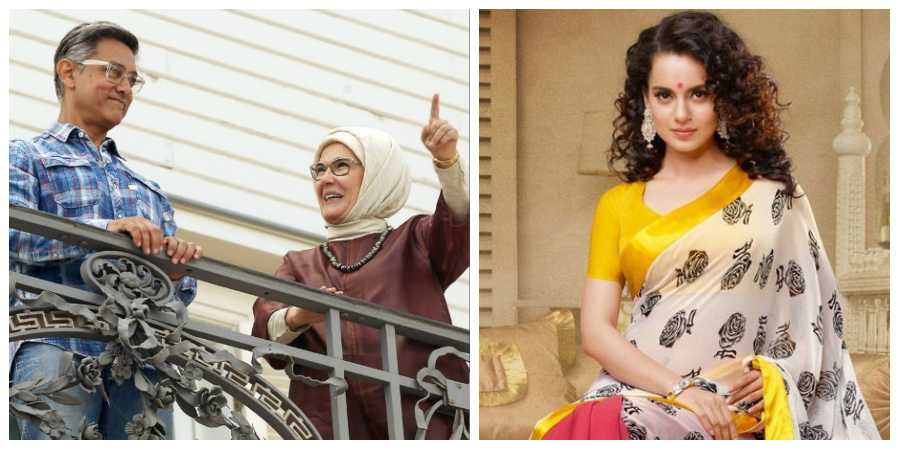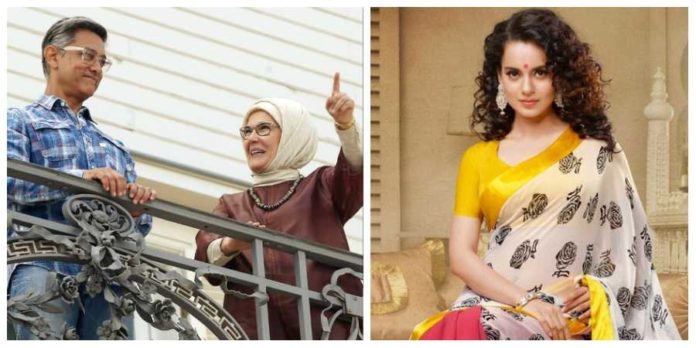 Bollywood actress Kangana Ranaut took out an eight years old interview of Aamir Khan and lashed out at him.
Queen actress tweeted the article titled "My wives may be Hindu but my kids will always follow only Islam: Aamir Khan."
The 33-year-old took a dig at Aamir Khan by questioning him on making his kids follow only Islam.
Also Read: Mansha Pasha Is Ruling The Internet After Calling Out Kangana Ranaut & Her Sister
Aamir Khan has also been facing backlash for meeting with Turkish First Lady Emine Erdogan at the presidential residence in Istanbul on 15 August.
While he got support from some of his fans who got fans excited after seeing his pictures, many Indians lashed out at the actor for meeting with the "enemy of India."
Also Read: A Newspaper Confused MQM Leader Aamir Khan With His Bollywood Namesake & Basically, HILARIOUS!
Kangana Ranaut also joined the bandwagon and criticized Aamir Khan by calling him a "hypocrite" and demanding an explanation for his actions.
The actor is currently in Turkey for the shoot of his film Laal Singh Chaddha that is an official adaptation of the Tom Hanks starrer, Forrest Gump set to release next year.
What are your thoughts on this issue? Share in the comments below!