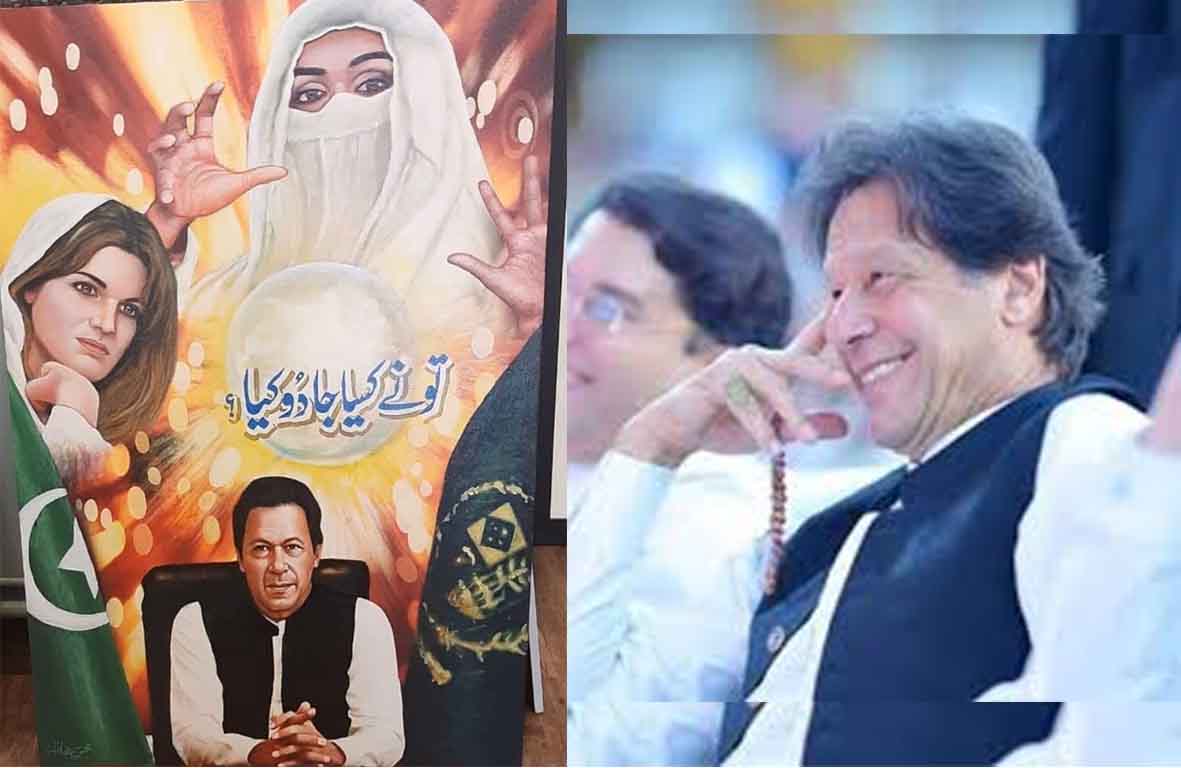 Jemima Goldsmith, formerly married to PM Imran Khan, just shared a picture, that is more of a filmi poster, on Twitter.
She wrote, " Who doesn't love a Lollywood poster? Spotted today by a friend in Lahore… "
Pakistanis could not help but flood the internet with memes and hilarious one-liners.
Read: Jokes Aside, What's The Connection Between Jemima Goldsmith & WikiLeaks Founder, Julian Assange?
I call it magic when I'm with you!
This guy literally coined a term "magic bhabi".
Twitterati have all sorts of hilarious reactions and are wondering if Jemima is still in love with Imran Khan.
And this guy just confused Jemima with Diana and I mean, could it get funnier?
People are bringing Abdul Qadir Patel's speech in National Assembly to light thinking she might have taken it "seriously."
Read: Asad Umar Rooting For This Child Selling Samosas Is Really Problematic
Some are sharing what they think Imran Khan's reaction would be after seeing this!
Read: I Bet, This "Islamabad Safe City" Parody Account Will Instantly Make Your Day Better
There were a few who thought there might be some sort of political motive behind this poster.
Read: Shaniera Akram & Wasim Akram All Set To Make Their Film Debut With "Money Back Guarantee"
And are taking into consideration whether her account was hacked?
Read: Mufti Kifayatullah Known For Claiming 'Wiki' From WikiLeaks & Jemima Are Cousins Is Trending & It's hilarious!
Owing to all the responses, Jemima tweeted again to clear that no disrespect was intended. She wrote, "like most of you, I just found it funny."
She added that "I am a genuine fan of Pakistani film posters, street art and truck art."
Read: All These Fasla Rakhen Memes Are Too Real & Funny At The Same Time
Did you find this poster funny too? Tell us in the comments below!