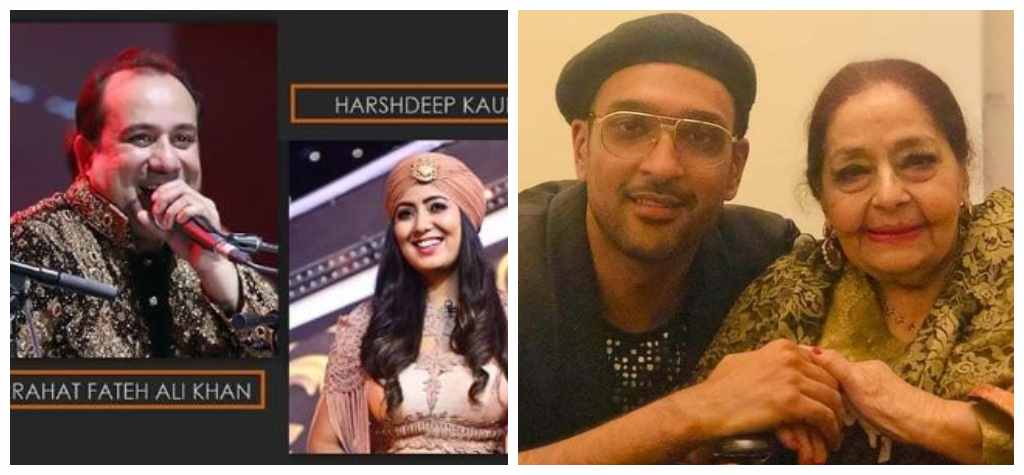 Artists around the world are doing collaborations on Instagram and other social media platforms to keep their fans entertained amid the coronavirus lockdown.
But the Federation of Western India Cine Employees (FWICE) issued a warning barring Indian artists from any collaboration with Pakistanis.
In a statement issued on Sunday, FWICE said that failure to comply with the non-cooperation directive will lead to strict disciplinary action against the artists.
We are pained to inform all members that FWICE has issued a total non-cooperation circular advising all members not to work in any manner whatsoever with all Pakistani artistes, singers and technicians.
It went on to read, "Some members are blatantly violating the non-cooperation circular by working in various mode and media of entertainment like a recent instance in which our musicians have worked online with singer Rahat Fateh Ali Khan of Pakistan, which is being seen online. We have been informed that more such entertainment products and songs are being planned and made."
FWICE further added that a strict disciplinary action would be taken against anyone violating the Non-Cooperation circular.
We have to strictly inform all the members of our affiliates to kindly note that the Non- Cooperation Circular is valid and subsisting and anyone found cooperating or working in any manner with any Pakistani artistes, singers and technicians, in any mode or media of entertainment, will be subject to strict disciplinary action initiated by FWICE. Everyone, please note.
Recently, Ali Sethi together with Farida Khanum did a cross-border collaboration with Rekha Bhardwaj that won the hearts of many.
But what grabbed Indian authorities' attention was Rahat Fateh Ali Khan being part of "Wed Nation," a virtual platform to bring artists together during the lockdown.
What are your thoughts on Indian artists being warned against collaboration with Pakistanis? Share your thoughts in the comments below!