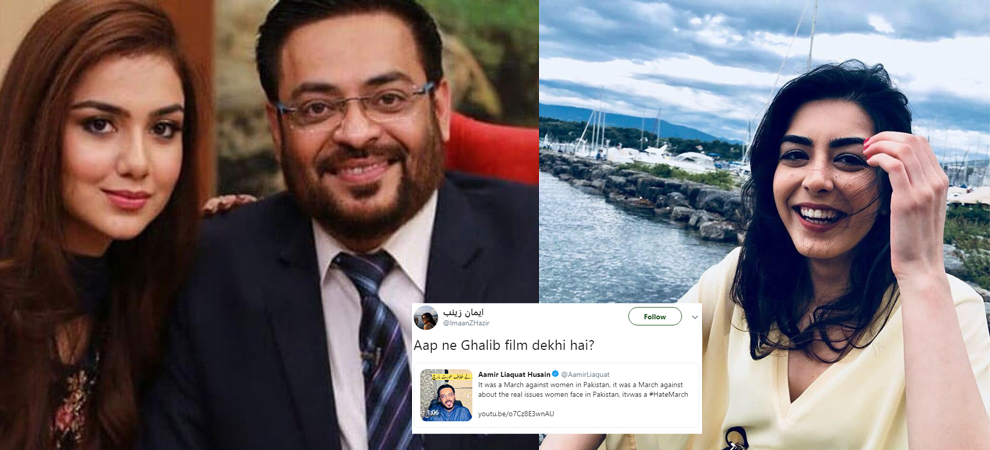 The 8th-March Aurat March led to polarized reactions on social media. While some couldn't stop cheering for the women who took to the streets to demand their rights, a major chunk, largely comprising of men, were left offended by the campaign because of certain placards. Pakistani celebrities also indulged in the conversation actively, representing different sides of the spectrum.
However, one such engagement led to a fiery Twitter spat yesterday. We're talking about Shireen Mazari's daughter, Imaan Zainab & Aamir Liaquat! The two got into a very filthy quarrel and what followed was a mess.
Read: A Recap Of The Awesomeness That Was Aurat March 2019
It all started when Aamir Liaquat and his second wife, Tuba Aamir took to Twitter to criticize Aurat March on the 9th of March.
Later that day, Aamir Liaquat released a video on his Youtube channel, claiming the march to be some kind of a "YAHOODI SAZISH!"
And when the couple didn't succeed in grabbing people's attention, Tuba decided to send out a number of tweets just to make sure that someone significant from the opposite block responds.
Read: Former Indian Cricketer, Sourav Ganguly Has Refused To Take Down Imran Khan's Photo From Eden Gardens & People Are All Praise For Dada!
Few hours later, Tuba's final tweet of the anti-Aurat march series caught Imaan Zainab's eyes and the latter replied with what we would call a personal attack.
Imaan also responded to Aamir Liaquat's video during this while with a savage one-liner. She gave "doctor" sahab a throwback to the expose video in which Aamir Liaquat was seen cussing and passing derogatory, lewd, sexist remarks.
Who knew Imaan Zainab's one-liner would give such a sick burn to Aamir Liaquat. On seeing Imaan's comment, Liaquat sent out a spiraling thread of tweets, mongering hate – something that should be the latter's trademark by now!
And then Aamir Liaquat won the competition of who can stoop the lowest with the following tweet that's a liner from an Indian break-up song.
If we could react to the ongoing spat between Imaan Zainab & Aamir Liaquat in one picture, it would be this: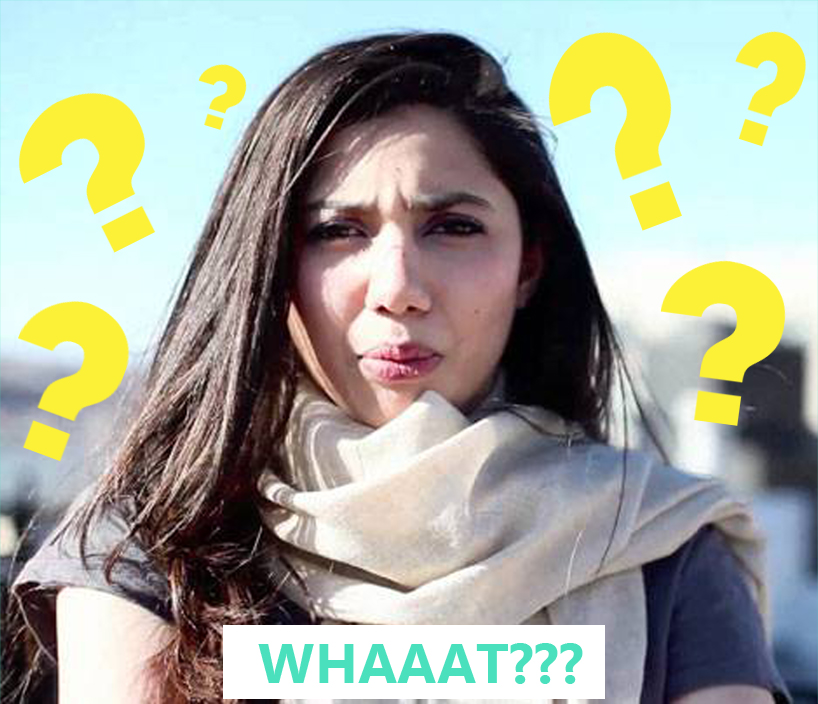 Read: Pakistanis Are Enraged Over Fayaz Chohan's Derogatory Remarks Against The Hindu Community!