Well, looking at the top Twitter trends from yesterday, you must have figured out that the PTI government held a three years performance event, so I don't necessarily need to give you a reminder for that.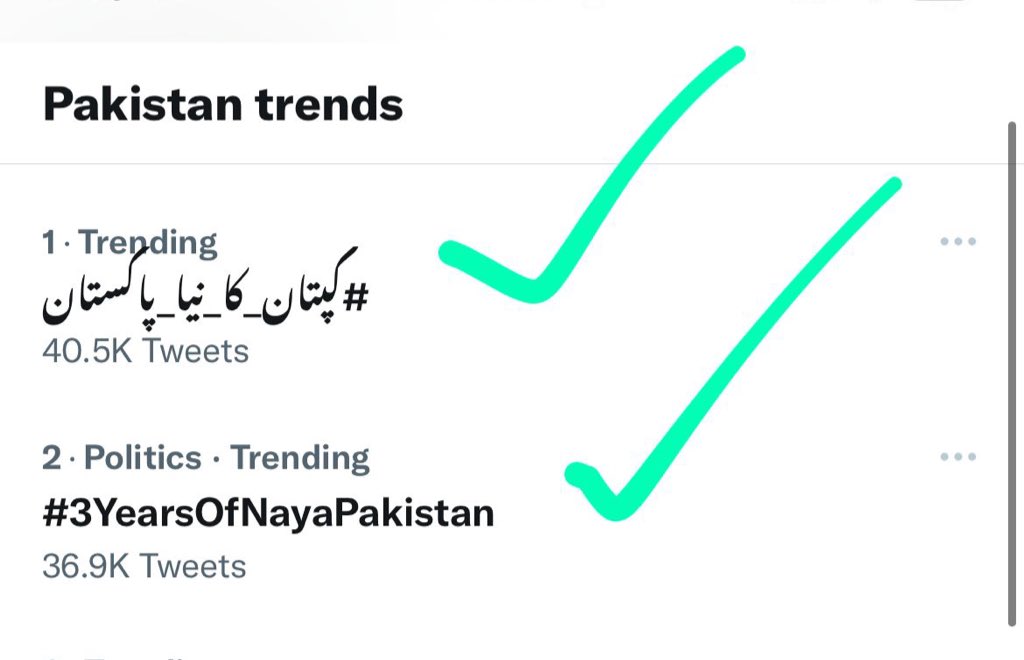 But, you know what, like most of you were passively consuming the event on your TV screens or scrolling through your socials looking for updates, I was actually there sitting only five rows behind "the PM Imran Khan" (tell me you had goosebumps reading this). I witnessed him rise up from his seat and move to the podium to reflect back on his party's performance in the past three years.
I was actually one of the VIP guests, just FYI. I feel very important, thank you very much!
So, enough of the feeling important bit, let's talk a little about the event now.
It was an overall informative and entertaining ceremony, yes you read that right, entertaining because I got to see the country's top-tier politicians poke fun at each other. Ah, what, someone pinch me already!
I loved how they'd collectively involved the youth to be a part of the occasion, and how the government officials kept interacting with them from time to time. It actually felt good to be heard and accepted by your own government, you get what I'm saying.
Other than the official talks, there were some songs, juggats, and poetry in between to keep the audience hooked. I have to give it to senator Faisal Javed Khan and singer Abrar ul Haq for controlling the crowd in the most creative manner ever.
Here's a teaser for you all!
Also, props to the senator for his comic timing. Even the PM was convinced to say that Senator Javed was having so much fun at the podium that he didn't feel like leaving the mic – ROFL!
Just btw, our PM is hilarious too, guys. Like, he's not only a great leader and a brilliant sportsman, but he is also got some great sense of humor, but to understand what I'm saying, you will have to watch the event coverage.
So, when the PM took the stage, he talked about the PTI government's performance in the past three years. How his party members worked towards the prosperity of the country. There were a lot of thank-yous for the NCOC team, the frontline health workers, and volunteers who helped the country fight the severity of the virus. Itna tau banta hai!
PM also discussed how PTI had to clean up the previous government's mess to put out a positive image of the country for the world to see. There were some routine talks about how the remittances have increased, the deficits and debts have gone down, and how the economy of Pakistan is improving overall. Yes, every Pakistani leader has talked about these things, but what's different with PM Khan is that he validated all his talks with actual figures, so that made him sound legit and frankly, it also ensured that the entire episode wasn't just hawai firing type scene.
Okay so that's a lotta good talk, let's get move on to things that were off about the event. First thing's first, it started an hour and a half late, after lots of bickering in the crowd asking one another to switch places because they wanted to sit in the front rows, ugh like, kahin bhi beth jao, bhayi!
Read: Step Aside, Fawad Khan Because Junaid Safdar Is The Nation's Newest Heartthrob
Secondly, a tiny percentage of the crowd had their masks on and the seats were so close like I could only panic internally at that point, there was no space for me to even make a run for the exit. Yeah I know this sounds exaggerated, but COVID is no joke, so like, masks should have been mandatory.
Overall, I thoroughly enjoyed myself, except for the last few minutes, where I dozed off because you see, I'd been sitting in the same spot for five hours, so cut me some slack there.
Nevertheless, kudos to PTI for making it through the three years of their tenure!
Have something else to share? Write in the comments.