The Government of Pakistan has been quite proactive these past couple of months to ensure speedy vaccination of the population against COVID-19. And while the pace at which the vaccine program is being rolled-out is truly encouraging, there has been some level of confusion regarding the issuance of the vaccination certificate.
Read: COVID BUSTERS: A Game-based Interactive Learning Experience To Defeat The Coronavirus
Taking stock of this concern and to clear the confusion, Dr. Faisal Sultan, Special Assistant to PM on National Health Services spelled out in clear terms the procedure of getting the immunization certificate, only after the completion of the vaccination process.
The process of getting the vaccine certificate is super easy, and you can even download the form from the comfort of your homes.
Here's how you can attain the COVID vaccine certificate in Pakistan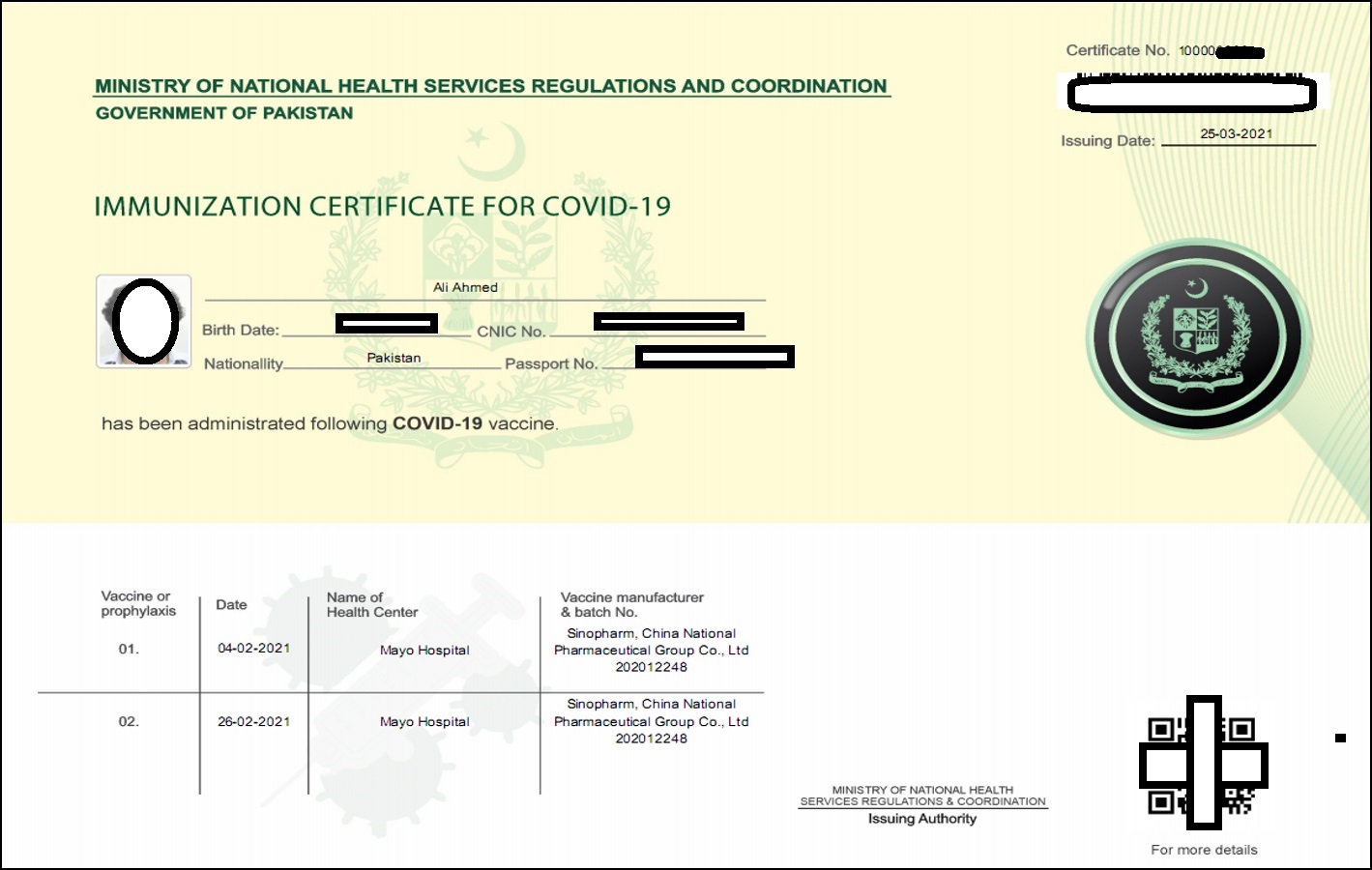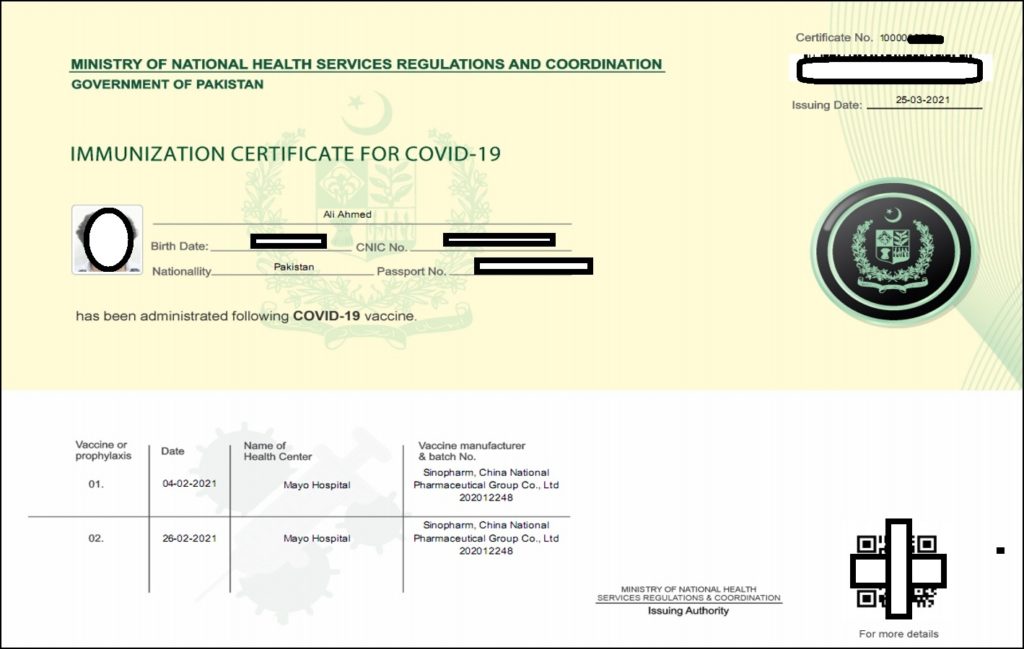 Visit the National Database and Registration Authority (NADRA) office and they will issue the certificate for you after you get the required doses of the vaccine.
On the other hand, you can get this certificate online too. Just type in nims.nadra.gov.pk and get your certificate from there. Once you log in, you will have to fill in your CNIC number, its issuance date, and your personal phone number.
After you have filled in the particulars, the website will show your certificate on your computer screen, which you can download online.
The certificate will have all your details – your CNIC number, date of birth, and the vaccination center.
To download it, you need to make an online payment of 100 rupees. If you're unable to do so, visit your nearest NADRA office and get it issued.
If you have been jabbed twice, click this link to get your certificate.
Have something else to add to this? Write in the comments.