As the FIFA World Cup moving towards its conclusion, we take a look at how the recently concluded 4 quarter finals fared.
France vs Uruguay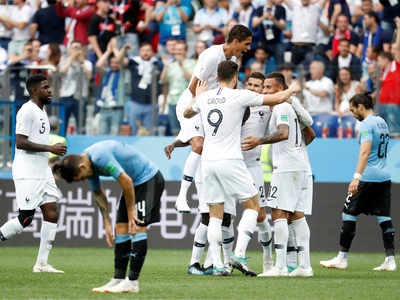 France qualified for the semifinals after beating Uruguay convincingly. The South American side clearly lacked the magical touch of Edinson Cavani who was on the bench due to a calf injury.
Source: Everything You Need To Know About The 4 Quarter Finals Of The FIFA World Cup 2018
France took early lead via Varane's header from a corner in the first half. In the sixty-first minute, Griezmann took a shot from a long range which hit the back of the net and buried the game.
France advanced to the semifinal winning the game 2-0.
Brazil vs Belgium

Brazil went neck to neck against Belgium in the second quarter final. Both sides started-off well until Fernandinho's own goal awarded Belgium the lead. Few minutes later a counter attack witnessed a spectacular pass from Hazard to de Bryune whose equally spectacular strike put Belgium in the driving seat. After half time a sublime pass from Coutinho and a header from Renato Augusto gave hope to Brazil, after which they attacked rigorously but couldn't surpass the mighty Courtouis.
Read: Here Is A Recap Of The Thrilling Knockout Round Of FIFA World Cup 2018!
Full time score 2-1 saw Brazil exiting from the competition.
Sweden vs England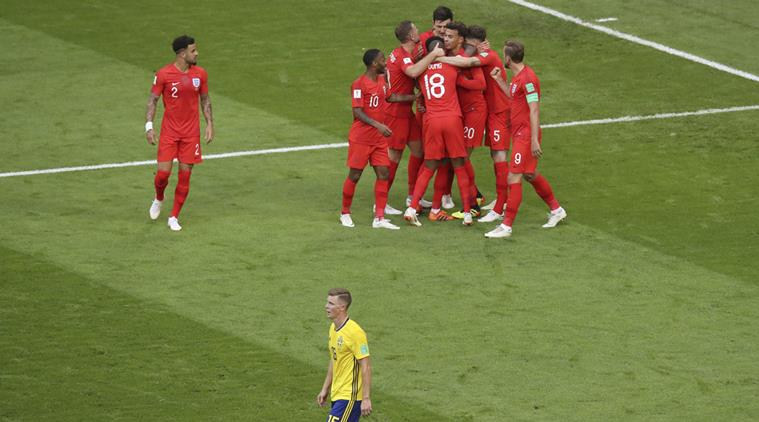 Sweden was up against England in an all European quarter final. England got an upper hand at the half hour mark when Harry Maguire scored from a header. Later in the second half another header from Dele Alli doubled the lead for the British. Sweden tried to turn the game in their favor but Pickford in the goal denied them every single time.
The 2-0 score line ensured England's place in the semi-finals of World Cup 2018.
Croatia vs Russia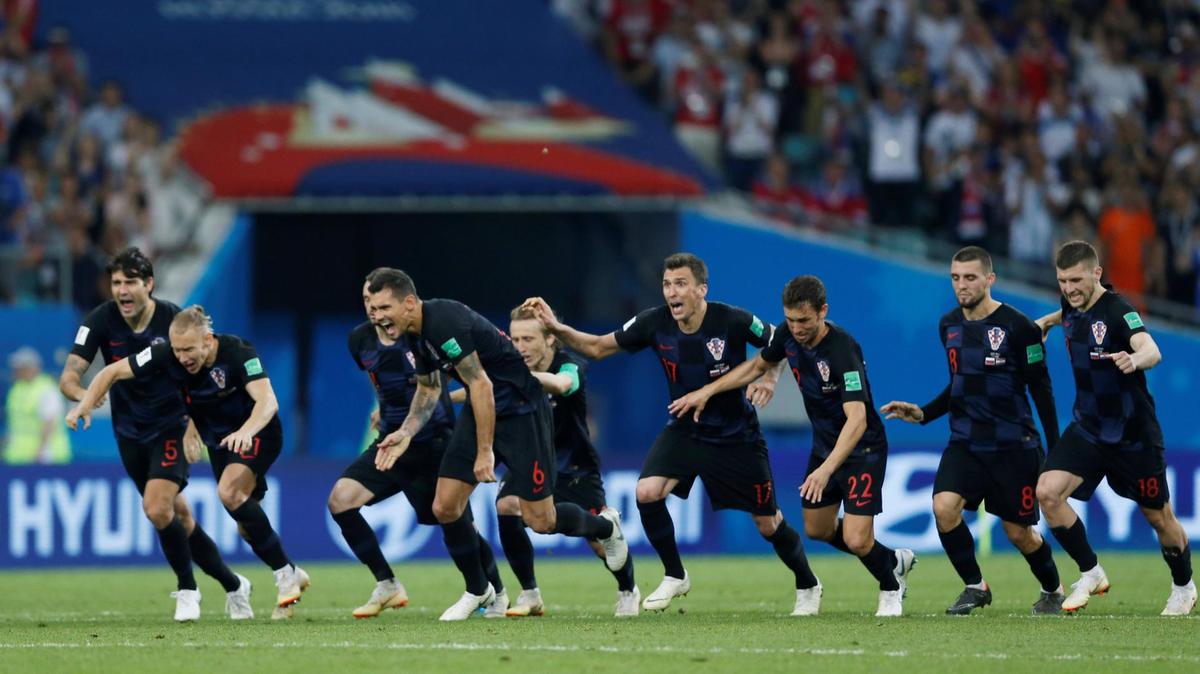 The unbeatable Croatia took on the hosts in the last quarter final match. Cheryshev, Russia's top scorer in the World Cup put his side ahead by a fantastic strike but moments later Croatia equalized from Kramric. Nothing could separate the two sides at full time and the game went into extra time.
Read: Here's All You Need To Know About The Knockout Stage Of FIFA World Cup 2018
This time, Croatia took the lead courtesy a header from Vida, but Mario Fernandes ensured his team had equalized.
After the extra time, the game was to be decided on penalties where Russia converted 3 while Croatia pulled-off 4 and qualified for the semifinals.