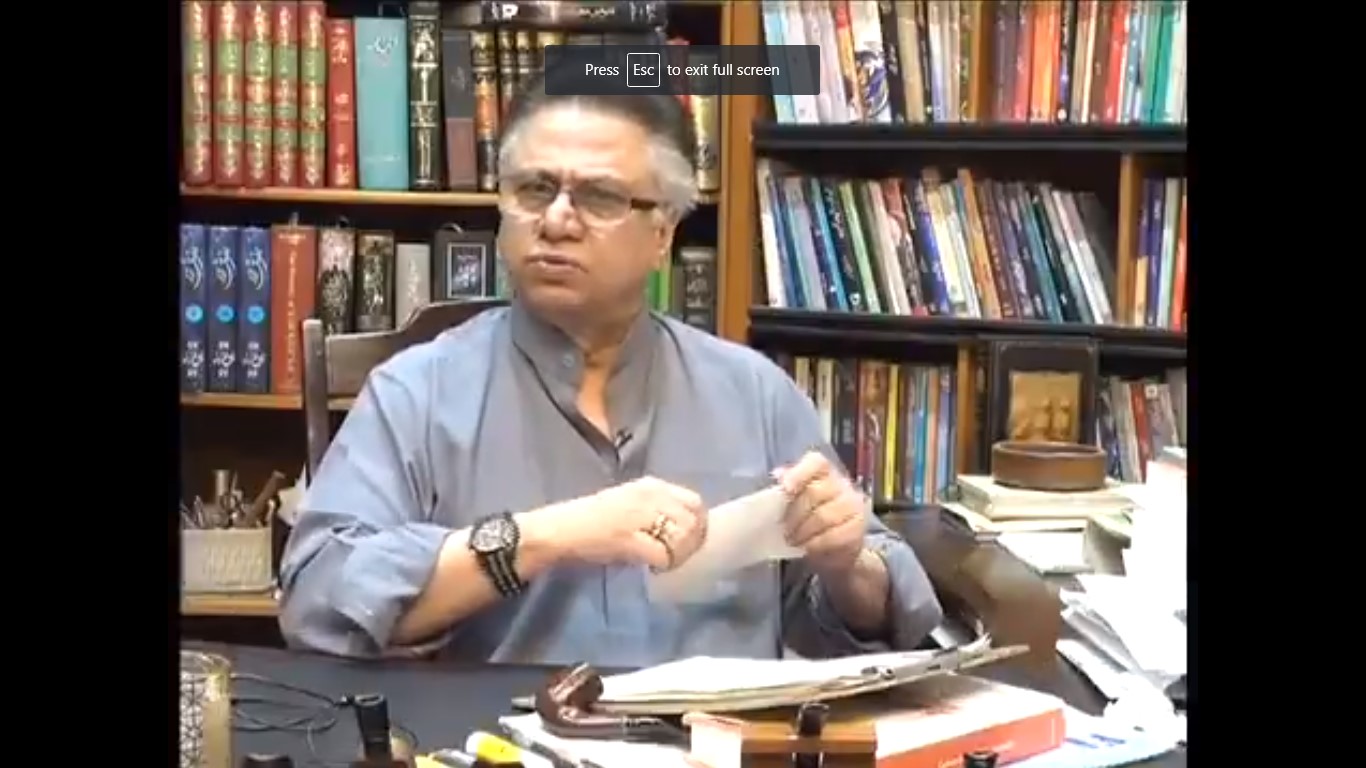 Pakistan Media Watch, an anonymous group of former Pakistani journalists on Twitter is known for highlighting malpractices within the country's mainstream media. The veil of anonymity allows the group sufficient "freedom" to share content that most journalists would not imagine passing on for the fear of being blacklisted by their own community.
Keeping up with the tradition, Pakistan Media Watch posted a video of senior journalist – and man who poses to personify ethics themselves – Hassan Nisar in which he is seen using the filthiest possible language for an unknown and unseen lady.
As per Pakistan Media Watch, the target of Nisar's unfiltered crudeness was a female colleague – possibly a junior – who was late to work.
Now we are certainly accustomed to bosses losing their temper with employees who do not report on time for work; however absolutely no one deserves the dirt that is coming out of Hassan Nisar's mouth.
Among other things, the agitated journalist calls the woman a lying bitch, a sister f**ker and a c**t.
Hassan Nisar — Jang columnist, Geo anchor, PTI campaigner, crusader against corruption & permanent fixture on all news channels — is well known for lecturing politicians on morality, civilised behaviour, ethics & purity. Watch how he's abusing a female anchor & women in general pic.twitter.com/VN7mfTwQb2

— Pakistan Media Watch (@PakPressWatch) October 25, 2018
The sad part is that given the sway that Hassan Nisar enjoys in media circles, we are unlikely to hear any strong words of condemnation against him, let alone any tangible action. In all probability he will continue to lecture the nation on ethics and morality while verbally dissecting the anatomy of women that work with him.
Read: Dr. Aamir Liaquat, "The King of Swag"
In fact, going by example of Aamir Liaquat Husain, Nisar, he might even end-up becoming a respected member of the parliament one day!