Muhammad Rashid Naseem, who has been dubbed as Pakistan's Bruce Lee by Guinness, is breaking world records right, left, and center.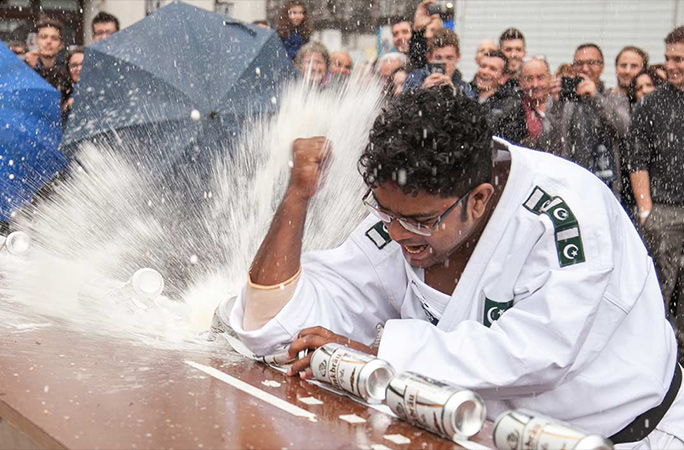 Read: Zainab Abbas To Join Cricket Superstars Andrew Flintoff, Darren Sammy, & Others For Sky Sports' League, "The Hundred"
For now, he holds over 62 world records, but his mission is far more ambitious than that.
The martial arts expert is a black belt holder, who holds some astonishing records. Some of them include:
Breaking 284 walnuts with hand in one minute.
Crushing 49 watermelons with the head in 30 seconds.
Smashing 77 soda cans with the elbow in one minute.
188 spins of a fire staff in one minute.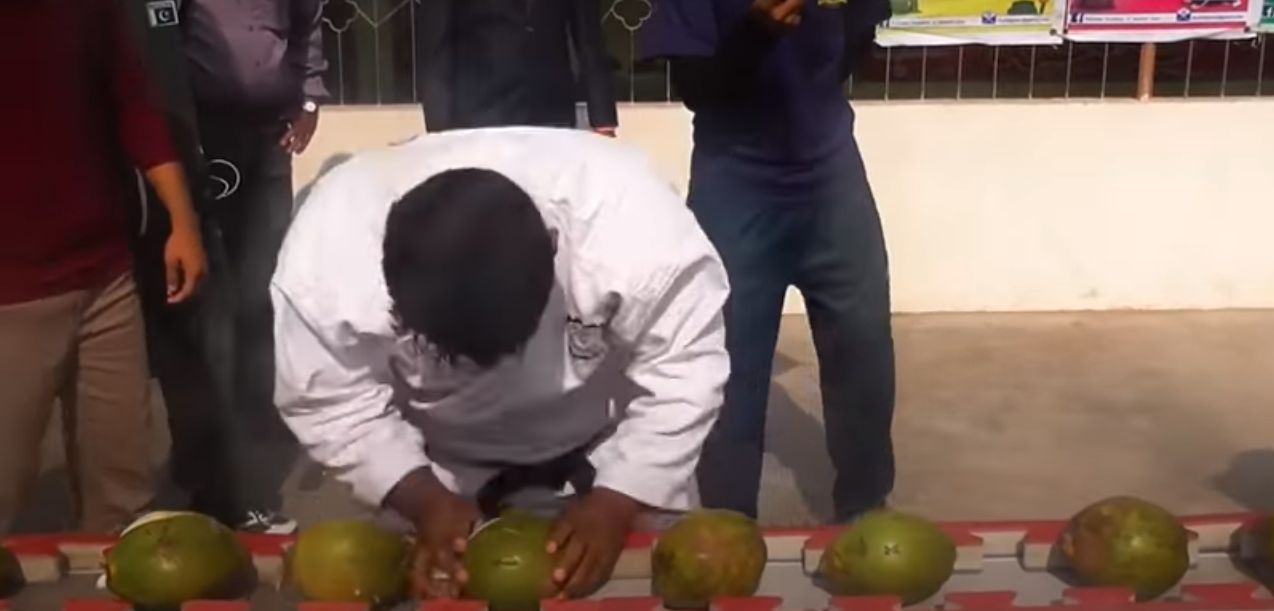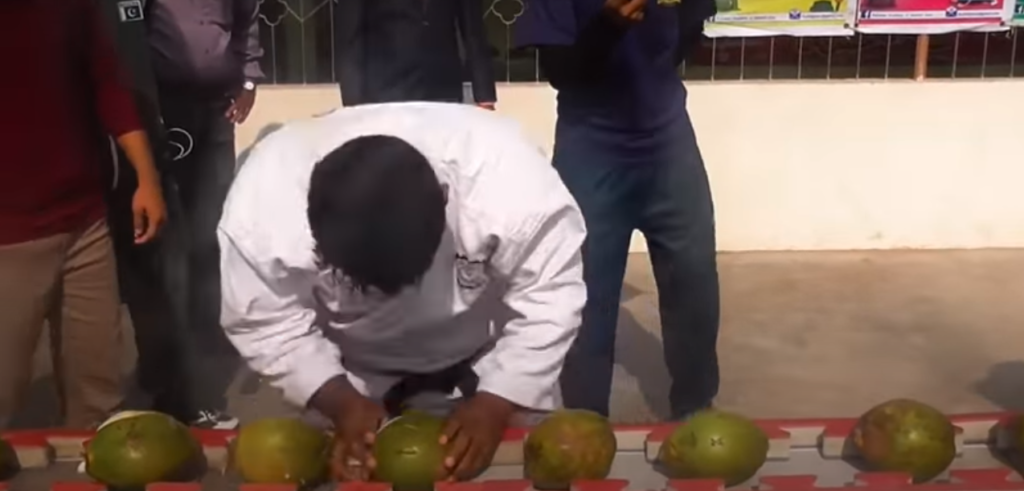 Read: Dr Aamir Liaquat Had An Embarrassing Fall On A Ramazan Show & Memes Came Rolling After
With so many records under his belt, Rashid Naseem has earned himself titles of "Man of Steel," "Power House of Pakistan" and "Nintendo" while Guinness world records has given him the title of "Bruce Lee of Pakistan." Woohoo, how cool is that! Now we have our very own Bruce-awesome-Lee!
Naseem's journey of breaking world records began in 2013 when he removed 40 bottle caps with head in one minute at the Punjab Youth Sports Festival, in Lahore.
Since then, there's been no looking back for the martial arts maestro. He's only gotten better and better at his game, where he's earned more accolades and gone on to break his own previous scores.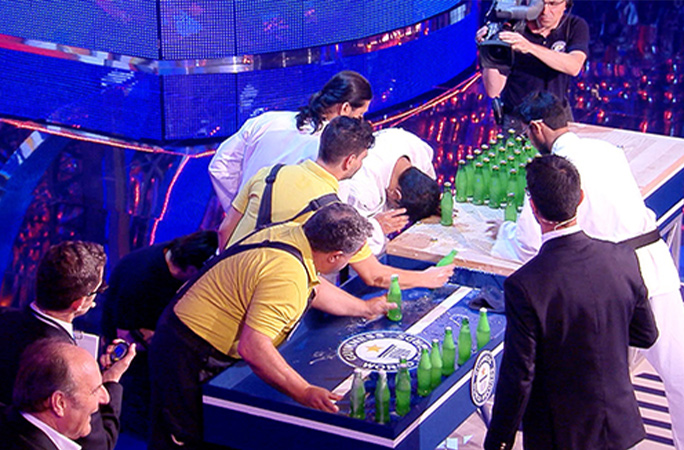 On top of all of these feats, is an even bigger achievement for him. Naseem trained his daughter for a competition, and she, too, broke the title for the most full contact elbow strikes in one minute using alternate elbows. She scored an incredible 242 strikes on 16 August 2020.
With that, he wants to train even more people at his Pakistan Academy of Martial Arts. Many kids have gone on to become record holders under his training at the academy.
The martial arts expert wants to continue his hard work and bring in more awards for his country.
Have something else to add to this? Write in the comments.