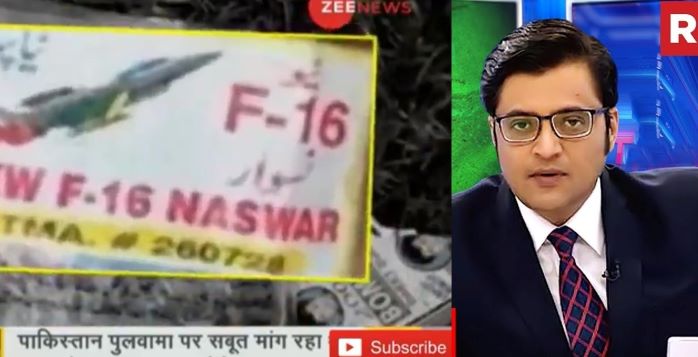 With tensions steadily declining between Pakistan and India, people on both sides of the border are finally allowing themselves to breathe easy.
As the dust settles, Pakistan, with its policy of restraint and repeated calls for deescalation has clearly surfaced as the PR victor.
Perhaps there would have been ample space for face-saving had the BJP-led government in India as well as its media not spread mass war-hysteria and misinformation repeatedly.
Once the contradictions around the so-called Balakot attack as well as India's claims of downing a Pakistani F-16 became obvious, the credibility of Indian government and media took a major blow both in the eyes of their own people as well as international observers.
As if satellite imagery contradicting Indian claims of destroying an alleged terrorist camp in Balakot and absence of evidence around gunning down a Pakistani warplane were not enough, Indian media, in its haste to redeem its deteriorating integrity further shot itself in the foot – repeatedly!
India named deceased Abdur Rashid Ghazi as the mastermind of Pulwama attack!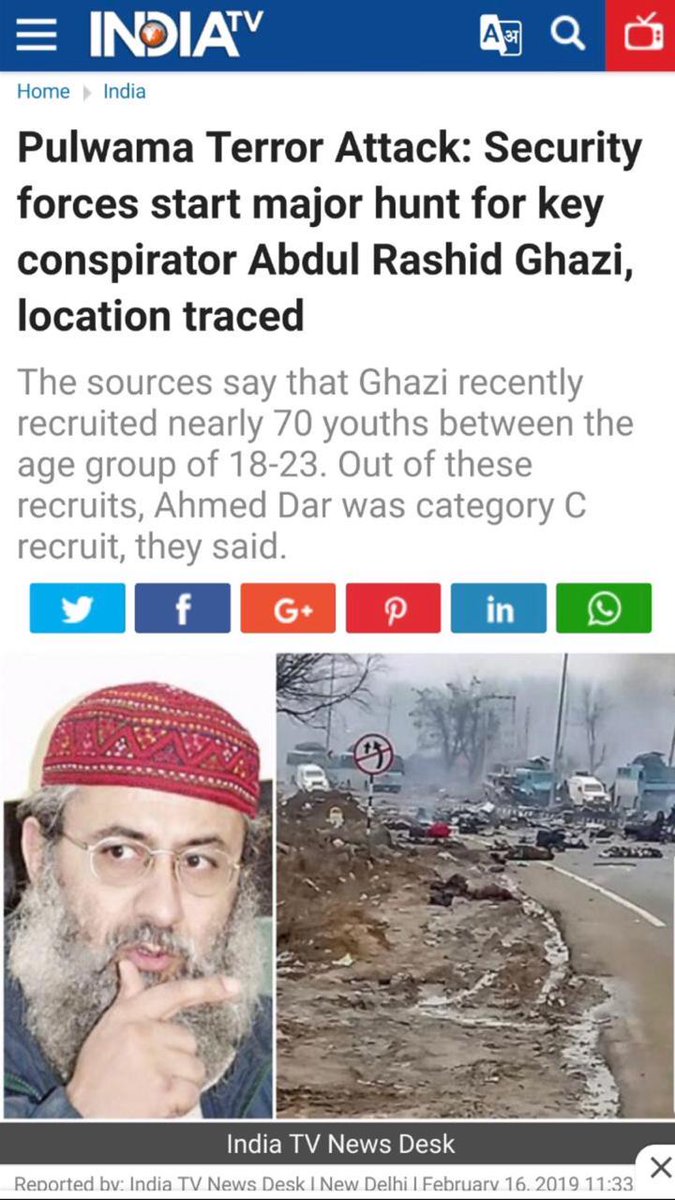 Abdur Rashid Ghazi was killed during a military operation against Lal Masjid clerics in 2007.
A number of Indian news agencies, nevertheless issued stories claiming that he had been identified as the mastermind behind Pulwama attack and was being hunted by Indian forces.
"No firing from Pakistani side; only Indians are firing!" – Residents of IoK to Indian Journalist
This is one of the funniest videos to have come out of Indian news media in the last few days.
In the video a field reporter was embarrassed on live television when residents of Indian Occupied Kashmir (IoK) told him that they were relocating because of the firing from the Indian side and NOT because of Pakistan!
India Today was left red-faced as an Indian defense analyst contradicted the anchor's India-downed-a-Pakistani-jet theory on national television!
India Today made a huge blunder on national – and live – television when its anchor claimed that they had a defense analyst with them to prove that a Pakistani F-16 had actually been downed by IAF.
However, once the expert began speaking, the tables were turned in a big way for the poor news channel!
Titanic Win? Really Republic TV?
Republic TV in India is known for airing sensational content without much thought to objective journalism.
Shortly after Pakistani Prime Minister Imran Khan announced the release of captured Indian pilot, Abhinandan, Republic TV gave a distasteful spin to this peace gesture by posting a headline that screamed:
TITANIC WIN FOR INDIA: Pakistan to release IAF's Wing Commander Abhinandan tomorrow, crumbling under unprecedented pressure from India
Needless to say, both Indians and Pakistanis were quick to call out the hate and of course, point out that the Titanic sank!
Zee Tv actually used an image of F-16 Naswar to make a point and it was hilarious!
Zee News, while trying to prove that India had shot down a Pakistani war-plane, showed an image of – yes you're reading it right – NASWAR to make their point!
How were they trying to make sense with the naswar insertion? Clearly, they weren't trying to make sense at all!