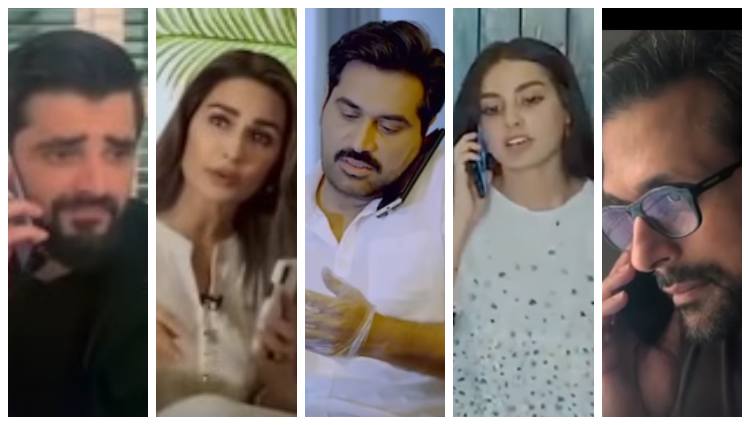 Actor, director and producer Faisal Qureshi launched a star-studded video on coronavirus to keep us all informed as well as entertained.
While the government is trying its best to curb the spread of COVID-19, celebrities are also using their influence to raise awareness.
Read: Mahira Khan & Mansha Pasha Praise Health Workers Fighting Coronavirus On The Frontline
In an effort to keep us all well-informed about the deadly virus, many big names joined hands with the celebrated director.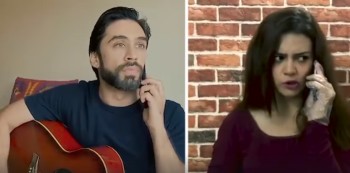 Call to Action features not a handful but a whole host of A-listers. These include, Hamza Ali Abbasi, Reema Khan, Humayun Saeed, Shehzad Roy, Maya Ali, Shehreyar Munawar, Bilal Maqsood, Ayesha Omer, Zara Noor Abbas, Ali Rehman Khan, Shaniera Akram, Wasim Akram, Faisal Kapadia, Iqra Aziz, Yasir Hussain, Mikaal Zulfiqar, Anwar Maqsood and of course the director himself!
Read: #MeAt20: From Humayun Saeed & Shoaib Akhtar To Senator Sherry Rehman; 30 Pakistani Throwback Pictures That'll Amaze You!
Faisal Qureshi who is best known for his humorous content has ensured that the super spontaneous script keeps our funny bone tickled.
The short film also sets an important social distancing example as each celebrity got her/his part shot at their homes.
This coronavirus short film details every precautionary measure that we should be taking to protect ourselves from the deadly virus and concludes with, "Ihtiyat karo aur jeetay raho," (i.e. stay safe and live long!).
Read: Sanam Saeed Is All Praise For DC Islamabad, Hamza Shafqaat For His Support To The "Ishrat Made in China" Team
Here's the short film, Call to Action for you to see!
Watch. Laugh. Learn.
Have something to say about Faisal Qureshi and his coronavirus video? Tell us in the comments below!