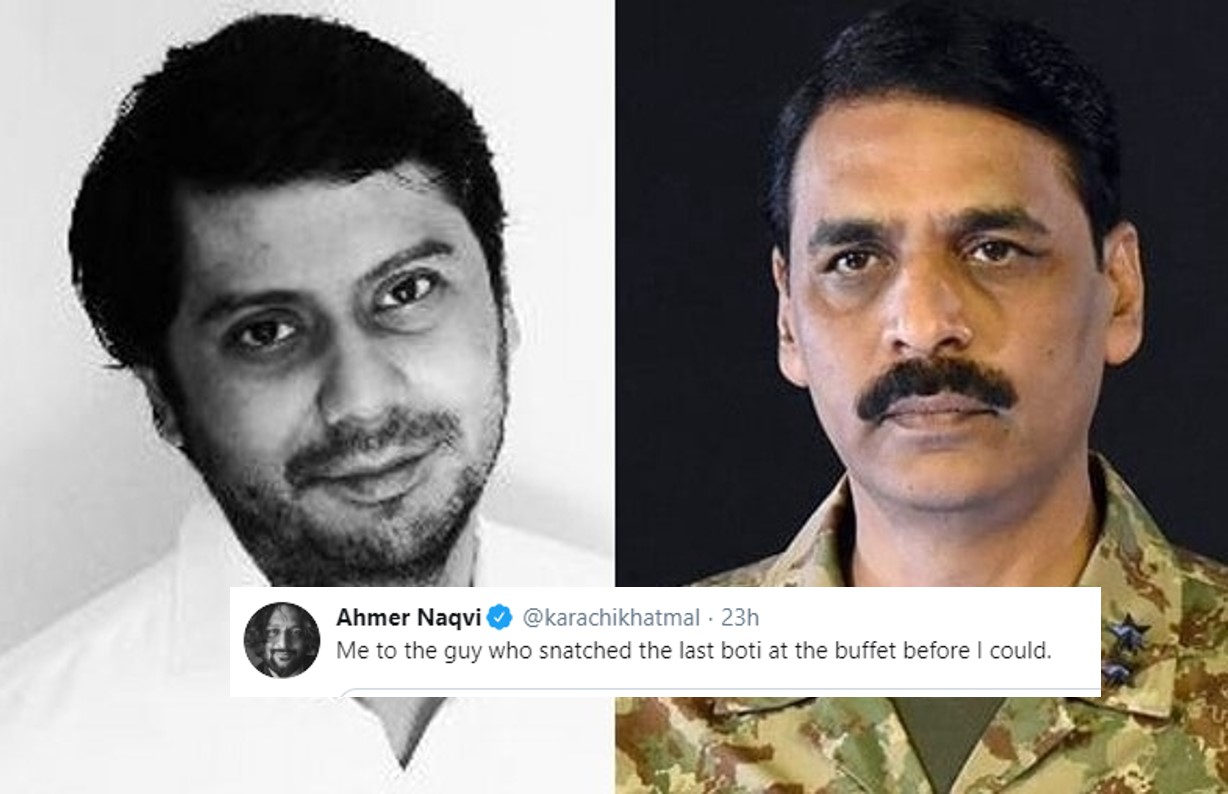 That DG ISPR Asif Ghafoor and former Dawn journalist, Cyril Almeida aren't exactly the best of friends is no secret. Neither of them seems to miss an opportunity to throw shade at the other and as passive observers, we're thankful for the entertainment that comes our way because let's admit it, the jibes that they take at each other are often downright hilarious!
The latest exchange in this series came on Monday when Cyril Almeida posted a rather difficult-to-interpret tweet and DG ISPR was quick to put out a witty response.
Ok so this is how it all went…
Cyril Almeida posted a somewhat confusing tweet to say the least. He started with daytime drinking, mentioned a certain "Mr. B" and took a vague jibe at Zia's confederate. I had to read the tweet about 10 times to fnally make sense of what the guy was on about and the identity of the Mr. B Cyril Almeida had mentioned!
Either I'm slow or Almeida's drunk tweets are fashioned to be brain teasers!
You see, the first person who came to my mind was Bilawal Bhutto Zardari
But then my mind wandered to the "everlasting," original Bhutto.
For just a brief moment I also thought he could be talking about the heartbeat of the nation, Usman Buzdar.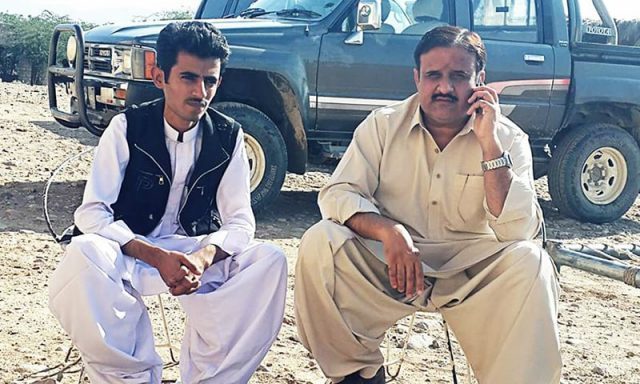 But then like the first sun beam that cuts through the darkness making everything it touches gold, I had an epiphany! What if – just what if it was this fine gentleman that the former journalist was talking about?!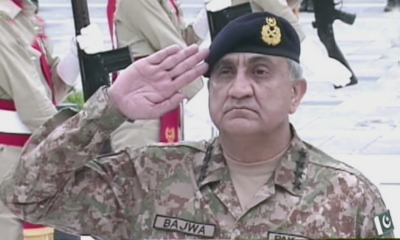 Whatever the case may be, DG ISPR wasted no time in encouraging Cyril to guzzle down the peg he was resisting to take so early on in the day.
Do you care for time? Irrespective take one, then another one, and relax. You need it, badly.

— Asif Ghafoor (@peaceforchange) January 7, 2020
Major General Asif Ghafoor took a shot at the ambiguity and the vagueness of the tweet, suggesting that Cyril should have a drink or two and judging from Cyril's tweet, he really should tbh. What Cyril did was what we Punjabis like to call "Na sir, na pair, khamkha fire" and I can't describe it any better.
In the midst of all this booze and boot talk, one guy, Ahmer Naqvi a.k.a Karachi Khatmal jumped in to remind Pakistanis about the one thing that truly matters the most to us: free food at desi weddings.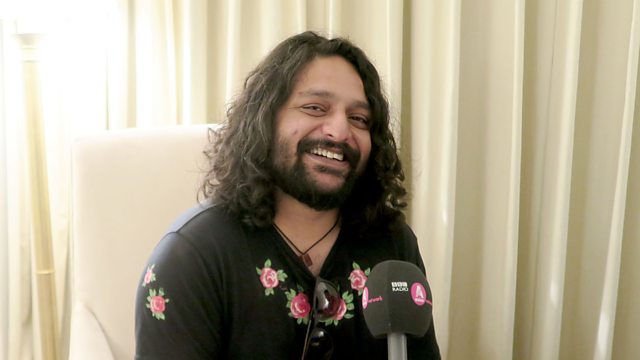 Ahmer Naqvi retweeted DG ISPR's tweet with an additional caption and I'm not gonna lie, I almost spat out my chai while reading it!
Me to the guy who snatched the last boti at the buffet before I could. https://t.co/sMolpYJVPa

— Ahmer Naqvi (@karachikhatmal) January 9, 2020
If you're a Pakistani there's no way you haven't ever experienced the seven stages of grief that transpire all at once when you've been eyeing the piece of your favourite boti from a quarter mile away, but a certain "Noora" grabs it first with his long jiggly arms.
Everyone can have their own interpretation of the exchange between Major General Asif Ghafoor and Cyril Almeida but Ahmer Naqvi thinks DG ISPR was talking about stolen chicken botis on desi weddings and we agree!