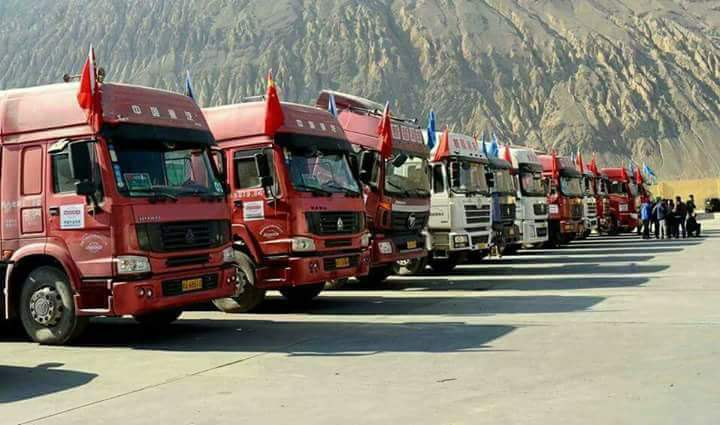 The commencement of cargo trade operations from China to Pakistan's Gwadar port mark a significant phase in the time-tested ties between Pakistan and China. China-Pakistan Economic Corridor (CPEC) project is then an important milestone that will go a long way in strengthening the economic bond between the two neighbours.
Initially CPEC that links Kashgar in Northwest China's Xinjiang Uygur and Gwadar Port in Southwest Pakistan, faced glitches due to various reasons including ethnic tensions fueled by politics of provincialism. However, after much ado the 'Caravan of Prosperity' comprising of 50 trucks voyaged through Khunjerab amid tight security provided by the Pakistan Army. The caravan left China on 31st October and reached Pakistan's Gwadar Port in 11 days instead of 45 days by the waters.
A consignment ship awaiting the arrival of the fleet was anchored at Gwadar and another reached on the same day. The goods were then distributed among them for export to several countries, especially those in the Middle East and Africa.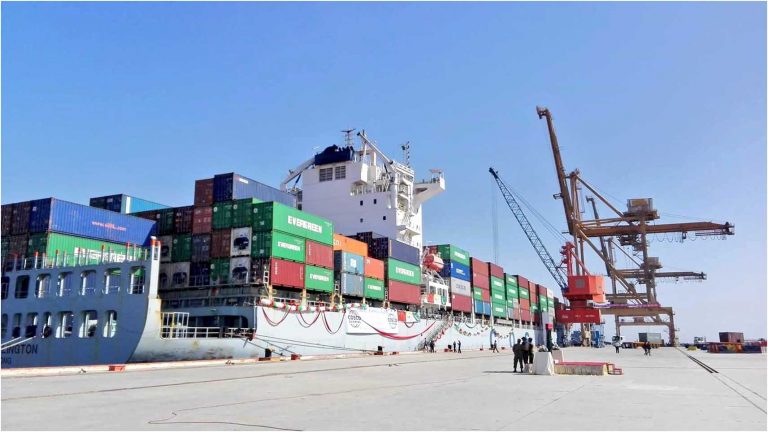 To mark the commencement of trading activities, a grand ceremony was held on the same day. Prime Minister Nawaz Sharif, the then COAS General Raheel Sharif, Governor Balochistan Muhammad Khan Achakzai, Chief Minister Balochistan, Nawab Sanaullah Zehri and the envoys of 15 different countries graced the occasion.
Undoubtedly Pakistan has remarkable growth potential because of its valued strategic location at the intersection of South Asia, China and Central Asia. Its importance can also be estimated as more than 50 countries are willing to invest in Pakistan. The renovated Gwadar port and operationalization of CPEC will surely prove to be a significant factor in attracting Foreign Direct Investment (FDI) in the country. Moreover, the fact that China continually takes an optimistic attitude towards working with other countries along CPEC will also help Pakistan's cause.
Undeniably, CPEC is a game-changer that will allow Pakistan to become an important actor vis-a-vis South Asia's political-economy.
It is then a little wonder that Gwadar Port and CPEC have been labelled as "Game Changers", "Golden Duck", "Golden Sparrow" etc. by international press. Economists believe that partnering with China on the China-Pakistan Economic Corridor (CPEC), a core part of the Belt and Road initiative, will play a key role in improving Pakistan's energy crisis, open new avenues for enhanced infrastructure, and in the process alleviate Pakistan's economic standing in South Asia.
Unquestionably then, the 50 trucks' caravan is just the beginning of Pakistan's Prosperity.