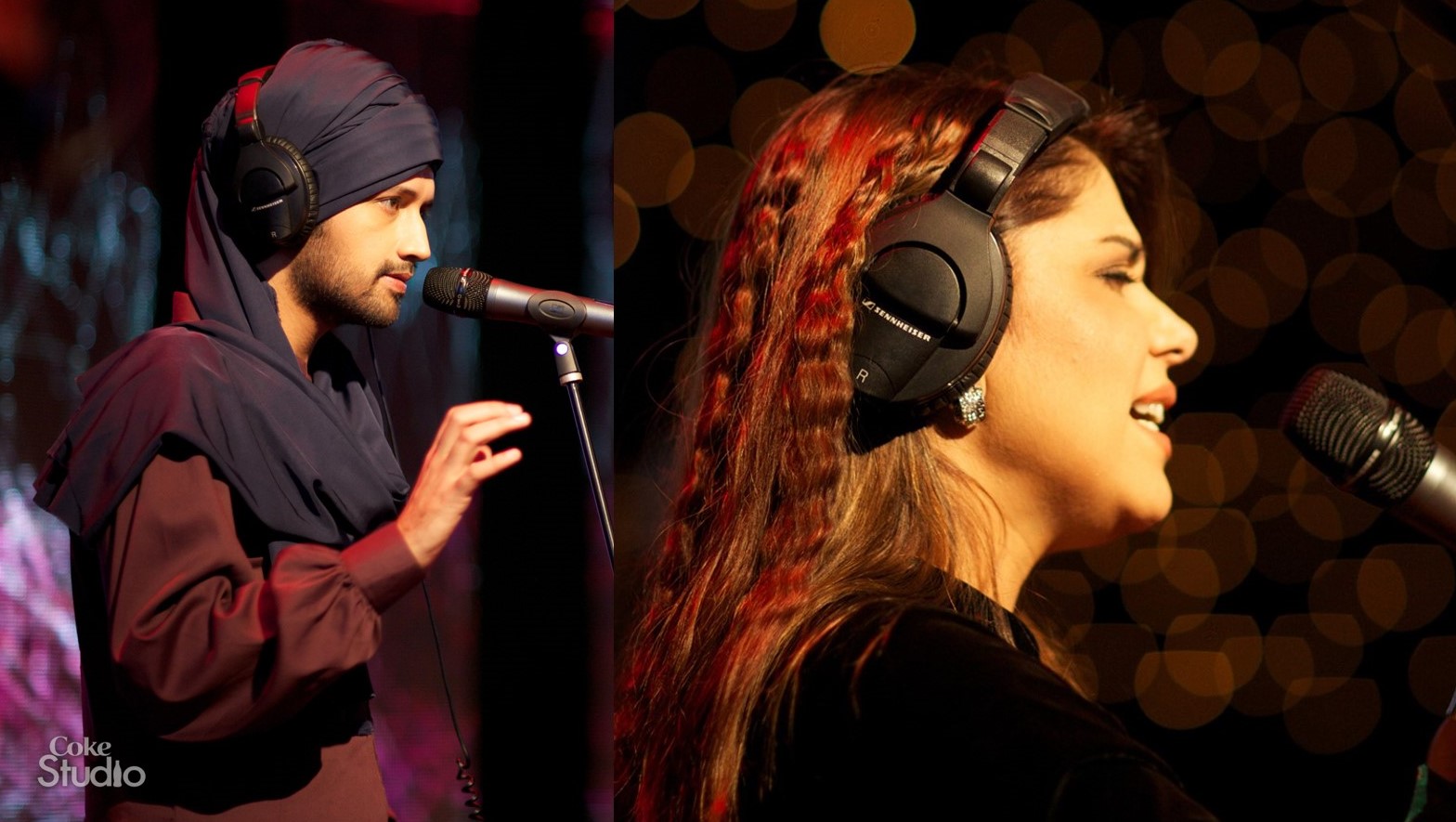 Now that Coke Studio 12 is all set to go on air in a few weeks' time, the artists' line-up has finally been released.
With the latest season, music maestro Rohail Hyatt has brought back Atif Aslam and Hadiqa Kiani to the the iconic show. While Atif Aslam last appeared on Coke Studio in 2015 garnering immense love for his rendition of Tajdar-e-Harm, Hadiqa Kiani has not featured on the show since 2012.
Read: Here's When Rohail Hyatt's Coke Studio 12 Will Finally Go On Air
Other big names in this year's line-up include, Sanam Marvi, Umair Jaswal, Aima Baig, Ali Sethi, Abrar-ul-Haq and Shuja Haider.
With Coke Studio 12 we will also see the return of beloved artists, Fareed Ayaz and Abu Muhammad, Shahab Hussain, Barket Fakeer and Company, Shamali Afghan, Har Sakhyian, Chakar Baloch, Zoe Viccaji, Rachel Viccaji, Nimra Rafique, , Omran Shafique, Taj Mohammad Buledi and Sadiq Sameer.
The artists' line-up for Coke Studio 12, though exciting for many has nevertheless met with mixed reactions by fans of the show.
A recurring theme seems to be the omission of Asim Azhar and Momina Mustehsan from the line-up. While some are heart-broken about this move, others…not so much.
Well, you can't keep everyone happy, can you? We're just excited that Coke Studio is finally returning and would love to see what Hyatt has up his sleeves in his second innings as the show's producer!