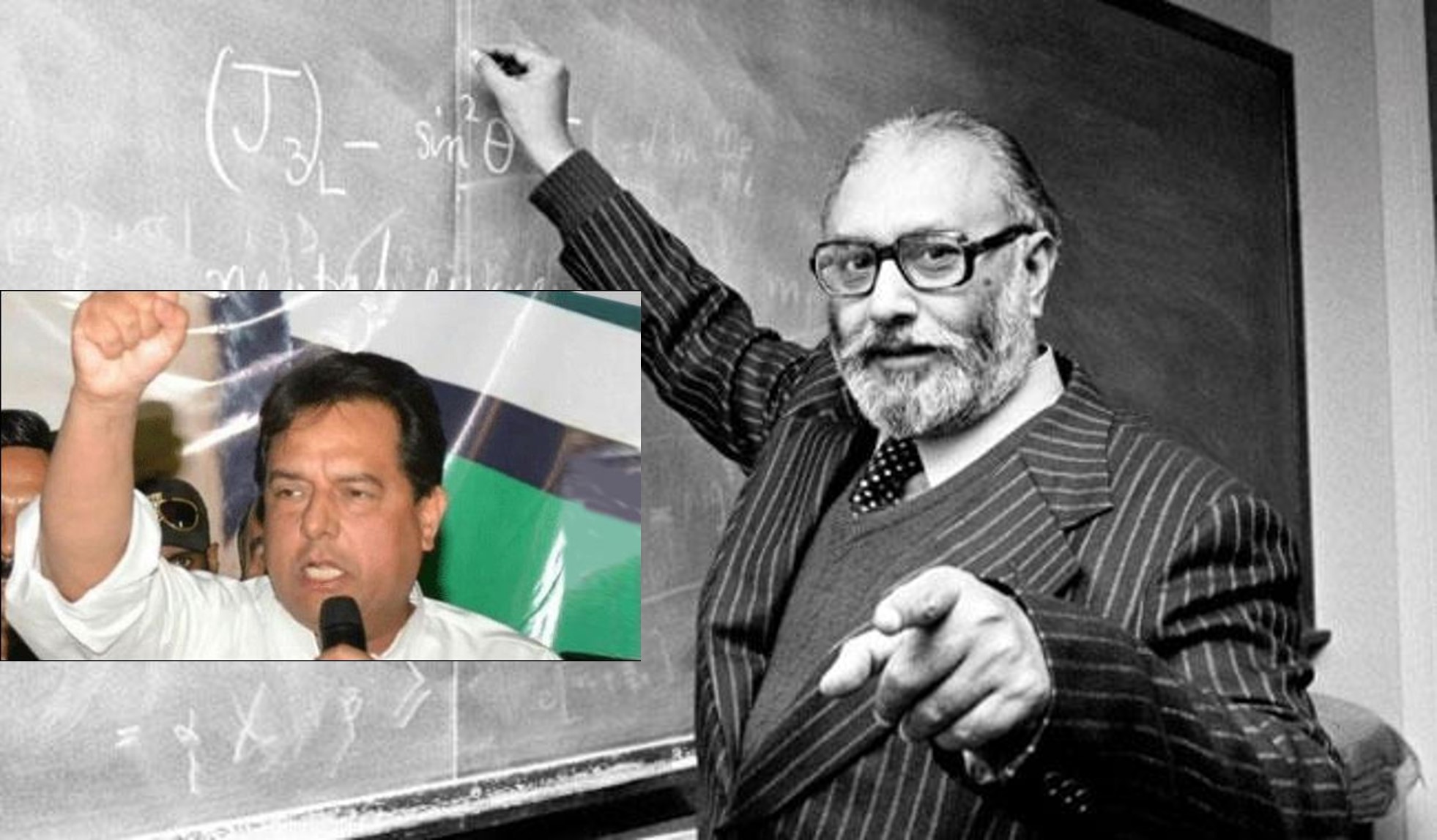 Just when one feels that Pakistan is headed in the right direction vis-a-vis the recent cultural revival, there comes an idiotic episode to ruin our optimism.
A reminder of the intensity of religious intolerance came recently when the floor of the National Assembly was used for 10 long minutes for what was hate speech in its purest form. The episode makes one wonder how we have the audacity to claim that the minorities in Pakistan are given their due rights.
Also Read: Know the Monster: How NOT to Become an Extremist
The systemic persecution has been ongoing on for decades and it seems that there is no political will to take a stand. A few weeks ago the parliament passed the electoral reforms bill and while there could have been many valid concerns over the bill but ultimately it all boiled down to "Khatam-e-Naboat."  Please bear in mind all this melodrama was merely on what was perhaps a clerical error.
Seizing on to the opportunity, Captain (R) Safdar  whose only claim to fame is to be the husband of Maryam Nawaz went all guns blazing on Ahmedis in Pakistan.
In his verbal diarrhea that lasted over 10 minutes, he openly called Qadiyani's an enemy of the state and even dared to question the loyalties of the decorated officers of Army and Air force on the ground that they belonged to the Ahmedi faith. In his utterly outrageous speech he called for a complete ban on the inclusion of Ahmedis in armed forces, judiciary and the Atomic Energy Commission.
In his speech which made little sense he further went on to insult Pakistan's first noble laureate Dr. Abdus Salam. He demanded that a center that was named after Dr. Abdus Salam at Quaid-e-Azam University be renamed as the the deceased scientist is a controversial figure.
Also Read: I Have a Question: Are We Not Racially Profiling the Pushtuns?!
Now clearly Captain (R) Safdar is a bigot who is merely trying to provoke hate in an attempt to divert attention from the cases pending against him in the National Accountability Bureau (NAB). Although after his speech leaders from the ruling party did try to distance themselves from his speech including Prime Minister Shahid Khakan Abbasi, however this is not enough. This was hate speech on the floor of the National Assembly so one just cannot turn a blind eye to this.
Yesterday in Shiekupura, Punjab a court sentenced 3 Ahmedi men to death under blasphemy laws. They were accused of taking down a poster that featured Islamic verses. The accused maintained that the poster carried anti-Ahmedi slogans. Let's try to understand this: so someone puts up a poster against you to belittle and defame you and when you take that poster down you stand liable to a death penalty?
Also Read: Nabeel Masih & the Urgency to Revisit the Blasphemy Law
The space to speak up in Pakistan is shrinking to the point where one fears for one's life when choosing to speak his/her mind. The appeasement of intolerance is in fact a form of reinforcement.  Our political leaders will have to show some spine and step up to put an end to this cycle of hate.