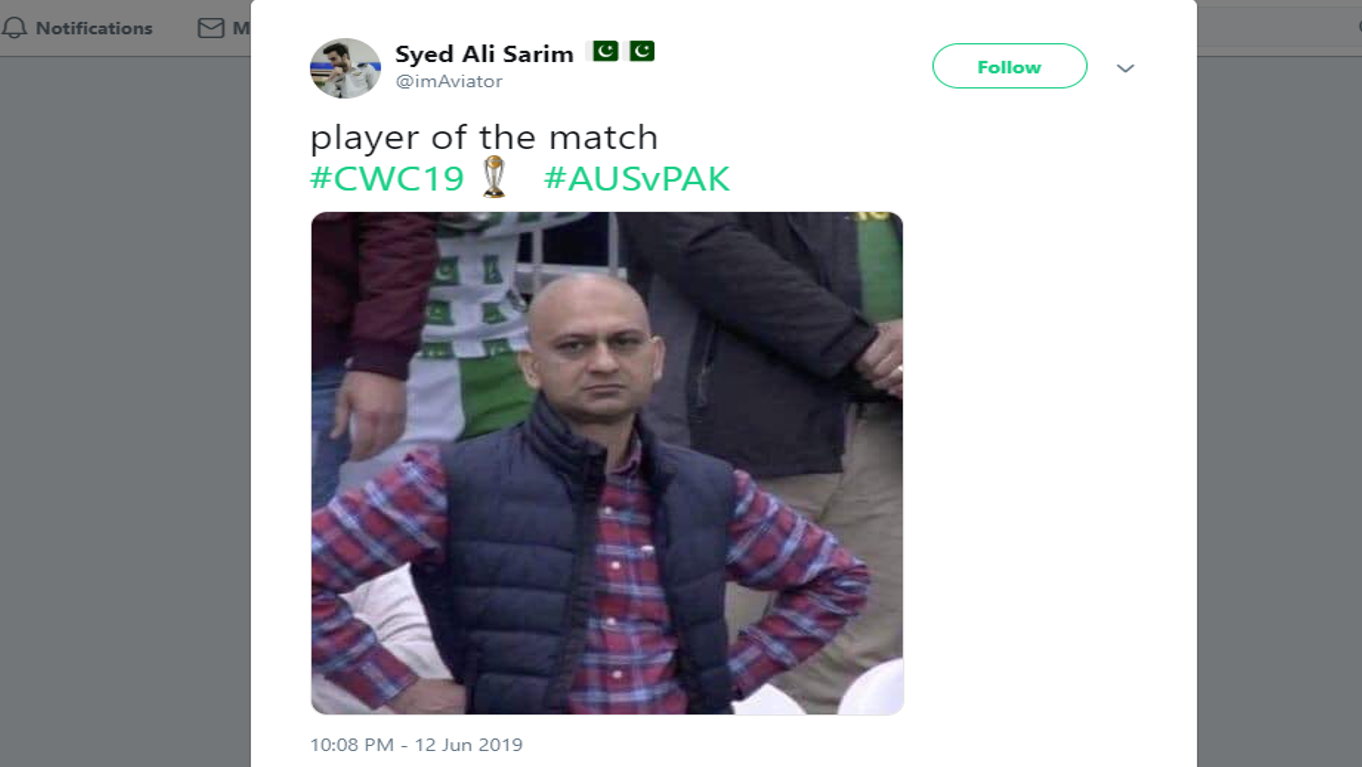 Another day, another defeat, looks like CWC 2019 is going to be a heartbreaking journey for cricket lovers in Pakistan. What seemed like a reined play at some point soon turned into a total disaster as Pakistani batting line collapsed like a house of cards, sending the Pakistani fans into a major meltdown following the AUSvPAK.
Read:Talking Points Before Pakistan Meets Australia In The World Cup
A typical Pakistani show, one minute up, one minute down, the game didn't let Pakistanis' hopes down until the very end and when it all crashed, Twitter was flooded with sentimental tweets mourning the loss. Take a look!
Then there were all the why-woulds…
That said Amir and Wahab's spectacular performances in AUSvPAK didn't go unnoticed and rightly so.
Read:This Indian Channel Just Released A Toxic Cricket Ad Against Pakistan & People From Both Sides Of The Border Are Slamming It!
And as always, there were the meme-makers who taught us once again to laugh through the pain.
Pakistan will now face India on the 16th of June – the very first time the two arc rivals coming head to head in CWC 2019. Taking into equation India's good form and previous wins in the tournament, all we can do is pray that the other Pakistan arrives!
Pakistan Zindabad!
Read:Cricket Fans Use Memes As A Coping Mechanism After Pakistan's Disappointing Performance In CWC 2019