Eversince Coronavirus has made its way out from China, countries are taking steps to protect their citizens.
Read: These Pakistani Students Developed An App For Coronavirus Prevention & Woah!
In the wake of Coronavirus outbreak, and Pakistan being at a high risk, the government of Pakistan has set up medical screenings at the airport.
But people are reporting that the medical staff there is demanding bribe from Pakistani passengers in return for Coronavirus clearance.
Read: People Demand Action As Video Of A Man Pushing & Shoving A Police Constable In Islamabad Goes Viral
Recently, a video has been making rounds on the internet claiming that the medical staff at an airport is demanding bribe from Pakistani passengers in the name of Coronavirus.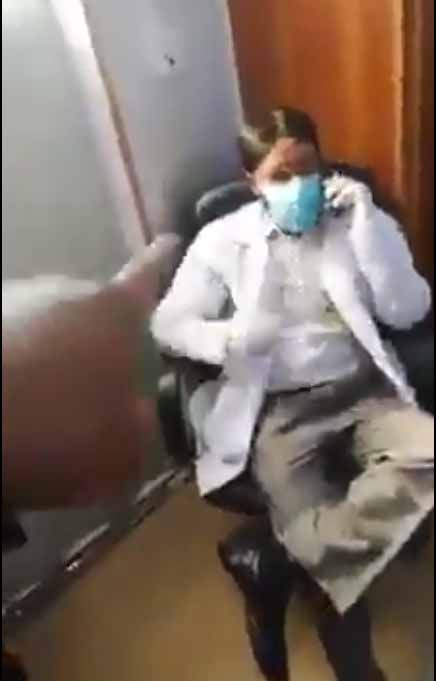 Read: Twitter Meltdown: The Simpsons Predicted Coronavirus 27 Years Ago
In the video, a man claims that doctors at the airport are demanding money and are threatening that they would send them to hospital in fear of having the Coronavirus.
Read: Coronavirus: Follow These 7 Precautionary Measures To Protect Yourself
While, Dr. Mohsin Hasan explains the preventive measures that you should take to protect yourself from the novel Coronavirus.
Read: Here's How The Deadly Coronavirus In China Can Be Fatal To Pakistan
The coronavirus, now officially dubbed as "2019 novel coronavirus" (2019-nCoV), has left more than 2000 people dead in China.
Read: 15 Pakistani Female Army Officers Were Awarded The UN Medal In Congo & We Couldn't Be Prouder!
Doctors in China have advised patients to add dance in their routines to combat the Coronavirus as dance therapy can help improve symptoms.
Read: This Is What We Know So Far About The Coronavirus Outbreak In Pakistan
Do you know of any Pakistani asking bribe for Coronavirus clearance at the airport? Tell us in the comments below!