Sexist and misogynist comments by Pakistani politicians during their speeches and social media posts have been a kind of an unwritten norm in Pakistani politics. What's even worse than a politician making such comments is the fact that there are always people ready to support and defend these comments. It's weirdly hard for most to understand that two wrongs don't make a right, and so "responding to misogyny with misogyny," is NOT a valid response tactic!
Sheikh Rashid calling the late Benazir Bhutto, "yellow cab," on the floor of the house was a matter of outrage some three decades ago. However, time seems to have changed nothing in the way women continue to be perceived and treated in the political realm. Here's a round-up of the 5 most recent sexist and misogynist comments that have put Pakistani politics to shame.
Former Prime Minister Imran Khan on Maryam Nawaz
The former PM of Pakistan has faced an outrage on multiple occasions. Most recently asking PML (N) leader Maryam Nawaz to not take his name so much or her husband would "get jealous." He also faced backlash in the past for calling Bilawal Bhutto "Sahiba."
Tallal Chaudhary's remarks about Firdous Ashiq Awan
PML(N) leader Tallal Chaudhary faced backlash for calling Firdous Ashiq Awan "a man," and that she will turn into "Firdous Khan if she washes her face." Tallal Chaurdhary later apologized for his comments – how convenient.
Also Read: The Misogynistic Face Of Pakistani Politics
Ex-President Pervaiz Musharraf vs. Bilawal Bhutto
In an instance, the former President of Pakistan asked Bilawal Bhutto to "act like a man." Mr. Musharraf was called out for using women as a form of humiliation.
General Musharraf had also called rape survivor, Mukhtaraan Mai an "opportunist," – a comment for which he never felt the need to apologize.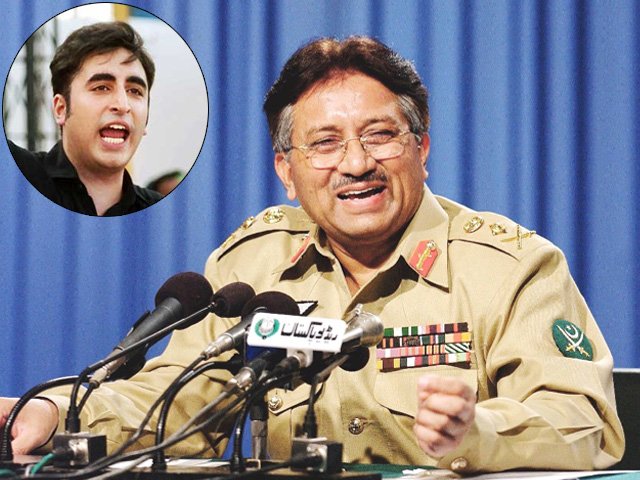 Fawad Chaudhary called Hina Rabbani Khar a low IQ woman
PTI leader Fawad Chaudhary posted an old interview of Hina Rabbani captioning that she will make blunders since she has a low IQ and her only claim to fame is her Birkin bags and eye shades.
Khawaja Asif calling Shireen Mazari tractor trolley and dumper
PML(N) leader Khawaja Asif in a tweet referred to PTI leader Shireen Mazari as "tractor trolley" and Firdous Ashiq Awan as a dumper.
Can you recall any sexist and misogynist remarks by Pakistani politicians? Please share in the comments.