There's been much public outcry after Nawal Cheema's video surfaced on the internet.
Nawal, who is the daughter of PML-Q's leader, Tariq Bashir Cheema, uploaded a series of videos on her Instagram, where the minister's whole family among other acquaintances were being administered for COVID-19 vaccination at home and out of turn.
Read: Public Cries "Above The Law" As Tariq Bashir Cheema & Family Get Vaccine Shots Out Of Turn At Home
After the issue came to light, and the minister got panned for being "above the law," he addressed the media to refute those allegations. He claimed the vaccine shots were a trial from the University of Health Sciences (UHS).
Amidst all of this, there are some things that aren't just adding up!
1. Aren't the vaccine trials supposed to take place at the laboratory? Yeh ghar pe kyun ho raha hai?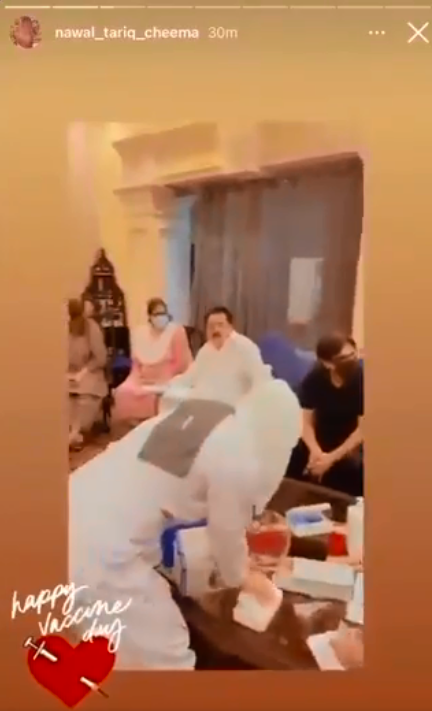 2. Poora ka poora khandaan is getting vaccinated under UHS's trial vaccines? Yeh bhala kese?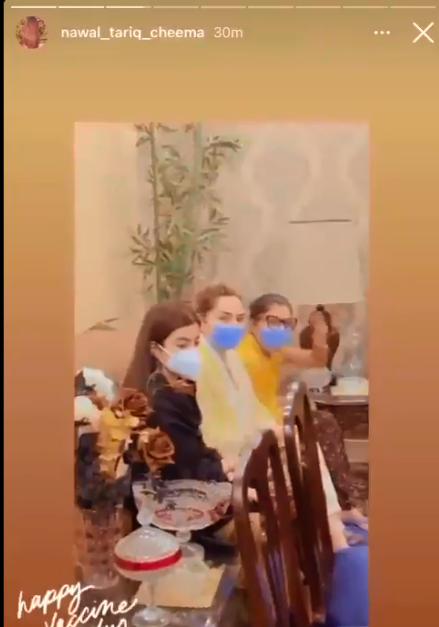 3. When vaccines are available for the general public, why have they presented themselves as guinea pigs for the trials?
4. Why are most of the people being vaccinated under the age of 60? Or are they all frontline health workers?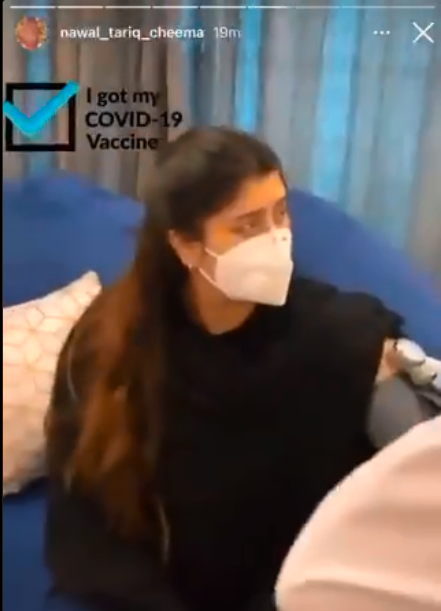 5. The sticker in the video is a telltale that is different from Minister's claims. It says "we'll get through this when we're all vaccinated." It does not anywhere say it was a booster shot of a trial!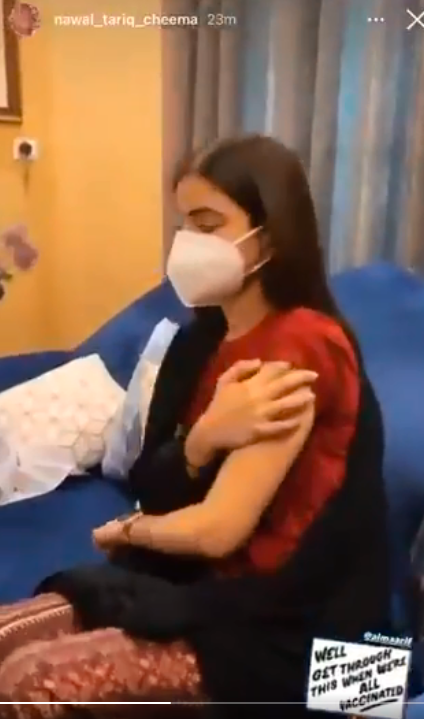 Do you have questions as well after seeing Nawal Cheema's video? Write down in the comments below.