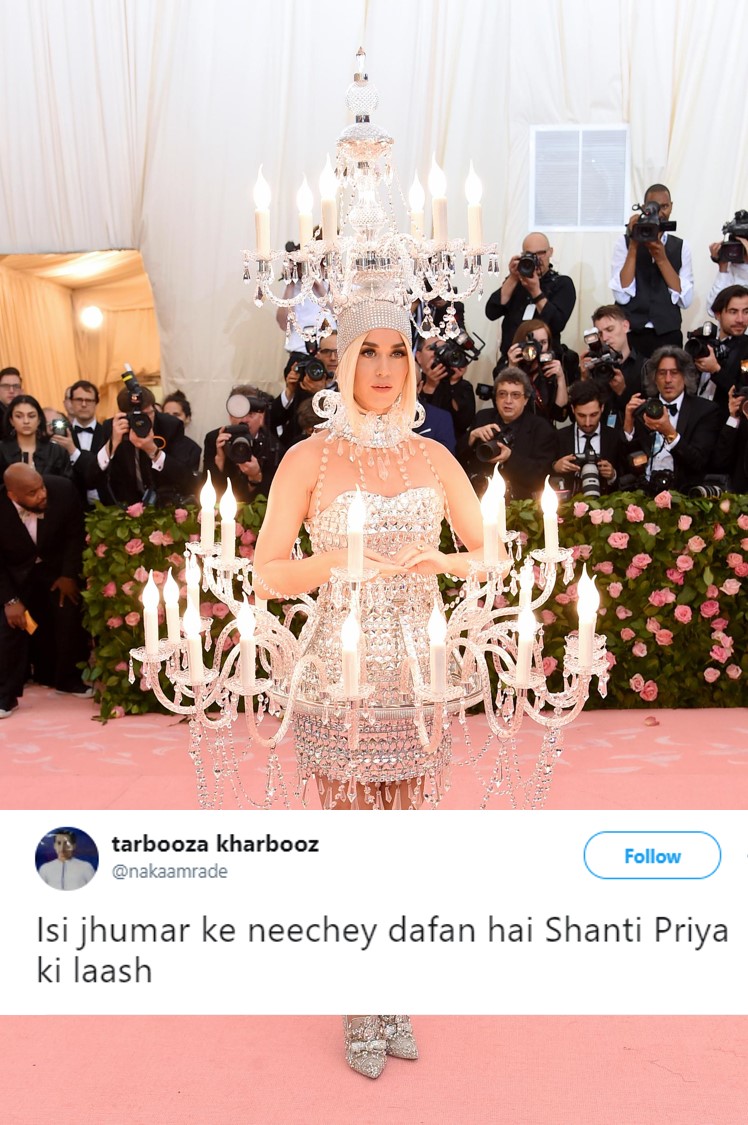 It's that time of the year when the rich and famous dress-up in extremely expensive – and extremely weird – attires to grace the biggest celebrity powered party of the year: the Met Gala.
Dubbed by many as fashion's biggest night, the Met Gala red carpet is quite literally also the biggest meme-making event of the year!
Read: 10 Of The Funniest Twitter Reactions To Game Of Thrones, Episode 4!
This year's Met Ball has been no different with reactions from across the globe pouring in by the second.
In fact this tweet sums up every Pakistani who had been waiting for Met Gala updates to begin showing up in his/her feed!
Here are some of the funniest reactions to Met Gala 2019 from across the world!
The Kardashian-Jenner squad was at the Met Gala and you need to see these reactions! 👇
Dr. Strange indeed…
O yeah…now that this guy's mentioned, it makes sense!
Someone please fire their stylist!
O dear Lord! What a reference! Spot on!
Someone tell me, yeh kia hai bhai?
With all the madness on the red carpet, this look actually seems quite alright!
Read: Fawad Chaudhry Memes Are Ruling Pakistani Twitter & You Need To See Them RN!
Have an insanely funny Met Gala 2019 reaction that we missed? Share them with us in the comments below!