DG ISPR Asif Ghafoor is very active on Twitter and lately, his ever-growing number of spats on the micro-blogging website often keep him in the spotlight.
The latest in the series of very public brawls that the Major General has had on Twitter is his scathing back and forth argument with journalist, Sana Bucha.
It all started when Sana Bucha mocked ISPR's statement regarding the Lahore-Sialkot motorway.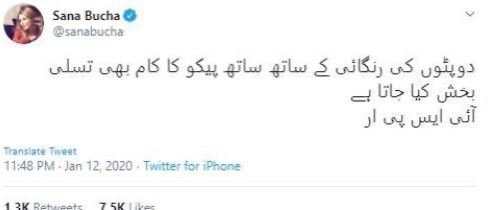 In response to Sana Bucha's tweet, DG ISPR responded, "May be it was a service by you on your own initiative taking advantage while you were being paid by ISPR."

The ugly exchange of tweets didn't stop here and Sana replied with yet another tweet claiming to be asked by a colonel to delete her tweets.
Read: DG ISPR Asif Ghafoor Trolled Cyril Almeida But Twitter's Ahmer Naqvi Had The Last Laugh
DG ISPR took a dig at Sana Bucha and in a subtweet, which he deleted later, said, "Should an already butchered be butchered again?"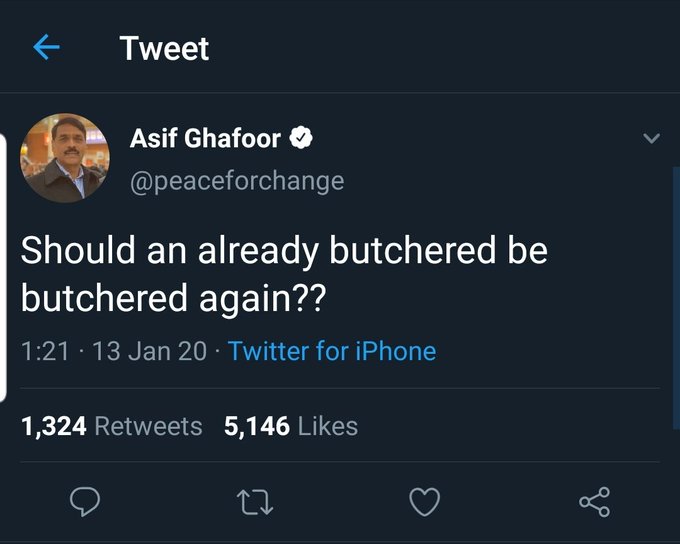 After receiving massive backlash, DG ISPR deleted this tweet and in a reply referred to previous tweets by Sana saying, "Please see your unethical expressions which provoked response from me."
He further said that he was deleting his previous response because he respected "journalistic ethos."
Sana Bucha appreciated this move by DG ISPR and thanked him for respecting his post.
People were quick to claim that after many reports were submitted against his tweet, Maj. Gen. Asif Ghafoor was forced to delete his tweet. But DG ISPR insisted that it was his own choice while providing a screenshot of an email by Twitter.
While I'm extremely relieved that sanity eventually prevailed and the two backed off from their hostile positions, the whole fiasco does beg the question of why, in the first place, did such an exchange happen?
With a massive following on Twitter, both DG ISPR and Sana Bucha must learn the art of dealing with petty arguments in private rather than making the already stagnant-with-hate Pakistani cyberspace more toxic.