Atif Aslam released his much-awaited song, Raat on 27th February across multiple music streaming sites.
The Aadat crooner prior to that posted a teaser of his latest song on his official Twitter account that got his fanbase all hyped up. He tweeted, "Wait no more! Dropping the glimpse of the most awaited track "Raat." #AtifAslam #Aadee #Aadeez #Raat #AtifAslamNewSong #Itunes #Spotify #SpotifyPakistan."
First, the glimpse and later the official video of the song got Atif Aslam's fans in the country, as well as across the border talking about it so much that it topped the Twitter trends in Pakistan and India both.
Here's some proof: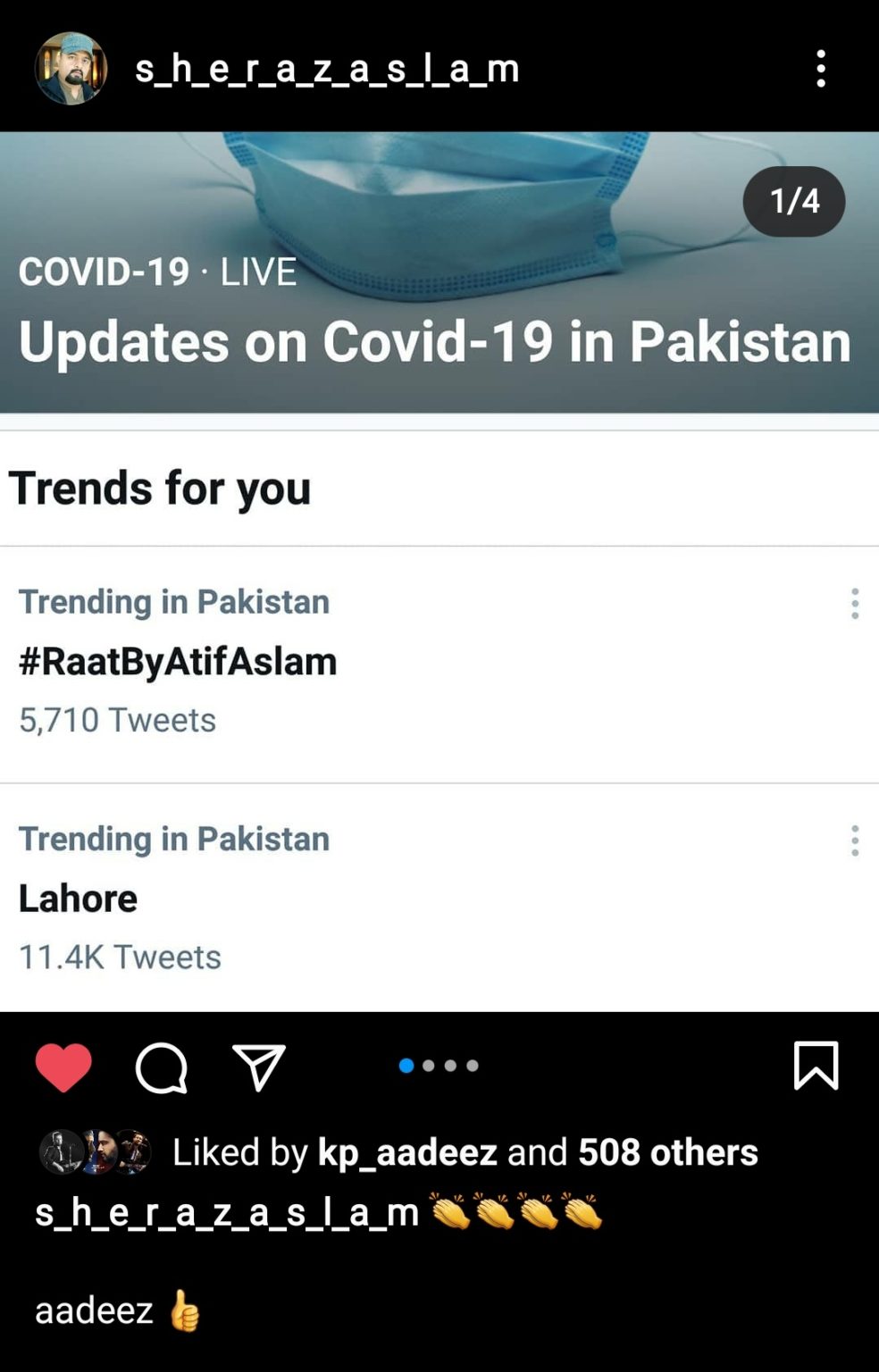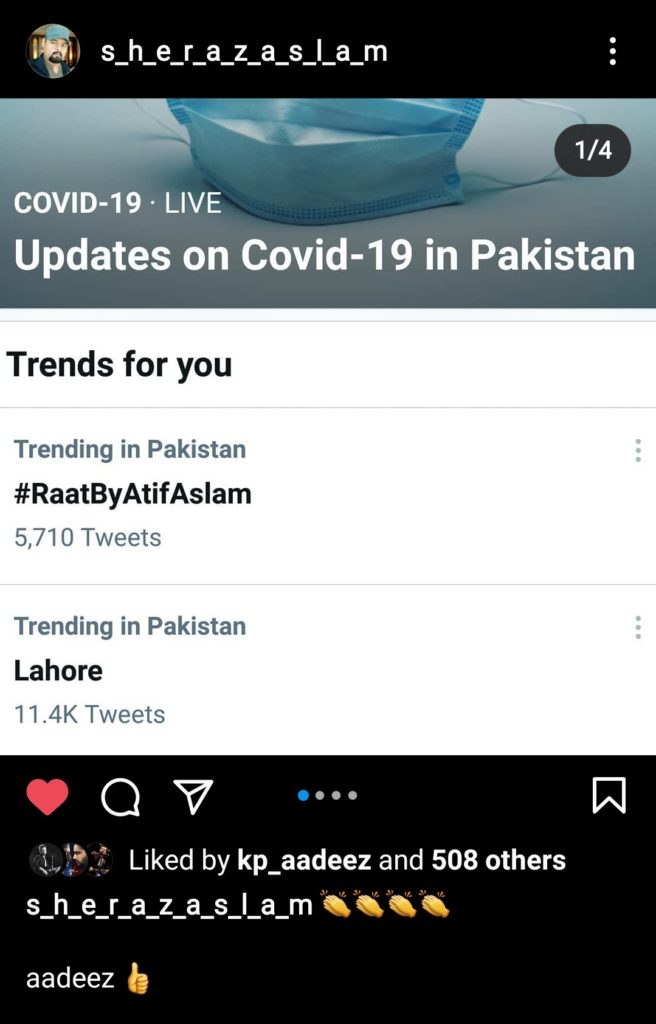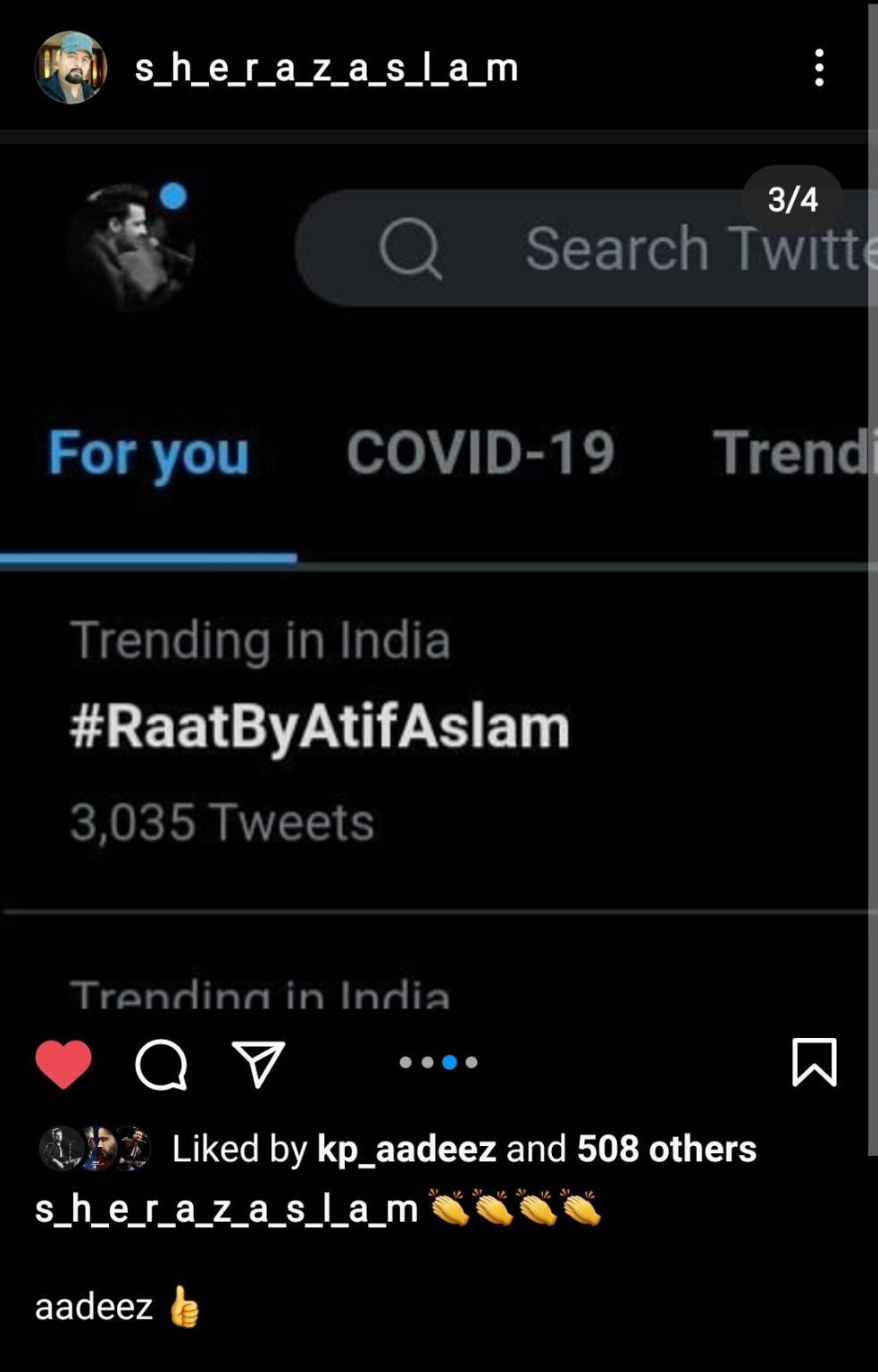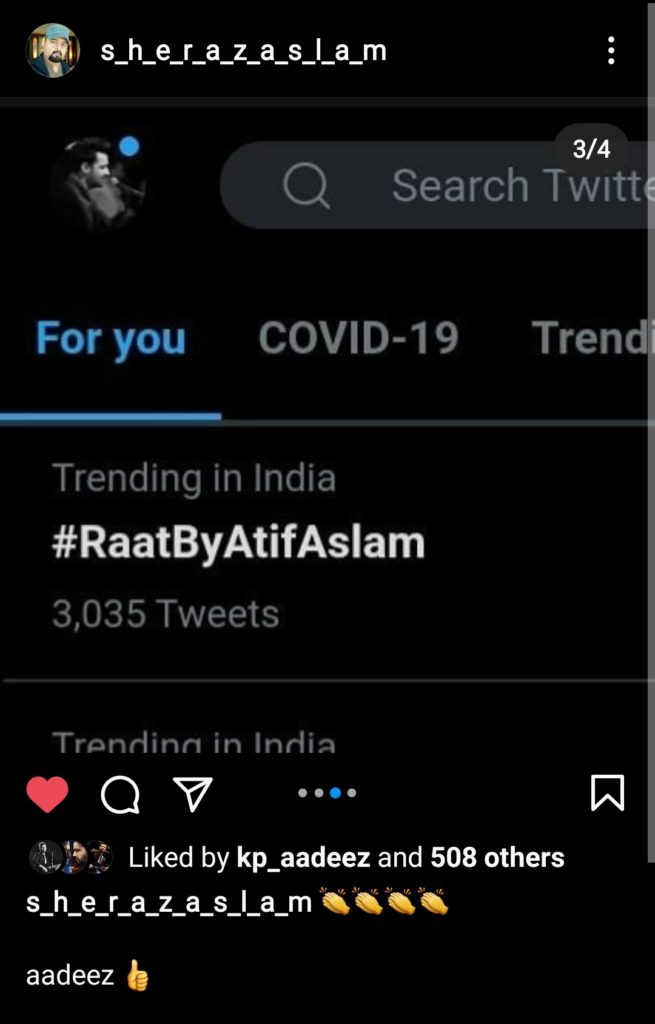 Also read: Atif Aslam Releases Kadi Te Hans and Twitterati Can't Stop Drooling
What is the song about?
Raat, by Atif Aslam is divided into four dimensions. The song is about the singer's struggles in the first dimension where is he seen trying to make it big in the industry. In the second dimension, he appears as a celebrated musician who has made it big in showbiz. While the third and fourth dimensions show him as a celebrity in an argument with presumably his wife. The argument leads to an accident, which eventually turns Aslam into a broken and desolate artist.
Also Read: Coke Studio Special: Asma-ul-Husna By Atif Aslam Is The Best Thing You'll Hear Today!
Many other showbiz personalities like Syra Yousuf, Khalid Malik, Mansha Pasha, Kiran Malik and Gohar Rasheed have also made appearances in the song.
You can watch the whole song here:
Love from Across the Border
The Tere Bin singer has not only made a name for himself in Pakistan, but he has also worked in the Bollywood industry, where he managed to produce some of the biggest hits of his lifetime, due to this he is loved by many Indians as well. After the release of his song Raat, they have showered him with love and admiration.