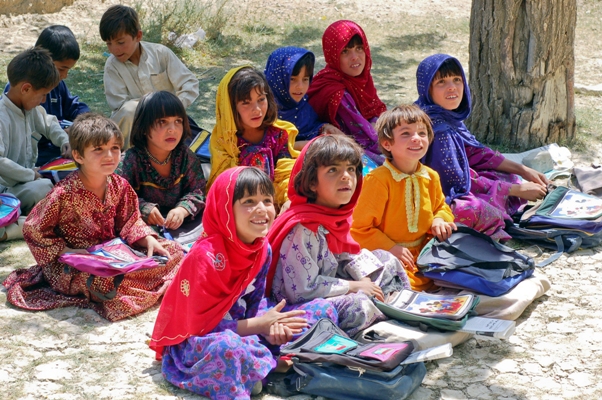 Patriarchal values heavily govern the social structure in most parts of the Pakistani society. A woman is expected to take care of the home as wife and mother, whereas the male dominates outside the home as a breadwinner. It is for these distinct roles that when it comes to education, the schooling of male children is given precedence over that of the girl-child. This then becomes the single most important factor that defines virtually every aspect of the girl-child's future life including her ability to form social relationships on the basis of equality with others, her mobility, economic independence and to achieve the important social good of self-respect.
With the discrimination vetted out to the girl child in terms of education, UNICEF's region-wide research, "Socio-Cultural Barriers to Girls' Education in South Asia," states that "…Addressing gender issues in Pakistan is highly challenging, in particular because of the strong hold of cultural conservatism…"
Here it is important to point out that while there has been improvement in terms of girls' enrollment in primary schools, their consequent enrollment and retention at the secondary level has been dismal. According to UNESCO's "Education for All 2015 National Review," the proportion of female students in Pakistan marginally declines as education levels increase. So for instance, enrollment in Middle Schools is 6 million with 57% boys and 43% girls, while enrollment in secondary schools is 2.8 million with 58% males and 42% females. This situation becomes all the more precarious once we move to smaller provinces.
That said, addressing the issue of Pakistan's education emergency and within its ambit addressing the dismal state of girls' education in Pakistan is not an insolvable issue. True, the problems cannot be magically fixed overnight, however commitment and political will can go a long way in steering this crisis towards resolution.
In this regard, the strict implementation of Article 25-A of the Constitution of Pakistan is the first and most important step in the right direction. Under Article 25-A, it is the state's responsibility to provide free and compulsory education to all the children between the ages of 5 and 16 years in the country.
Since Article 25-A makes it a crime for parents and caregivers to deprive children from their right to education, thus its imposition will play an important role in discouraging cultural practices that keep girl children away from schools.
A huge bulk of the responsibility in this regard lies with the provincial governments. The fact that Article 25-A was passed in 2012 and four years down the line not even one province has shown an interest in developing Rules of Business for its implementation goes to show an acute indifference to the plight of our children by those who govern us.
It is because of this inability to take stalk of the country's dismal education indicators that an estimated 25 million children between the ages of 5 – 16 years are out of school – 55% of which are girls.
We are losing an entire generation to illiteracy and it is imperative for Pakistan's future that the future of our children figures prominently on the agenda of the political elite.