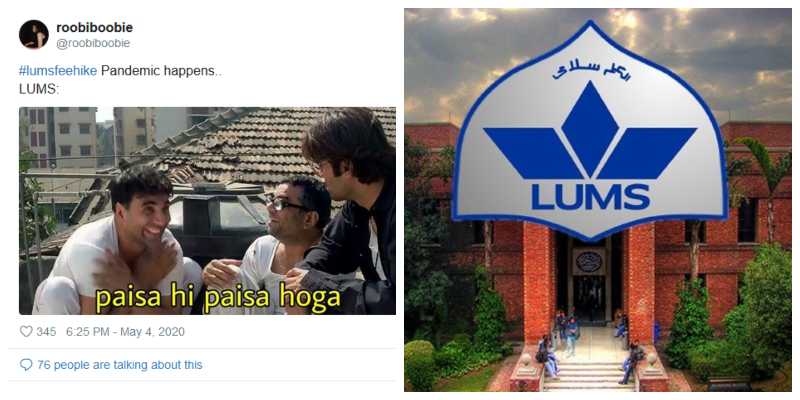 The administration of the Lahore University of Management Sciences (LUMS) has reportedly increased its semester fee by a hefty 41%. The news comes at a time when the COVID-19 outbreak in the country has already left many struggling financially.
To add salt to the wounds, it has been reported that the university administration did not properly communicate the changes in the fee structure to its students. The students only found out when screenshots of an email started circulating on social media.
As per details, LUMS not just increased its fee by 41% but also manipulated the credit hour calculation while calling it ignore-able.
Many students took to social media to point out that the administration did its calculations using 12 instead of 20 credit hours claiming that the hike was due to a 13% annual inflationary increase.
In view of the current crisis that has affected everyone regardless of their socio-economic status, the decision is, to say the least, shameful, especially coming from an institute like LUMS.
Read: The Whole LUMS Vs Army Debate After 22 Students Stuck In Gilgit-Baltistan Were Rescued Is Grandly POINTLESS
The university that calls itself "not-for-profit" is facing severe online criticism after this decision.
In times like these when educational institutes around the world are trying to accommodate their students in the best possible ways, this decision by the LUMS administration is dearly disgraceful.
What are your thoughts on this issue? Share them in the comments below.