Born in Sialkot on 9th of November, 2017 Allama Iqbal is the most important figure in the history of Urdu and Persian literature. The work of the renowned poet, philosopher, politician, barrister and scholar presents a great example of a person who was truly ahead of his time.
Also Read: Dr. Ruth Pfau's Inspirational Journey in Pictures
There are a number of lessons one can take from his life. Here is a look at a few of them.
3. Having a Clear Vision
Iqbal was a visionary leader who did not give up hope and kept his dreams alive despite the fact he came from a Muslim family and even though Muslims faced discrimination at all levels during the time in the Indian sub-continent.
Eventually, through sheer determination and hard work he achieved perhaps a lot than what even he might have ever envisioned for himself. Therefore, Iqbal's success and his iconic status is an example of what one can achieve when the vision is clear and when one remains devoted to a given cause.
2. Identifying the Hidden Talent
Despite being extremely talented and even though he possessed the extraordinary ability to multi-task efficiently, philosophy and poetry were among Iqbal's real strengths. The genius therefore, employed the aforesaid disciplines to reach out to masses and inspire Pakistan movement.
The man's achievement goes onto show that little does it matter what you are best at and in fact it is as simple as identifying our hidden talents and employing them efficiently to do wonders.
1. Khudi (Self Respect)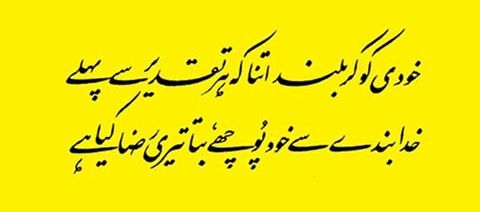 Iqbal lived in a time when under the British rule people of the sub-continent despite being locals lived a life of third-class citizens. Through his work Iqbal not only re-introduced the idea of "Khudi" or self-respect to the masses but also encouraged them to understand what soul-searching means and how a realization of these two concepts can go a long way in personality development.
It is not Iqbal's body but his soul and his ideas that keep him alive in our hearts even though he passed away 79 years ago!