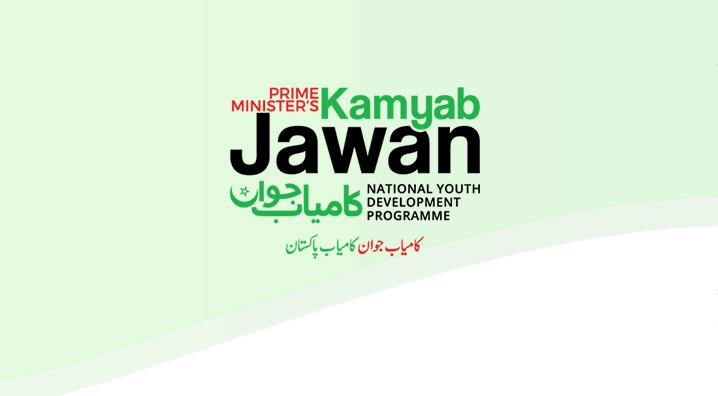 PM Imran Khan has launched a Kamyab Jawan Program to provide self employment opportunities to Pakistani youth.
Loans from Rs10,000 to Rs 5 million will be provided to youth so that they can establish their own business.
"Rs10bn will be used for teaching skills to 100,000 young people. Under the programme, the prime minister announced, 100 labs will be established for distance learning."

-Imran Khan at the launch ceremony of the loan scheme
Who can apply?
All Pakistanis aged between 21 and 45 years can apply.
For IT and E-commerce related business, the lower age limit is 18 years.
Further, small enterprises owned by youth are also eligible.
How can you apply?
Click this link apply online. Fill the form with exact CNIC and all the relevant details.
Three tiers system
In the first tier, Rs 10,000 to Rs 1 lac of loan would be provided interest free.
In the second tier, people can take loan of Rs 100,000 to 500,000 with the interest rate of 6% per annum.
The final tier offers Rs 5-50 lacs loan with the interest rate of 8% per annum.
No discrimination in Kamyab Jawan Program
The PTI government has accommodated Pakistan's transgender community in its Kamyab Jawan scheme to empower them financially.
Indian cyber attack on Kamyab Jawan Program online portal
Special Adviser to the Prime Minister on Youth Affairs Usman Dar revealed that Pakistan was able to counter cyber attacks some Indians on the digital portal.
Read: Sahiwal Incident: Court Acquits CDT Officials In A Surprise Verdict
Indian hackers tried to block the program's official website and launched over 170,000 cyber attacks on the portal.
Read: Hareem Shah Calls Out Pakistan For Toxic Mentality As Her Video Inside Foreign Office Goes Viral
What do you think of this loam scheme introduced by PM Imran Khan? Let us know in the comments below.