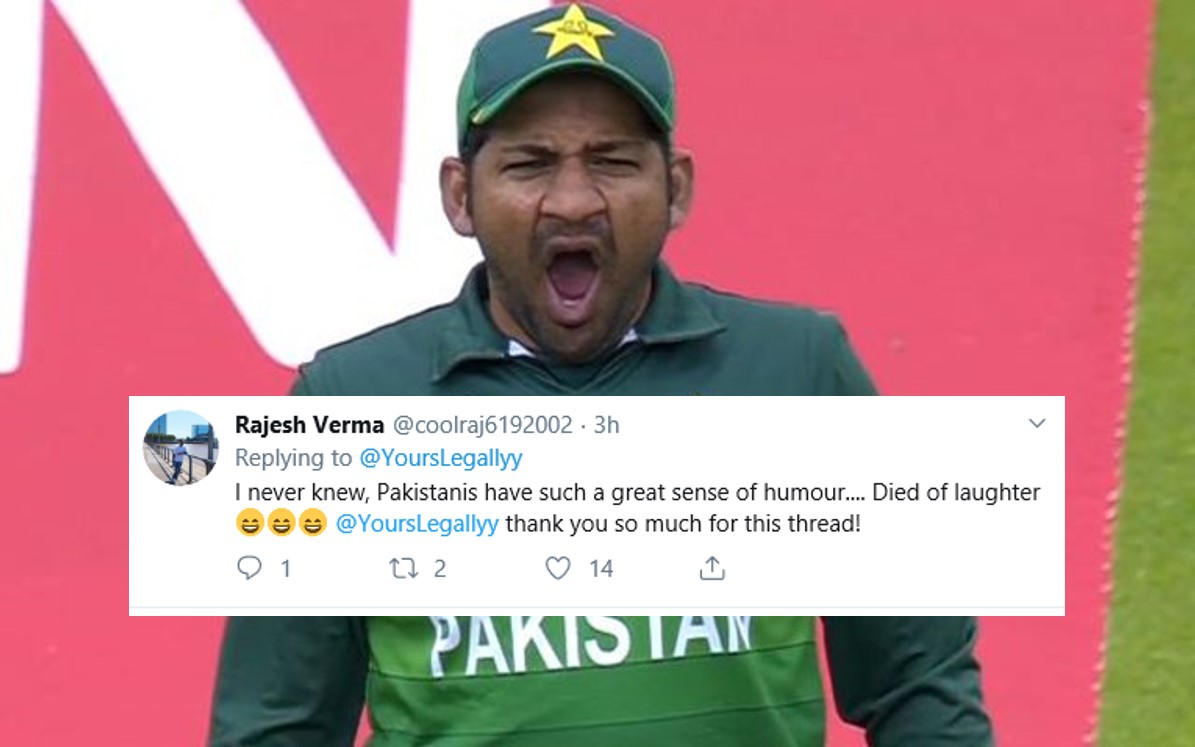 Pakistan's match against India was ICC Cricket World Cup 2019's most awaited face-off.
After winning the toss, Pakistan put India to bat first. To their credit the openers from the Indian side played incredibly well and added 136 runs to the total from the opening partnership alone. By the time the Indians were done with the bat, they had put 336 runs on the scoreboard for Pakistan to chase.
Read: PakvsInd: The Dil Ro Raha Hai Mera Guy Has Gone Viral Once Again With A Heartbreaking Video & Pakistanis Can Totally Relate!
To the dismay of the Pakistani fans, the men in green failed to chase the given score and the match concluded with the Pakistan team scoring only 212 at Old Trafford in Manchester.
Pakistan lost against India by 89 runs – a fact that heartbroken Pakistani fans had a tough time digesting.
However, India may have won their seventh World Cup match against Pakistan but it was hands-down the green shirts that won the meme game on social media!
Even Indians were in awe of Pakistani humour after the INDvPAK game!
During and following the conclusion of the match it was quite literally raining memes on Pakistani Twitter!
We picked the most hilarious of the lot for you to laugh your sorrows away!
Even before Pakistan took-over batting, Pakistanis had serious doubts about chasing the total…
All we have to say about this 👇 tweet is: 🤣🤣🤣
Who would have thought that Khawaja Asif's golden words in the Parliament would one day fit the performance of the Pakistani side so perfectly!
Of course this post can't be complete without the golden words of the dil-ro-raha-hai guy!
Read: AUSvPAK: People Are Having A Major Meltdown After Pakistan Loses To Australia & TBH, We Saw It Coming!
And while this one is deliriously hilarious we dearly hope the team doesn't return home any time soon!