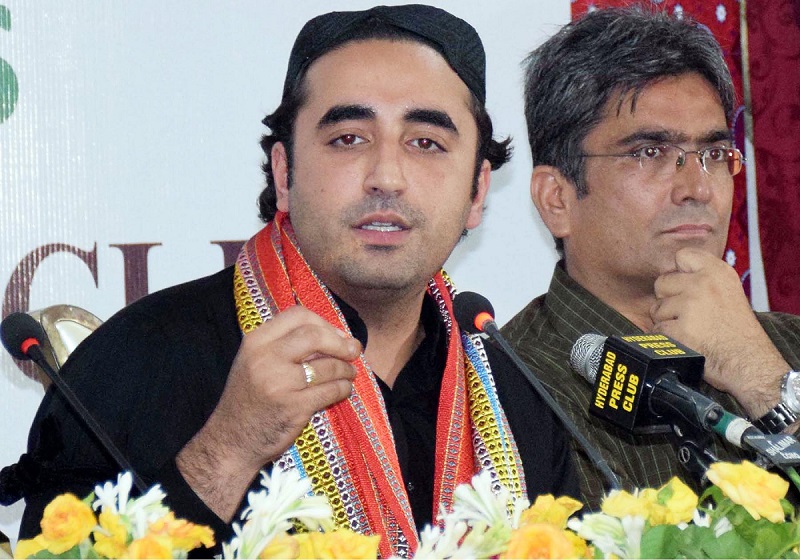 Farogh Naseem's recent statement on the federal government taking administrative control of Karachi by invoking Article 149 of the Constitution of Pakistan created quite a storm on Thursday. People on both sides of the political divide found themselves embroiled in heated debates over the merits and demerits of the proposed move.
Bilawal Bhutto Zardari, whose political vehicle, Pakistan Peoples Party has been in power in Sindh for more than a decade now was of course quick to condemn Farogh Naseem's statement. Bilawal countered the law minister with rhetoric on Sindhu Desh.
Read: Farogh Naseem Hints At Invoking Article 149 In Karachi. Pakistan Erupts In Debate!
Bilawal seemed to have lost the plot completely when he began threatening the federal government with possible disintegration of Pakistan.
In his speech opposing Article 149, Bilawal warned that by doing so the state risked the creation of Sindhu Desh.
He also made a reference to how Bangladesh was created in 1971 and how history could repeat itself with the creation of Sindhu Desh and Saraiki Desh.
The statement met with great criticism from the public with many taking to social media to express concern over the deteriorating conditions of the metropolis.
On the other hand, people also talked about Karachi losing its sovereignty under Article 149 and how it might widen the ethnic divide in Pakistan.
People are drawing comparisons between Bilawal and his grandfather, Zulfiqar Ali Bhutto, given the latter's refusal to accept Mujib's 14 points that eventually led to a full blown freedom movement in East Pakistan.
At the end of the day, perhaps Farogh Naseem – for his statement that wasn't backed by the cabinet – and Bilawal Bhutto Zardari – for fueling ethnic nationalism – must both shoulder the blame for an unnecessary escalation of a situation that technically didn't exist before these gentlemen decided to talk.