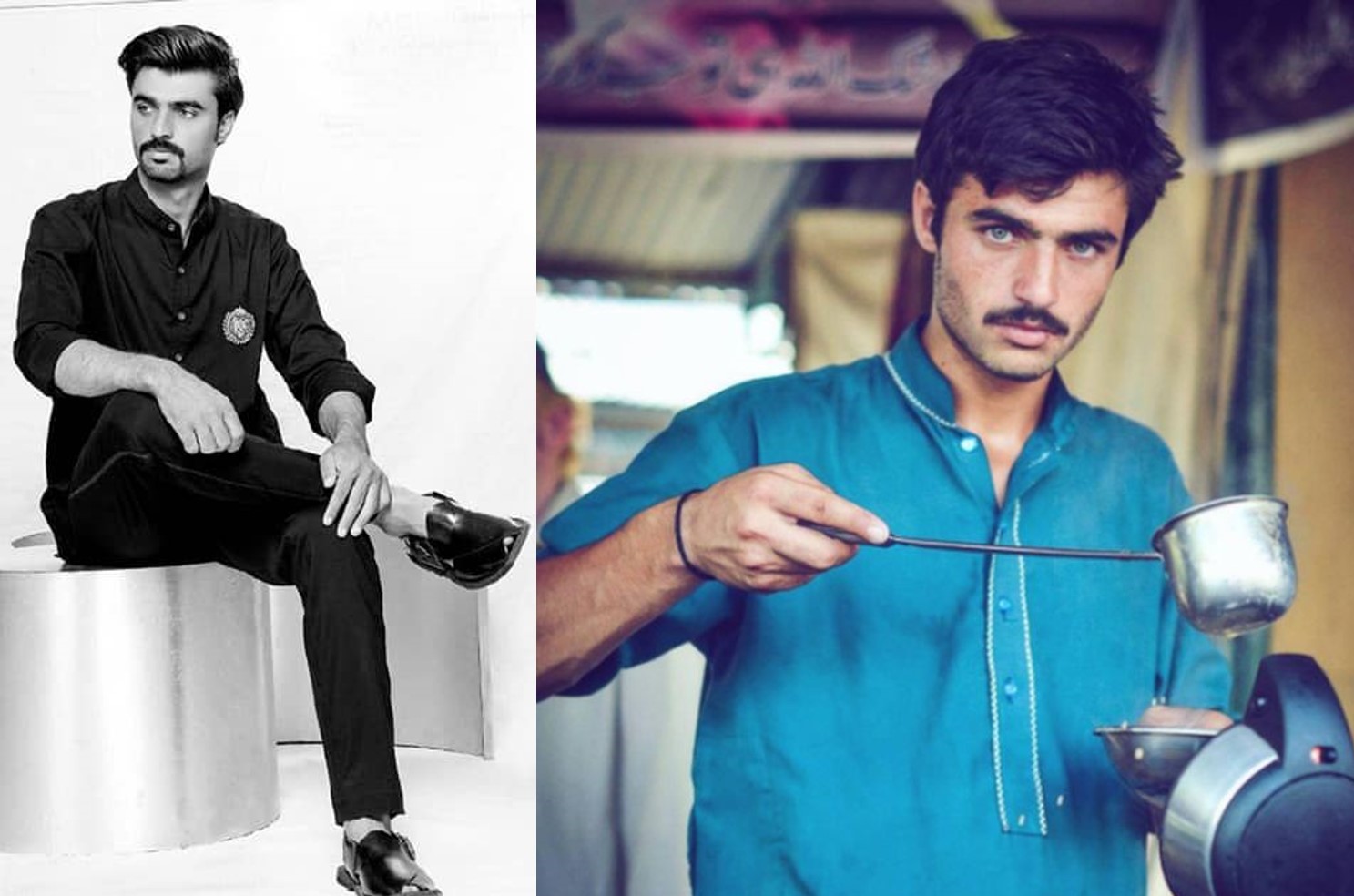 Arshad Khan a.k.a chaiwala is one lucky young man. From a modest job at a tea stall only two years ago, today he is fast becoming a brand in himself.
Following the picture that made him viral internationally, Arshad Khan forayed into modeling. This was in turn followed almost immediately by speculation that he was giving-up modeling in favour of the chaiwala dhabba owing to family pressure.
However, recently the dreamy-eyed Khan put all the conjecture to rest by going live on his Facebook page.
In the video, that is about four minutes long, Arshad Khan urf chaiwala asked his fans to like his Facebook page so they can receive accurate information about him rather than reading and passing on fake news.
Read: The Time Cyril Almeida Asked Mahira Khan A Question & She Didn't Reply
There's a film and music video in the pipeline!
Khan also shared that he had recently completed the shoot for his first feature film project that would release in December.
Additionally, he has also modeled for rapper, Sid's music video titled, Chai. The first-look poster of the video is out and the song is likely to release in a few days.
Read: An Honest Doctor From Sheikhupura Returned Rs. 3.5 Million To Punjab Government & You Need To Know The Shocking Reason Why!
Finally, Arshad Khan is gearing-up to take his identity as a chaiwala to the next level by opening up a tea cafe.
As per the internet sensation, he is in talks with a few people to partner with him for the venture and will soon make a formal announcement,.
Well…wow! This is one success story we're all very proud of and wish Khan all the success in the world!