Hania Aamir, Pakistani television and film actress has been a part of multiple social media controversies ever since she made her debut in the year 2016 with her film Janaan.
Being a celebrity she receives a lot of praise and love from fans and an equal amount of hate too. Showbiz personalities are almost always under the spotlight, and now that social media is there the scrutiny has become even more intense and grueling.
Hania Aamir has also been a victim of such hate and trolling in recent years and here's a list of a few of those instances.
1.Invasion of Privacy
The Dil Ruba actress stirred up a controversy after she uploaded a video of her trying to capture a person who kept moving out of the frame. She said that the man is struggling to get out of the photo while she documented the whole scene.
Someone later uploaded the video on Twitter and an intense debate started afterward where netizens bashed her for invading someone's privacy. Later, Aamir apologized to everyone she had offended.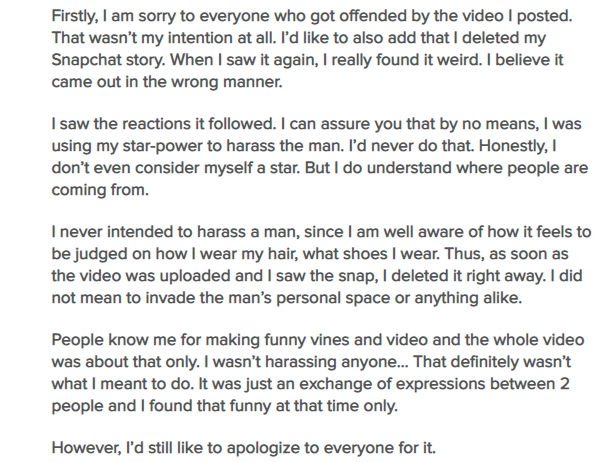 2. Yasir Hania Tussle On The Acne Issue
Hania Aamir opened up about her struggle with acne and how she deals with it on her Instagram. She posted an unfiltered picture with zero makeup; and shared her journey of dealing with acne with her fans.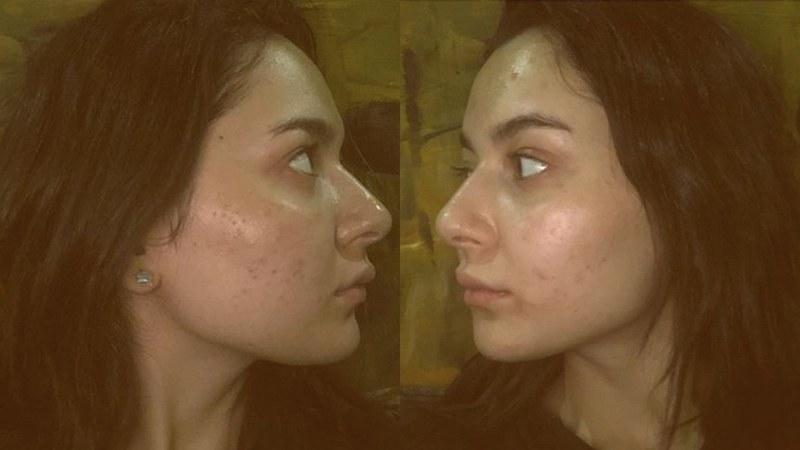 Turning an internal struggle into a joke, Yasir Hussain-the master of unfiltered comments put up a story during an Ask Me Anything Session where he made fun of Aamir's skin problems. The Anaa actress clapped back like a total boss and gave Hussain a befitting reply.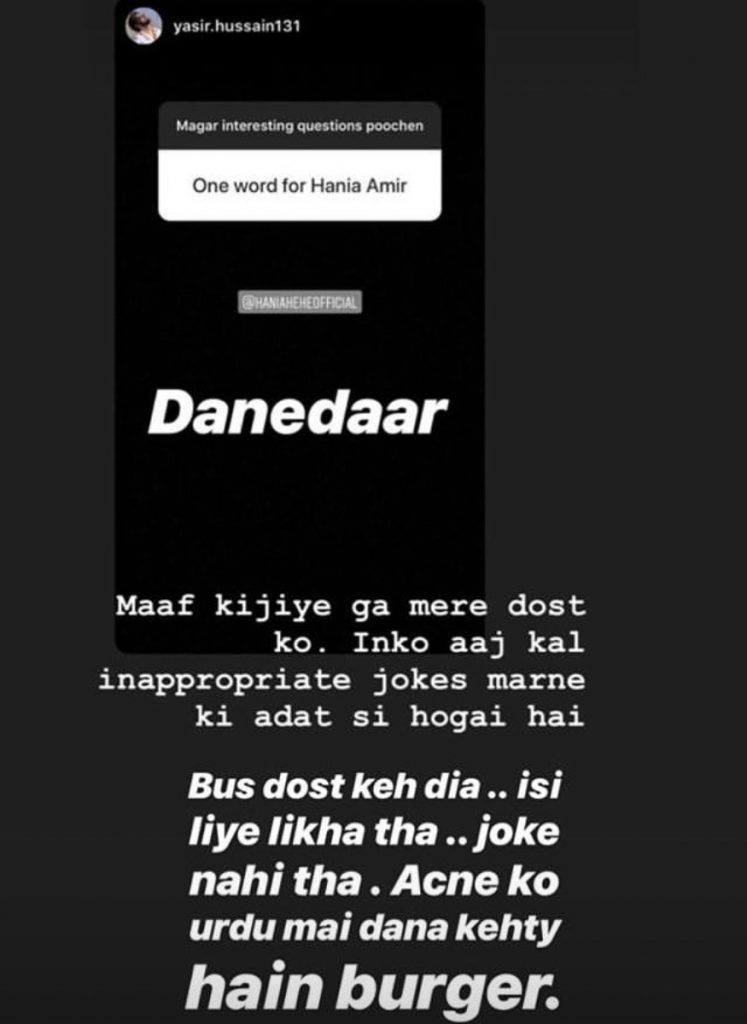 The issue was however, later, resolved between the two.
3. Hania Gets Bashed For Trolling Sajal Aly
Hania Aamir embroiled herself in another controversy with a mimicry video. In the video, Aamir could be seen making fun of the way her fellow actress Sajal Aly speaks.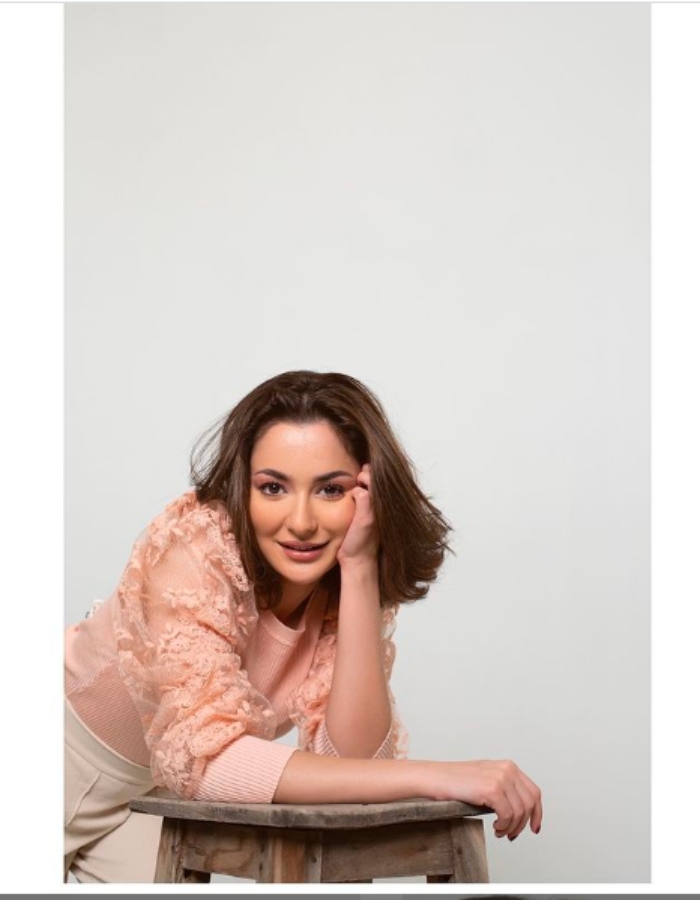 The impersonation video did not go down well with Aly's fans and they were quick to call her out for her 'overacting.'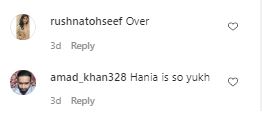 4. Hania Friend-zoned Asim Azhar
This one made way for memes, memes and then some more memes.
Also Read: Internet Floods With Hilarious Memes After Hania Aamir Friendzoned Asim Azhar
Hania Aamir and Asim Azhar were seen involved in PDA on multiple occasions. From flying kisses during a fashion show to professing admiration for one another; the two of them were literally there for and with each other.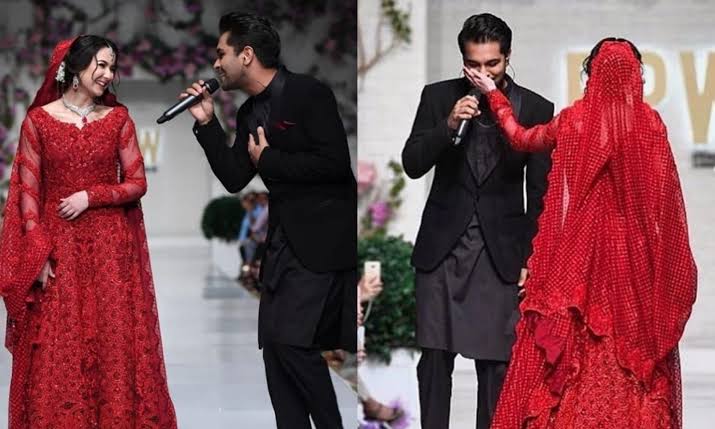 Well, quite understandably, this got the fans talking and speculating that the two of them were indeed dating. However, Aamir made a revelation during a live session with singer Aima Baig that the two of them were never together and are 'just friends.' Ahem, well, this even puzzled the singer as a result of which she went like 'yeh tau mujhe bhi nahi pata tha ( even I didn't know that).'
And memes followed soon after.
5. Viral Dance Video Sparks Hate Comments
In January 2021, a video of Hania Aamir started doing rounds on social media where the actress was seen shaking a leg with her friends at an ice-cream parlor.
This got the fans talking absolute smack about the actress. From deeming the video vulgar to calling her names; they spewed hate at her like anything.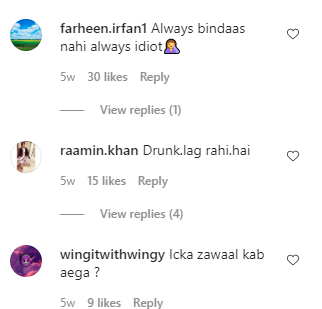 After seeing these incidences one cannot help but think how people feel it is completely okay to target the celebs only because they are public figures. We often forget how at the end of the day they are also humans like us. Yes, the celebs need to grow a thick skin to not let the hate get to them; however, we cannot deny the fact that it does play with their mental health-A LOT! Even the Janaan actress once expressed how cyberbullies hurt her sentiments.
Can you remember any other controversies of Hania Aamir? Share in the comments.