Pakistani boxer, Mohammad Waseem "The Falcon", recently defeated the WBC Light Flyweight Champion Ganigan Lopez from Mexico. Waseem won the fight through a unanimous decision after eight rounds at Caesars Palace, Dubai and improved his professional record to 10-1 (8 knockouts). Scores were 80-73 and 77-75 twice in favor of Waseem, who previously returned to the win column following a 1st round knockout on this very venue this past September.
The Pakistani mainstream media tends to focus more on cricket unless an anomaly such as Mohammad Waseem rises. Then such talented people get some coverage for a day at most. Otherwise however, it's all about Pakistani cricket team or Zabardasti ki Pakistani sports personalities such as Amir Khan. Waseem's heroics in Dubai prompted us to think about other sports personalities who are representing Pakistan at an international stage.
Read: Twitter Spat Between Boxer Amir Khan & Federal Minister Ali Haider Zaidi Over Riffat Khan's Treatment Leaves Everyone Confused!
So, here is a list of five not so famous Pakistani sports personalities who are leaving their mark all around the world.
1. Haider Ali (Paralympics)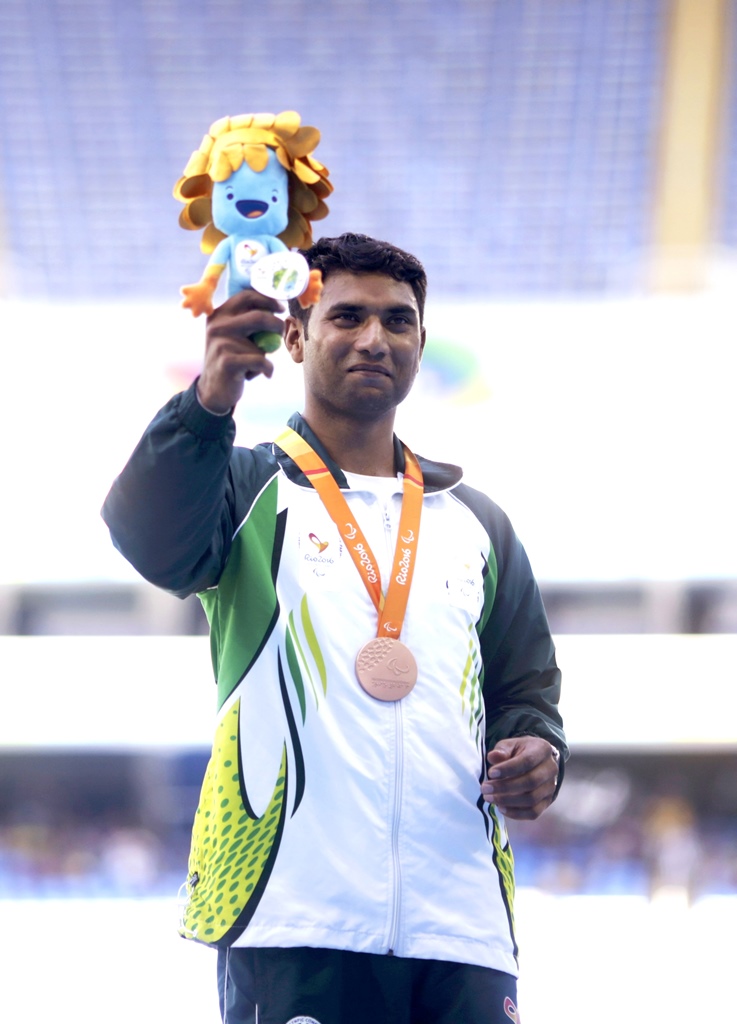 Haider Ali, an all-round Paralympian who suffers from Cerebral Palsy made history at the 2008 Beijing Paralympics by winning Pakistan's first ever Paralympics medal. Haider won the Silver medal in the T-38 Long Jump category. He also shared a new world record with his jump of 6.44 meters at the games. He also participated in the 100-meter and 200-meter sprint, finishing 9th and 7th respectively. In addition to that, he took part in Discus Throw and finished fourth, just 7 points shy of 3rd placed Dong Xia.
At the 2010 Asian Para Games, held in China; Haider won a Gold in Long Jump and a Bronze in 100-meter sprint.
At the 2016 Paralympics held in Rio, he was Pakistan's only Olympian and won a bronze medal in the Long Jump category with his leap of 6.28 meters.
2. Ahmed Mujtaba (MMA)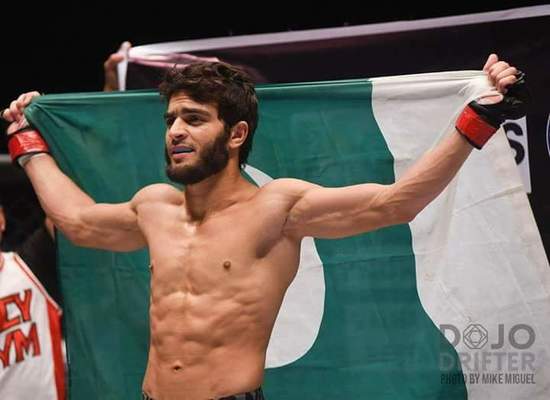 Ahmed "The Wolverine" Mujtaba is a professional Mixed Martial Artist who currently fights in the ONE Championship. Ahmed 'Wolverine' Mujtaba of Quetta is one of the brightest martial arts stars to emerge from Pakistan. Armed with an impressive record; almost all of Mujtaba's wins since he debuted in 2013 have come by way of stoppage, proving his exciting and effective style. At 26 years of age, he holds a professional record of 8-2-0 (win-loss-draw) and seems set on his course to becoming an icon of MMA in Pakistan. His much anticipated bout against Rahul Raju got cancelled due to Mujtaba's withdrawal from the fight but it is highly likely to be rescheduled.
Read: 5 Activities Pakistani Teenagers Can Do This Summer Instead of Binge-Watching Netflix
3. Abdullah Abbasi (Scrabble)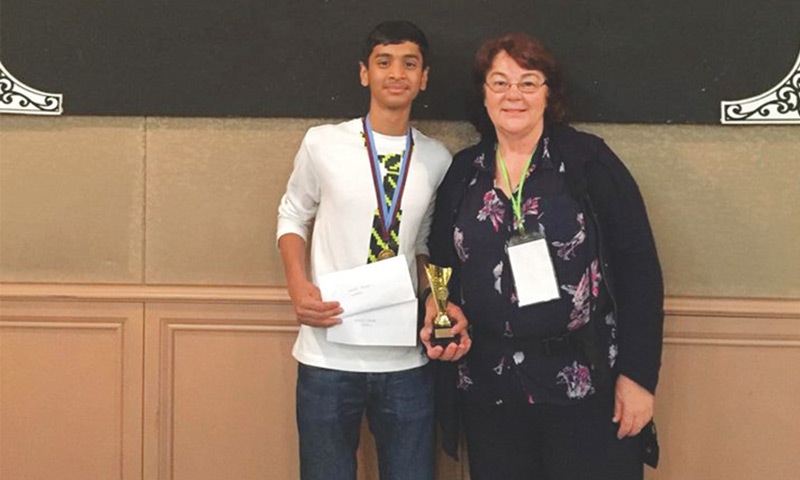 Abdullah Abbasi is another one of nation's prodigal sons. He adds to the long list of Pakistani wonder-kids who are set out to take the world by its horns and compete on every level. Abdullah won the first title at the Causeway Scrabble Challenge by winning the youth title at Johor Bahru, Malaysia. Other than that, he was the runner up in the 2015 WYSC, tenth in the Causeway Open (Masters) and sixth in the MSI World Championship 2016. Along with Waseem Khatri and Moiz Baig, the teenager has a bright future ahead of him.
4. Mehak Gul (Chess)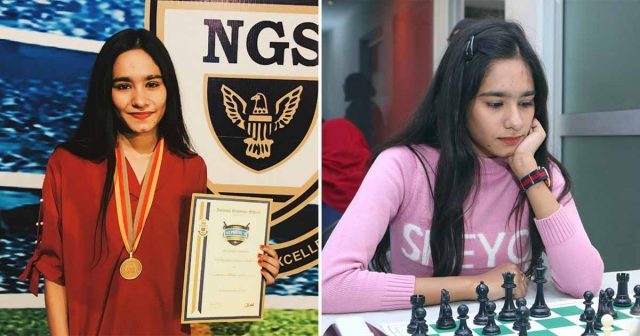 Mehak started playing chess when she was only six years old. In June 2012, she secured third and fifth position at Punjab Chess Championship and National Chess Championship respectively. At the age of 12, she participated in her first international event, the 40th Chess Olympiad. This was the first time a 12-year-old was bearing the Pakistani flag at the Championship. At 14 years of age, she became the youngest Pakistani ever to participate in and win the World Woman Candidate Master at 42nd Chess Olympiad at Baku, Azerbaijan. She also holds the world record of arranging a chessboard in whooping 45 seconds. She represented her school at Little Master Chess Tournament in November 2016 and earned the third spot.
5. Hajra Khan (Football)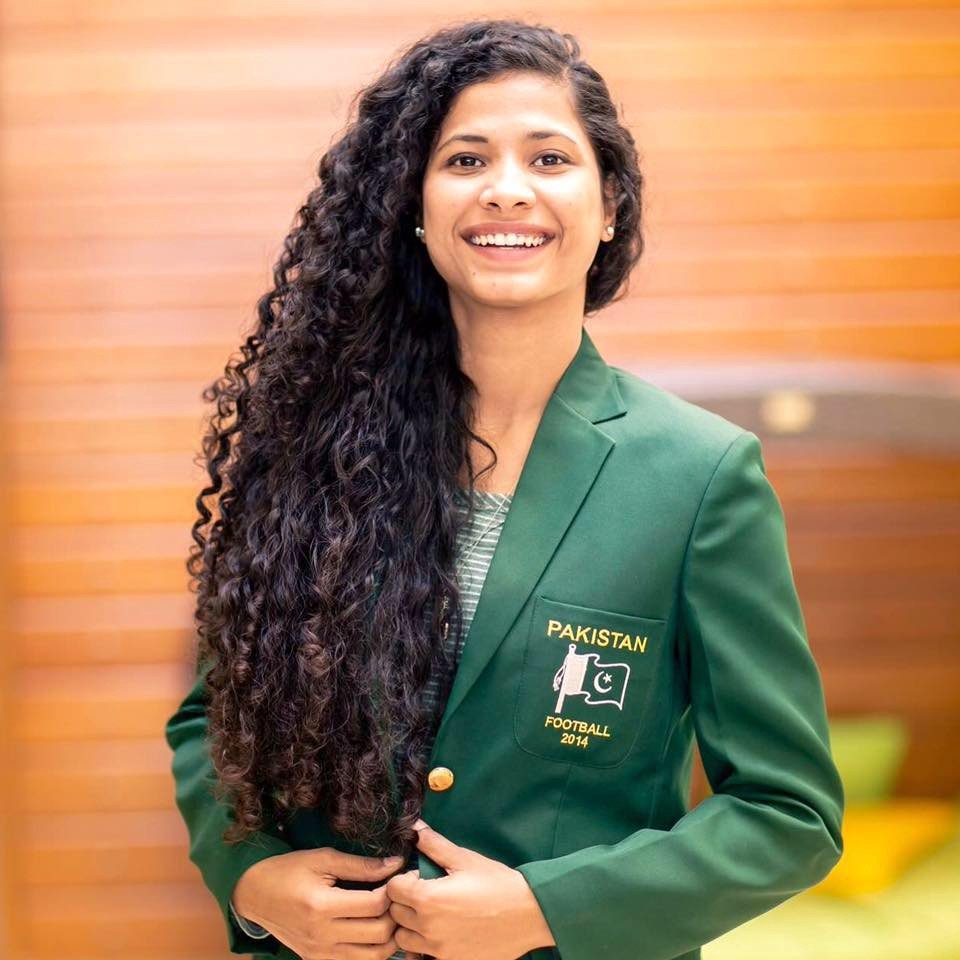 Hajra Khan is one of the most prominent figures among Pakistani sportswomen internationally. She is the captain of women's football team and is the only female player in Nation's history to score over a century of goals in her club career. The women's cricket team in Pakistan has started to turn some heads but football is still neglected in the country.
21-year-old Hajra Khan made history for Pakistani national women football team when she was invited to top three German football clubs SGS Essen, FSV Gütersloh 2009 and VfL Sindelfingen to play. She spent three weeks there and played pre-season trials. Being a Pakistani international footballer that opportunity was an important milestone in her career.
Do you know of any other not so famous Pakistani sports personalities? Tell us below them in the comments section!