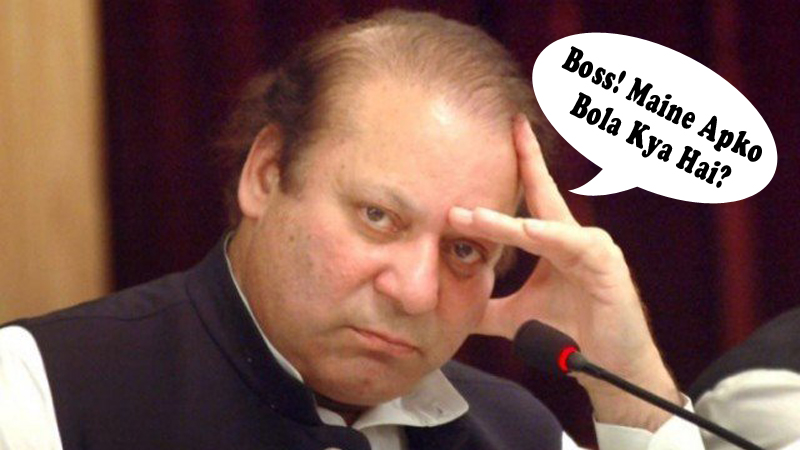 The Joint Investigation Team (JIT) completed its findings and submitted them to the honorable Supreme Court of Pakistan yesterday. Here is a look at 3 allegations that if proven right could land the Sharifs in some serious trouble and cause damage beyond repair for the ruling family.
Also Read: How Pakistani Twitter is Reacting to Panama JIT Today
3. Presentation of False Evidence for Gulf Steel Mills
JIT after establishing contacts with the Ministry of Justice, UAE has concluded that the documents of Gulf Steel Mills submitted by the Sharif family are not true and an attempt to present false evidence. This by the way is a criminal offence and hence, if proven should have serious repercussions.
2. Maryam Safdar's Submission of Fake Documents
JIT following identification from the Radley Forensic Document Laboratory in London has accused Maryam Safdar of submitting fake documents and misleading the court. The font "Calibri" used in the documents that were submitted as original was not commercially available during the time of their issuance. Moreover, the report also acknowledges Maryam as the real and ultimate beneficial owner of the Avenfield apartments.
If the Supreme Court confirms the JIT allegations then Maryam Safdar would no longer be eligible to contest elections. The first daughter and the expected future leader of PML-N, it seems faces a very real threat of disqualification.
Also Read: What Bothered Me About Maryam Nawaz's JIT Appearance
1. The Emergence of Nawaz Sharif's Undeclared Off Shore Company
The damning charge-sheet also provides a confirmation of the Prime Minister as being the Chairman of an off-shore company that he had not declared in his tax returns or documents that he had submitted to the election authorities.
The final verdict from the Supreme Court is still awaited and would definitely have a direct bearing on the future of the Sharif family and on the future of PML-N in the next elections.