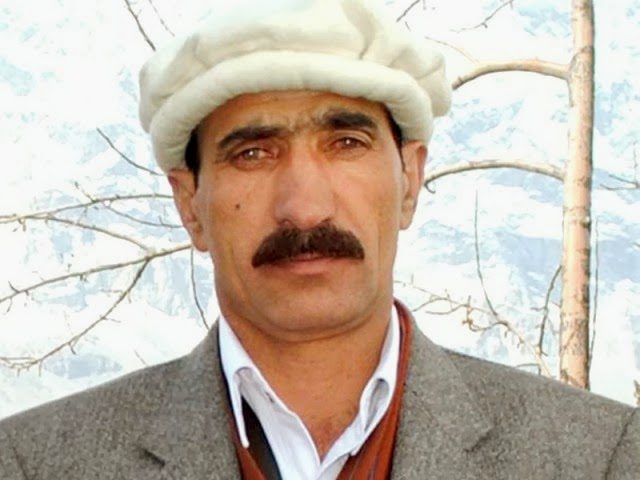 Pakistan lost its world acclaimed mountaineer, Hassan Assad alias Hassan Sadpara to cancer yesterday. Hassan Sadpara was the first Pakistani to climb six eight-thousand-meter high peaks including the world's highest peak, Mount Everest (8,848m). His other successful expeditions included K2 (8,611m), Gasherbrum I (8,080m), Gasherbrum II (8,034m), Nanga Parbat (8,126 m) and Broad Peak (8051m).  He also had the credit for summiting five of the eight-thousanders without using supplemental oxygen to his name.
Belonging to a small village named, "Sadpara" in the far flung area of Baltistan, Hassan started his career of mountaineering as a high altitude porter for expeditions, including the ones led by Koreans and Poles. Hassan didn't have many resources and climbed with whatever gear he could manage unlike many climbers who are mostly equipped with advanced and sophisticated climbing gear. Indeed it was his dedication and self-confidence that allowed him to the summit of the world's highest peaks.
Hassan, after successfully summiting of Mount Everest, expressed in an interview that he can climb all the top 14 mountain peaks if he is sponsored. But that was not it. His dream was to open a mountaineering school in his city so that he and others like him could impart their knowledge to the youth from around the world.
On October 8, 2016 he was diagnosed with blood cancer. After this diagnosis, he initially went under medical treatment at a private hospital in Rawalpindi and was later transferred to Combined Military Hospital, Rawalpindi for further treatment. There he passed away on November 21, 2016. The 54-year-old-mountaineer is survived by four children.
On receiving the news, Punjab's Chief Minister Muhammad Shehbaz Sharif expressed a deep sense of sorrow and grief over the demise of the world renowned Pakistani mountaineer. In a condolence message, the Chief Minister paid tribute to Hassan Sadpara for promoting a softer image of the country and said that his services would long be remembered.