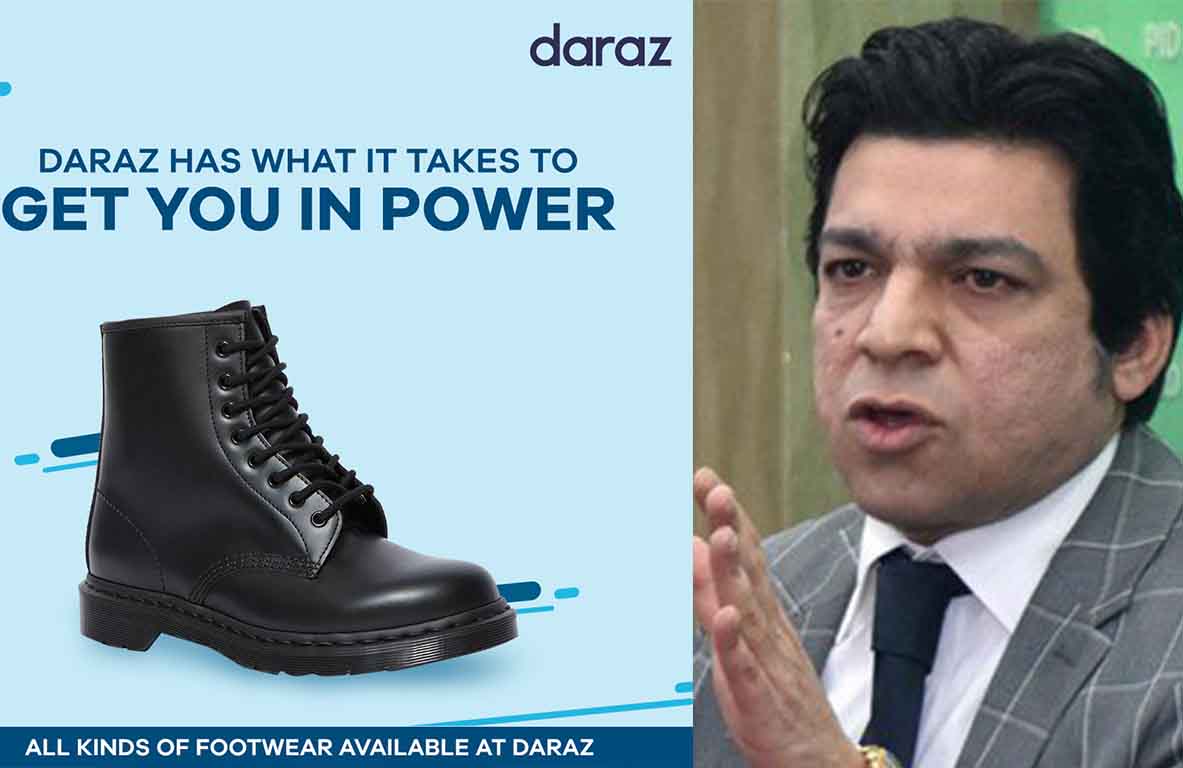 After Faisal Vawda's boot gimmick, Daraz was quick to make use of the opportunity to come up with a hilarious social media advertisement and for all the right reasons!
Daraz featured "the military boot" similar to the one the Federal Minister brought on Kashif Abbasi's show, Off The Record in its social media ad.
The copy of the ad said, "Daraz has what it takes to get you in power."
Read: Internet Is Having A Meltdown Over Faisal Vawda & His Military Boot Stunt On Live Television
Twitterati are having the time of their lives enjoying this genius advertisement by Daraz!
Did someone say sale?!
Read: Pakistanis Are Cringing Over Faisal Vawda's Photos At LOC & Someone STOP Him Already!
Not coming slow!
Read: Internet Is ROFL-ing At These PML-N Supporters Chanting "Hamza" To Solve All Their Problems
PML-N folks would definitely appreciate their creativity…
Read: Sana Bucha & DG ISPR Asif Ghafoor's Twitter Spat Will Make You Go Larai Larai Maaf Karo
"Polished" shoes are always better!
Read: Tarek Fatah Gets Massively Trolled After Mehwish Hayat Calls Him Out For Spreading Fake News
oOoOpPpsSs!
What do you think of Daraz using Faisal Vawda's boot gimmick in its social media advertisement? Tell us in the comments below!