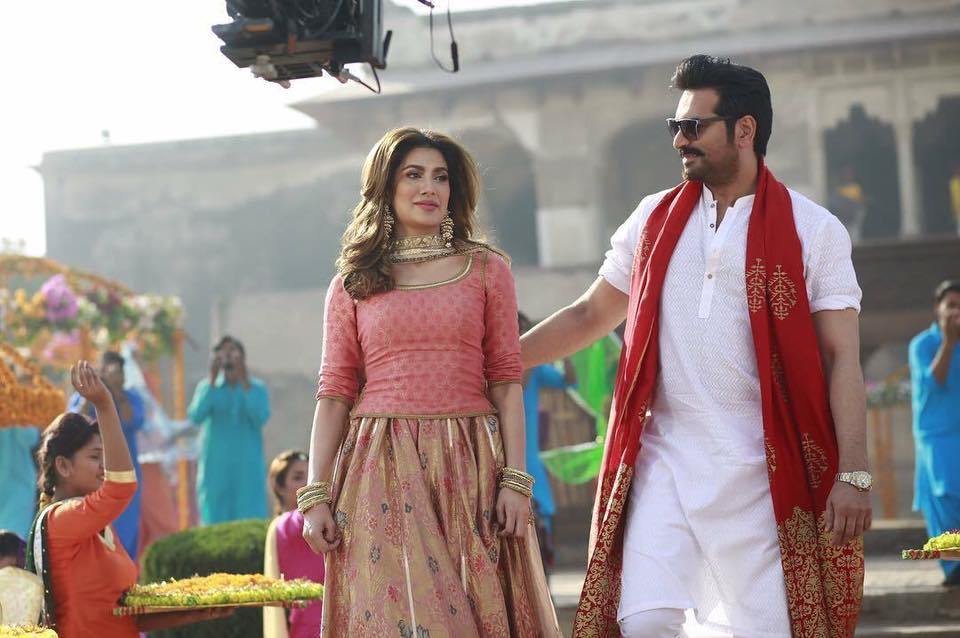 It's hilarious! I watched it last night and I'm already making plans to watch it again. The fact that I had the worst possible seat in the cinema – with my neck cranked all the way up throughout the entirety of the film – and did not mind it one bit says something about the movie. Yes, it is that entertaining.
Also Read: Chain Aye Na – A Review in Tweets
Humayun Saeed's hysterical portrayal of Fawad Khagga – a pompous, goodhearted Punjabi simpleton – does not disappoint in the least. The spot on performance given by Saeed is matched perfectly by his attire. All guns blazing, Saeed comes dressed in vibrant clothes and supports the all-important moustache.
But it is not just him that is the life of the film. Sohail Asghar, playing the role of Khagga's grandfather, is impeccably comical in his dialogue deliverance. The ease with which Asghar has slipped on the mannerisms of a typical Punjabi elder is a treat to behold. Also, the performances by Waseem Abbas and Ahmed Ali Butt prompt much laughter.
Not to forget the women of course. Even though she plays a small part, Urwa Hocane is commendable in her depiction of a Punjabi village girl prone to gossip and mischief, while Mehwish Hayat has done well in giving a balanced performance, which is realistic rather than being overly dramatic.
Also Read: A Review of Yalghaar
If one has to look for a downside, it may be said the songs could have been better. Apart from the upbeat 'Lak Hilna,' there aren't any real catchy tunes. But the screenplay by Khalil-ur-Rehman Qamar more than compensates anything that is lacking in the tunes department. The rom-com is pleasantly relatable because it is based on the Pakistani traditions and culture, which gives the feeling that the viewer is in on the jokes. The story is nothing new but it is also not so very typical.
On the whole, it's a great team effort. It is without a doubt something I can unhesitatingly recommend. In my books, director Nadeem Beyg has succeeded once again in piecing together a film which is satisfyingly refreshing and a very welcome addition to contemporary Lollywood cinema.