In this week's, "We Asked You!" segment, team Bolo Jawan went around Islamabad to ask a simple question: Pulao ya Biryani?
Watch: We Asked You! | No. 3 | Will Pakistan Win A Single Match In New Zealand This Year?
Immediately, interested onlookers gathered around to see the final results while amused passersby wrote the name of their favourite chawal wali dish on the flip chart.
Of course there were die hard biryani fans as expected.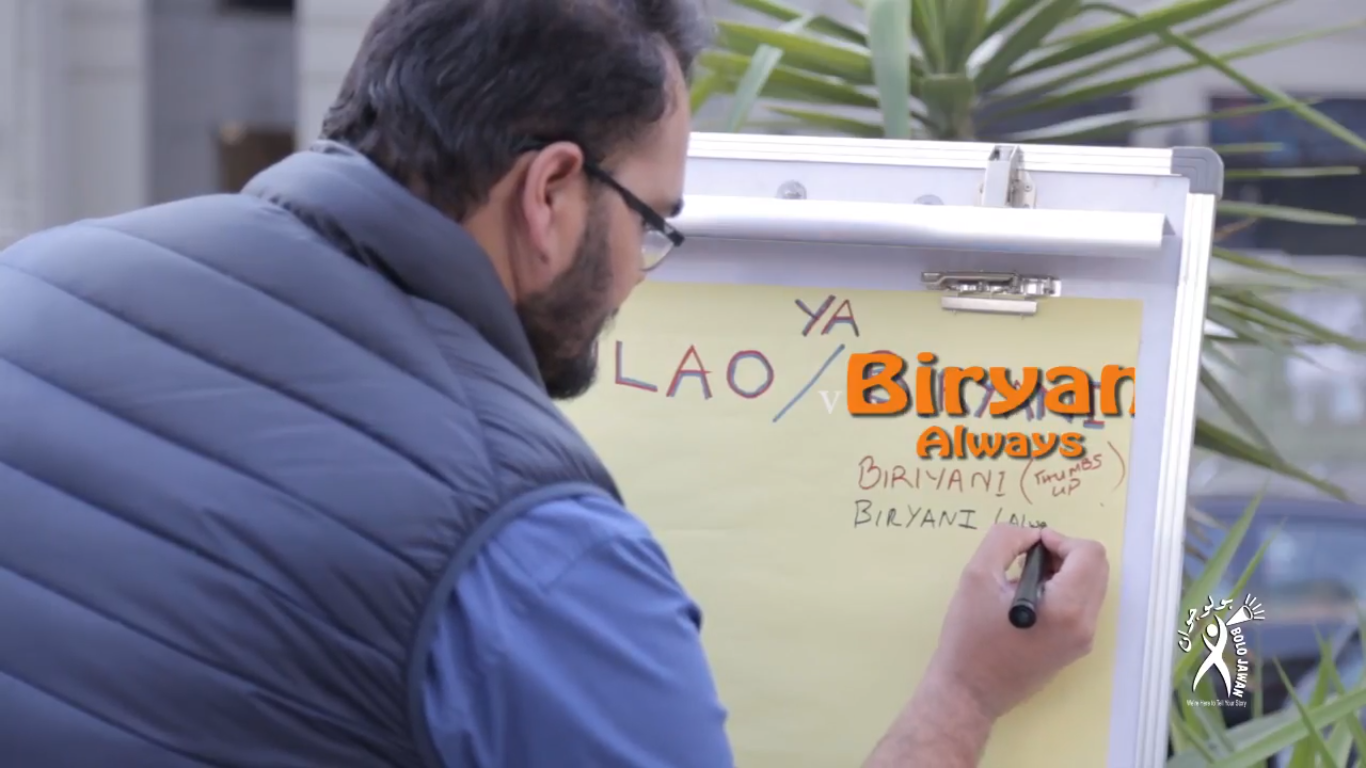 But pulao lovers were not far behind. In fact this lady would pick pulao over biryani any given day!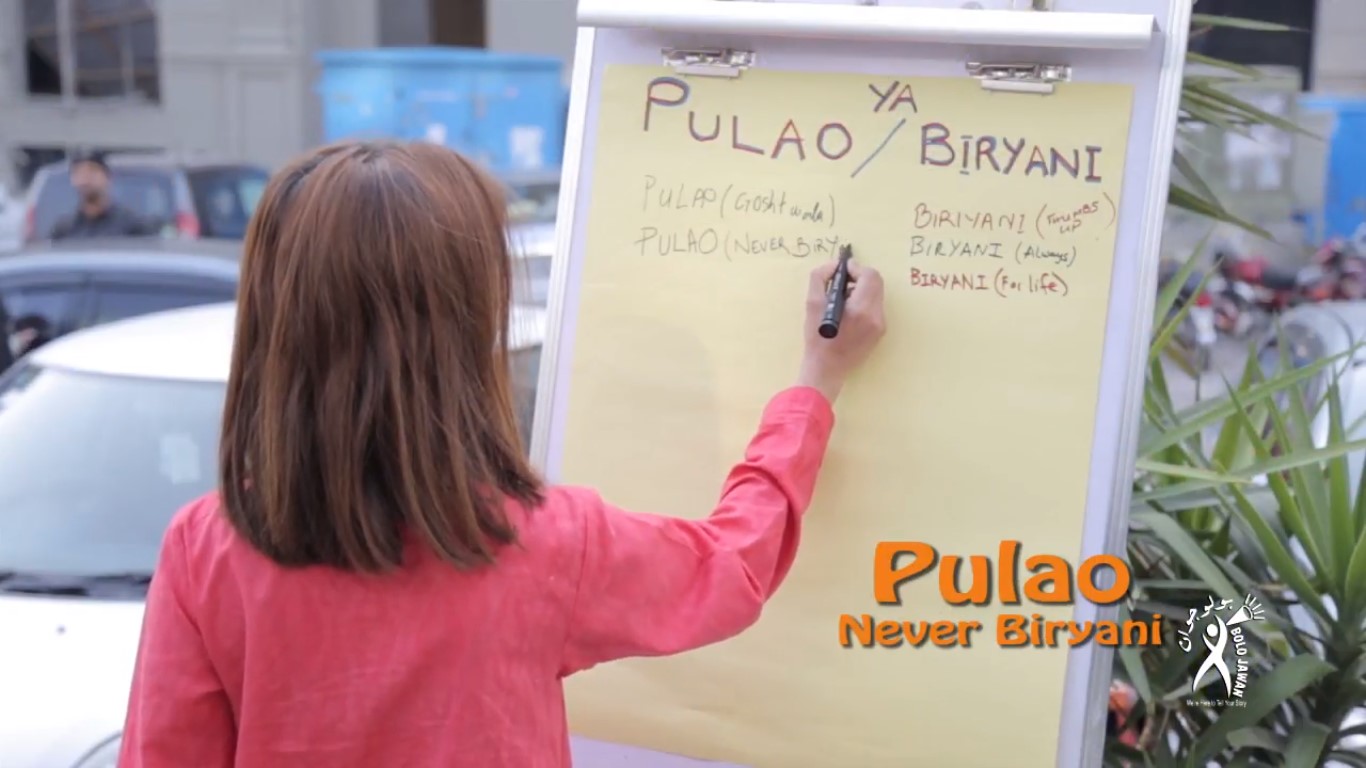 Watch: We Asked You! | No. 2 | Love And Arranged Marriages?
Apparently there are quite a few Kabuli Pulao lovers out there!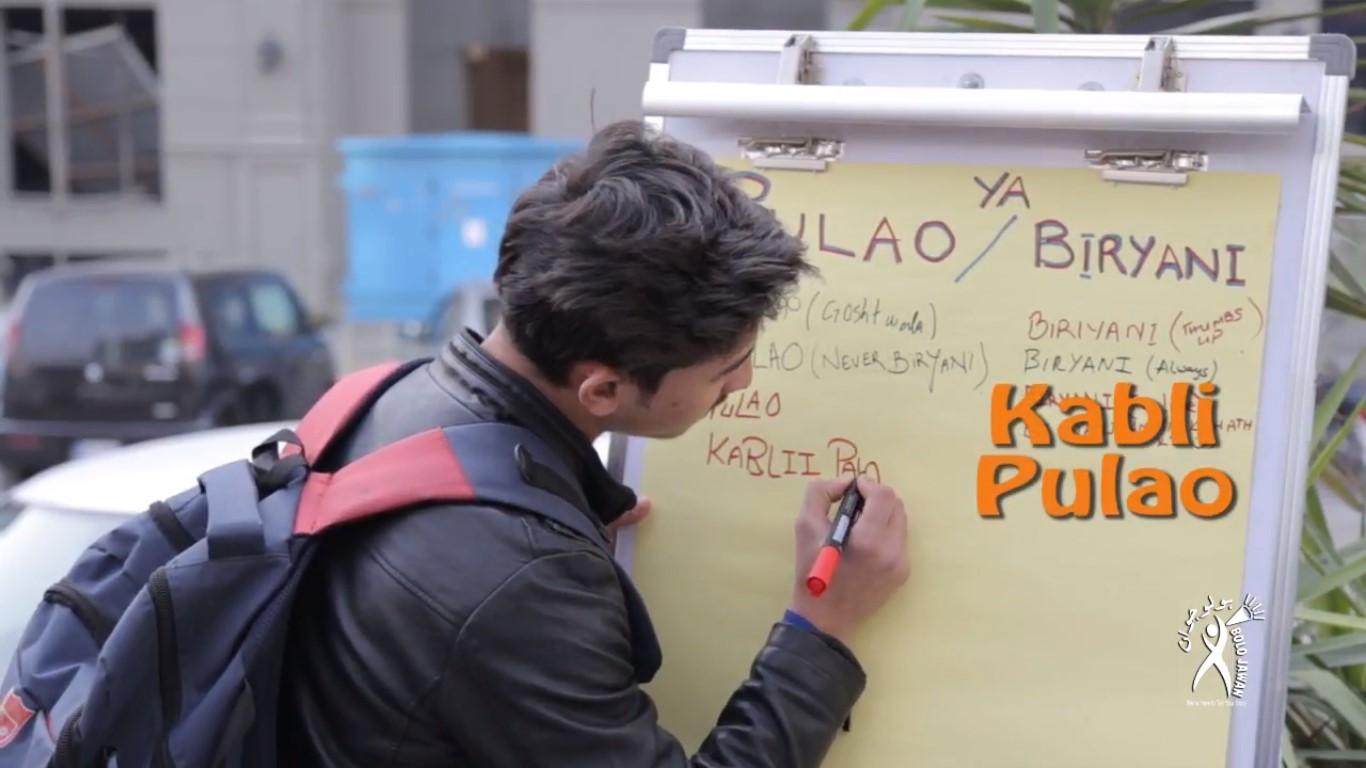 And then there are those true foodies for whom it's not pulao ya biryani. They're answer is PULAO AUR BIRYANI!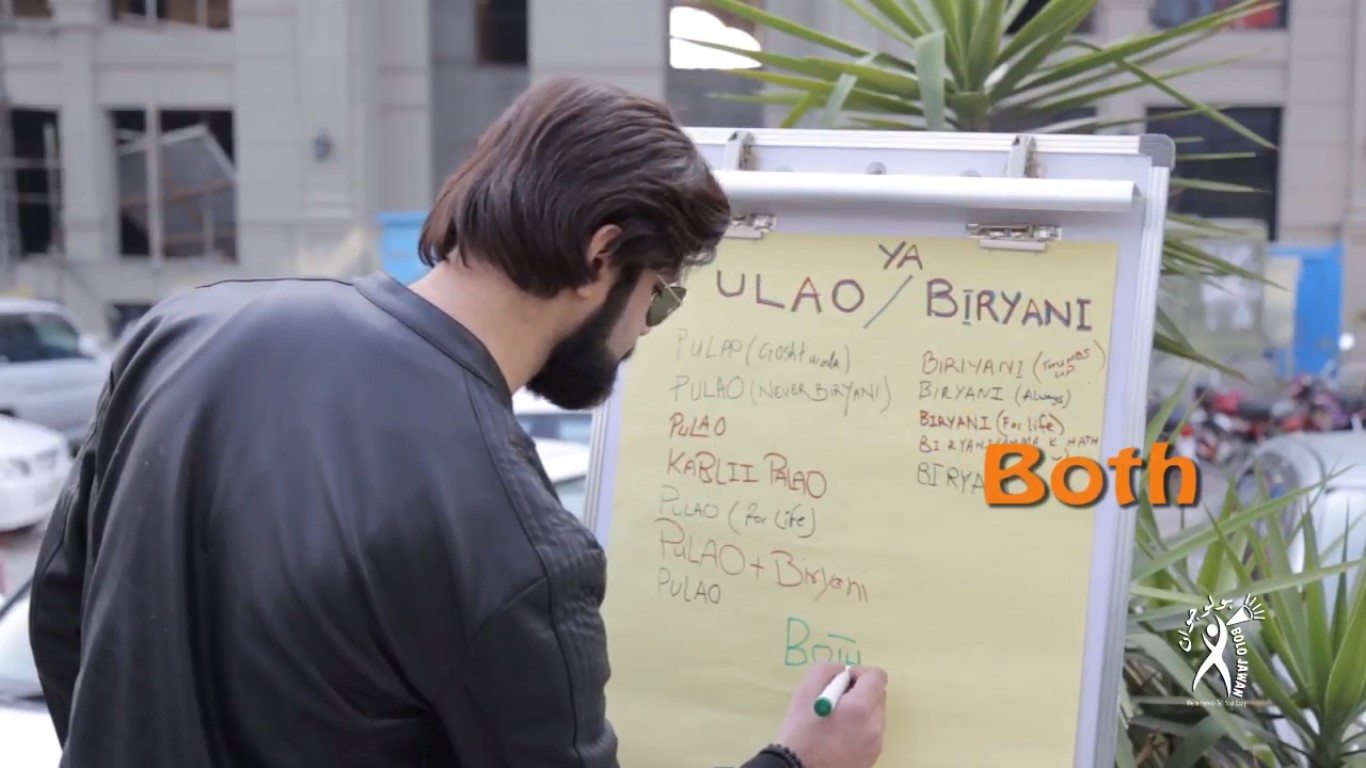 Watch: We Asked You! | No. 1 | For Pakistanis, Feminism is…?
So, who won, pulao ya biryani? Click on the video below to find out!
And if you enjoyed what you saw, don't forget to "Like," "Subscribe" and "Share!"