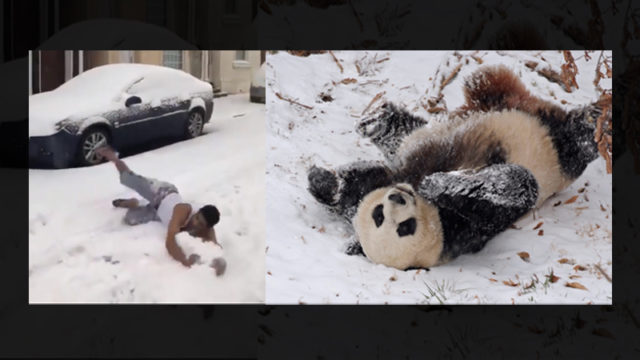 Most of us are so occupied in our daily life hustles that we forget to acknowledge the blessings of nature. However, this desi guy rolling in snow like a panda, dancing to a Bollywood number and enjoying the cold weather abroad is giving us all a lesson that we should savour little moments in life.
Also Read: These U.S. Diplomats Bakra Shopping in Islamabad is the Funniest Thing You will see on Social Media
The video appeared on internet this weekend and has gone viral like a wildfire with captions like, "This is why Trump don't want to see Asians in USA" and "When Karachites and Lahoris visit HUNZA in winters."
Also Read: Super Uncle Is Breaking The Internet With His Cool Biker Dude Moves
Whatever the case be if you are having a bad day or you know someone who is, then share this with them to see them breaking into laughter fits!