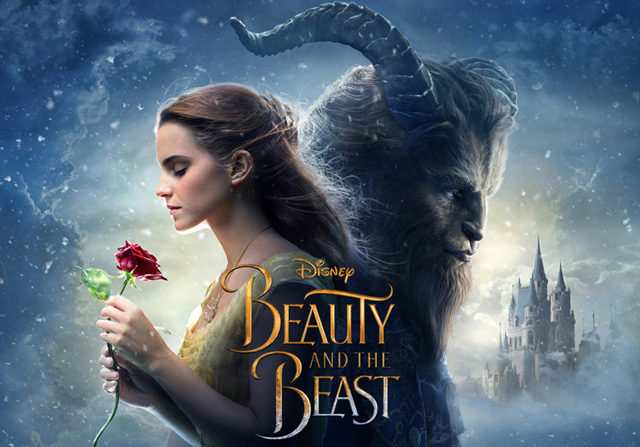 I had been waiting for a long time ever since I came to know that Disney would be making a live-action remake of my favorite movie. It felt like forever and then finally, the day came when Beauty and the Beast was released. I couldn't watch the film on its opening day i.e. March 17 still, I somehow managed to find myself a seat in the theatre a few days later.
If you are also an absolute hopeless romantic like myself then I have no doubt in mind that you will definitely enjoy this tag! However, please note that this review has spoilers that could ruin your experience while watching the film. Therefore, read at your own risk!
Beauty and the Beast opens with beautiful imagery and remains true to the original animated prologue. Instead of the Beast being a young boy at the time of his encounter with the enchantress, he has been shown as a young man who had suffered owing to his father's indifferent nature.
The enchantress scene too is different because it does not take place on a glass window, like it did in the original tale. Moreover, the character's transformation from a normal person to a beast is extremely impressive and the director deserves a lot of credit for it. The reprise song "Belle", in Emma Watson's voice too is a highlight of the entire experience. The scene where Emma Watson is introduced as Belle is yet another wonderful display of the director's story telling ability.
Moving forward into the "Belle" number the audience is able to familiarize with the main characters. Gaston has been shown as a war veteran and his narcissistic personality has been elaborated to the extent where the viewer end ups in a love hate relationship with him. The role of Belle's father, Maurice has been played by the great Kevin Kline and the song picturised on him i.e. "How Does a Moment Last Forever" will fill your eyes with tears. The entire cast has done a wonderful job but still Emma Watson's performance was by far the best.
Despite all the praise, there are times when the CGI (Computer-Generated Imagery) of the beast seems a little too artificial for one to relate with. Still, the motion picture provides an experience worthwhile and if I was to rate this Disney production it has to be 4 stars out of 5.