Home
Tags
Posts tagged with "Shoaib Malik"
Tag: Shoaib Malik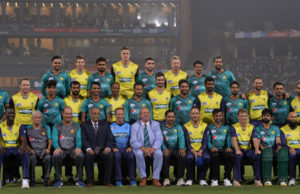 As I write the T20 series (Independence Cup) between Pakistan and the World XI is tied at one-all with the final game to be...
With Pakistani Twitter mostly ruled by politically motivated hashtags, it's refreshing to see some positivity trending today. Pakistan Zindabad is among the top ten...
Still recovering from six straight defeats in Test cricket Pakistan is now all set to play five One Day Internationals (ODIs) against World Cup...