Home
Tags
Posts tagged with "3rd World Studios"
Tag: 3rd World Studios
Episode 2 (Part 3) of The Pakistani Venture features the creative team behind an upcoming Pakistani animated feature film Allahyar And The Legend of...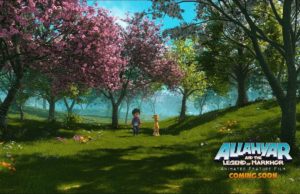 We recently met with the brilliant team behind the awe-inspiring animated feature film, Allahyar and the Lengend of Markhor (AYATLOM). In this exclusive interview Team Bolo Jawan caught...
Animation industry in Pakistan was not much of a game until recently when series like Commander Safeguard, Burka Avenger and Teen Bahadur were produced....