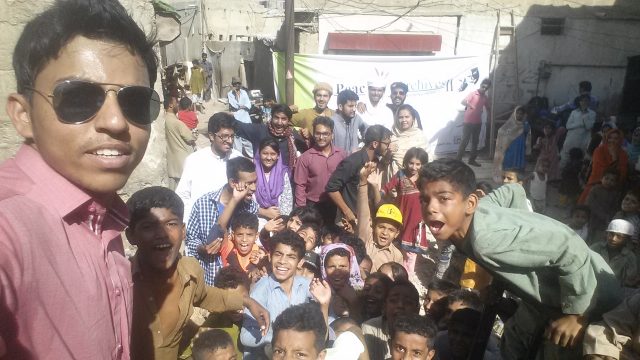 Karachi is known as the business hub of Pakistan and like most metropolitans is home to a number of slums. Owing to a lack of basic facilities and opportunities, reports of people indulging in violence from these areas is pretty common. Therefore, there is dire a need to educate the population living in slums of Karachi in such a manner that they are able to appreciate the significance of peaceful co-existence and understand how through mutual cooperation they can explore avenues that would help them in raising their social status.
Mindful of the situation,students from the University of Karachicollaborated with a local theatre group called "Team Khwab" to produce a theatre play that aimed at educating the masses on topics such as peaceful co-existence and the benefits of mutual cooperation.
With financial and technical support of Pakistan Youth Change Advocates (PYCA) the initiative was taken to the slums of Bengali Para, Gulberg and Gulshan-e-Iqbal in Karachi. The response from the audience was overwhelming. Following the successful events the students were of the opinion that a change would only be possible through persistent effort and that they were now hopefulof organizing such events on a regular basis on their own.