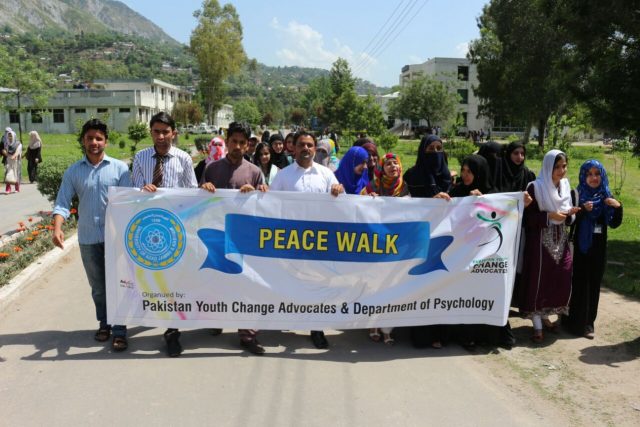 Peaceful co-existence in any given region is not possible without the active participation of youth therefore, it is extremely important to take on board young people and provide them with rationales that explain how peace can be beneficial for all stake holders.
Therefore, to advocate for the cause of peace in Muzaffarabad Pakistan Youth Change Advocates (PYCA) decided to provide financial support to the students of The University of Azad Jammu & Kashmir (AJK)so that they were in a position to organize a "Peace Seminar" where young people were encouraged to play their part for the cause of peace in the region.
During the day long activity different videos were also presented to the audience so that they could understand how peace has helped in development of different societies around the globe. Towards the end of the event a "Peace Walk" was organized to raise awareness in different areas of the city.