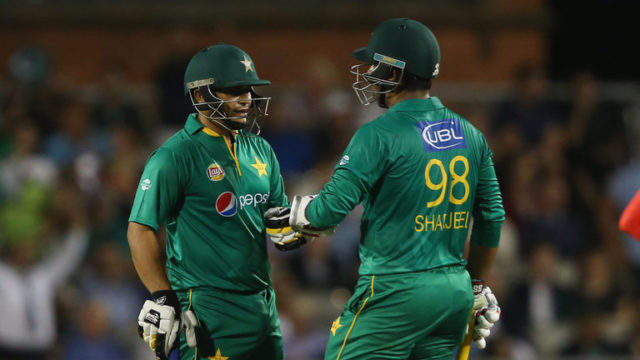 I was listening to this gentleman on one of the local sports channel who believed that spot and match fixing scandals surface every now and then in the country because most Pakistani cricketers are either not well-educated or because most of them come from poor families. The Chairman, Pakistan Cricket Board (PCB) also ended up saying something similar in an indirect manner only a few days after the Pakistan Super League (PSL) spot-fixing scandal (involving Sharjeel Khan and Khalid Latif) emerged on the scene.
For a start cricketers like Salman Butt, Hansie Cronje and Sreesanth were all either well-educated or came from well-off families still, their careers were cut short owing to fixing controversies. On the other hand there are so many cricketers who despite their humble backgrounds have managed to remain clean throughout their careers.
Shoaib Akhtar's name in this regard is a perfect example. He might have been controversial otherwise but still, his early life deprivations did not matter and was never accused of any wrong doing during an era where not a year went by without fixing allegations being levied against some of the top cricketers in the country.
Therefore, to say that cricketers who come from lower financial classes are the reason for Pakistan's fixing problems makes little or no sense to me. Moreover, such statements also sound indifferent and are discouraging for those who have managed to elude the poverty trap and have somehow risen from adversity to make the country proud. I strongly believe that individuals concerned should refrain from making a comment on the matter if they don't have anything sensible to say!
Cases from the past make it apparent that it is not the financial class but the desire level of an individual that encourages him to risk it all. Furthermore, the environment in the dressing room too plays a critical role as we have had instances where some of the junior players got involved only because they could not resist the pressure that came from the senior guys in the dugout.
Additionally, the same gentleman on television was also of the view that punishments will not be effective and that PCB would be better off concentrating on what he called preventive measures.
Here I feel that to have corrupt players in the dressing room is not a perfect situation anyway and hence, there cannot be an ideal solution to it. International Cricket Council (ICC) and PCB have been doing their part to prevent such unwanted incidents through different activities that aim at raising awareness on the topic. If still, people don't learn then apart from punishing the guilty what really is the other way out of it?
I have no doubt in mind that hiding dust under the carpet or allowing the culprits to run away with insignificant penalties will not help in any possible manner. Therefore, for the sake of future generations world-wide it is important that the managers concerned strictly implement bans that effectively end the careers of those who violate the code of ethics that has been put in place the game's governing body.
The bans I understand will never be able to end the practice but will reduce the number of instances and will certainly act as a deterrent for many others who otherwise have little no regard for morality.