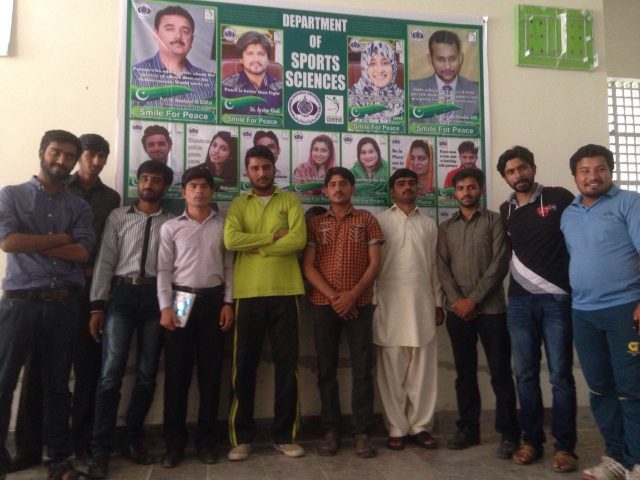 Understanding that majority of Pakistanis lack the skill set required to decode a message; extremist organizations over the years have exploited the Pakistani culture of wall chalking and have free of cost advertised hate based narratives through the practice. The target audience for the propagation more often than not has been the youth of the country thus; wall chalking is a pretty common phenomenon even on the walls of educational institutes.
To counter this negative trend students of Bahauddin Zakariya University, Multan decided to launch a distinctive campaign by the name of "Smile for Peace". The campaign aimed at promoting peace through posters that were installed in the university campus and on which messages of tolerance and harmony were incorporated.
At the conclusion of this campaign, the organizers were successful in stimulating positive energy amongst the students and were also able to cover or replace any content that promoted intolerance within the campus.
Posters installed during this highly sustainable Pakistan Youth Change Advocates (PYCA) supported initiative still serve as a reminder to the people who visit the BZU campus in Multan.