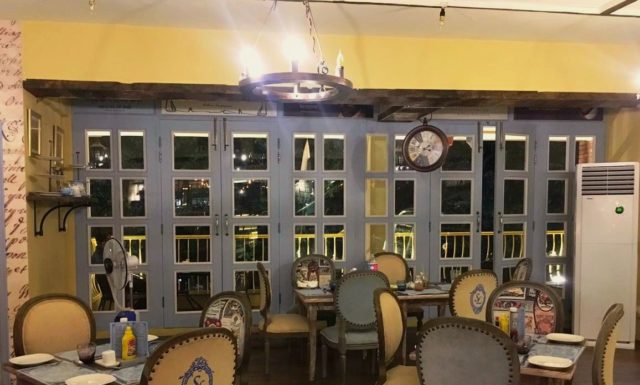 I had been meaning to visit Shakespeare's Lounge for over two months but each time I would make a plan some last minute errand would come in the way.
After weeks of drooling over the pictures of food on their Facebook page, I finally grabbed my little toddler and my best friend of 20 years and headed to Shakespeare's Lounge last weekend.
Also Read: Review: BBQ Bazaar, Islamabad
Upon entering the restaurant the first thing to catch my eye was the signature wall. Embellished in yellow, red and blue hues, the wall seemed like a celebration of Shakespeare's accomplished work.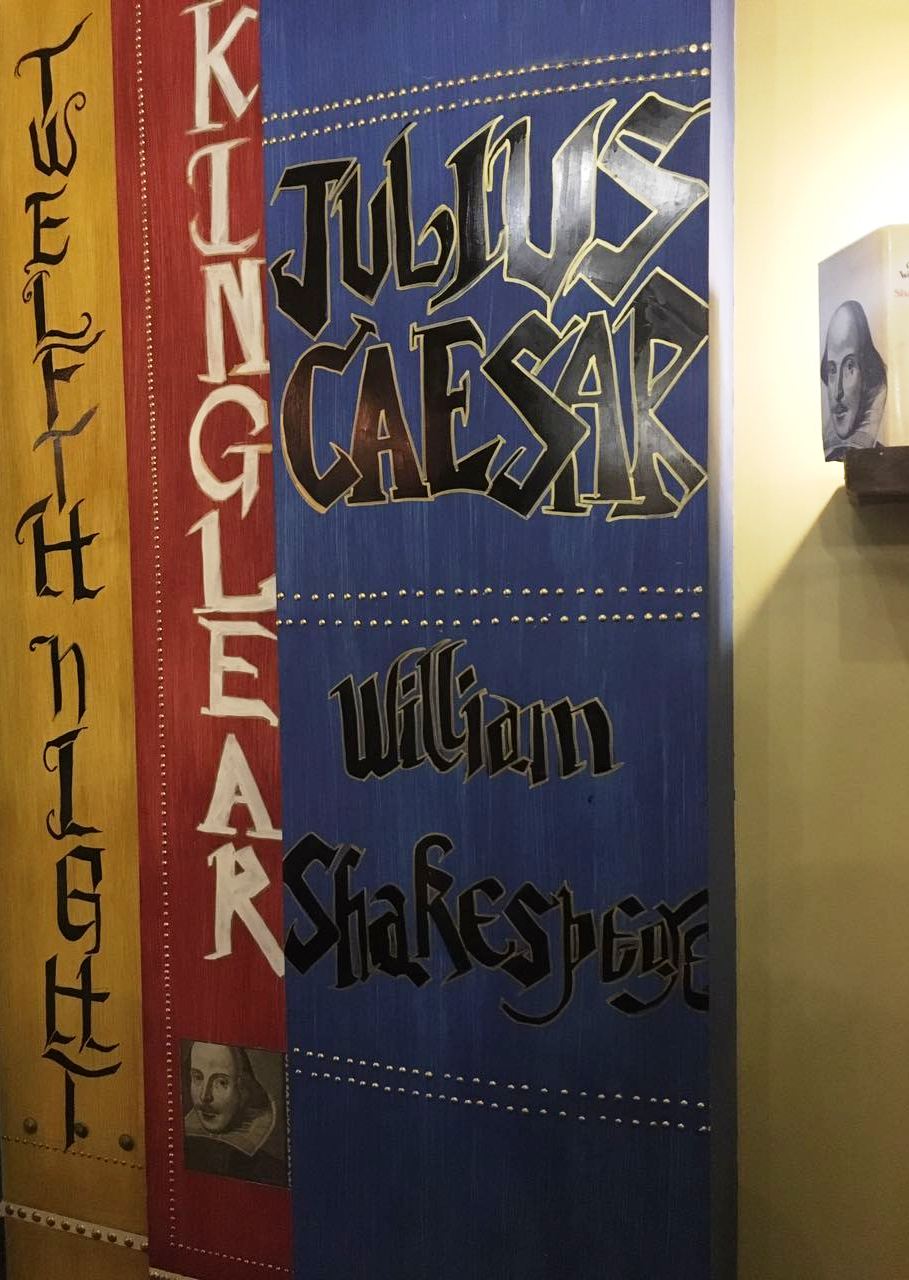 Adjacent to this wall was a hanging shelf adorned with virtually every piece of literature that is credited to the great playwright. Above the wooden hanging shelf were four dangling wires. Each cable was passing through paperback versions of Shakespeare's plays and had a light bulb at its bottom end to lighten up the hanging shelf! Needless to say the artfully done decor was at once enticing and inviting.
Once seated, we scanned the menu to decide our meal for the evening. Whenever at a new place, my first instinct is to try the seafood. So, true to my own personal tradition, I ordered the poetically titled, "Juliet Surprise Fish;" the restaurant's own version of grilled Salmon. My friend, on the other hand opted for "Farmhouse Cheddar Cheese & Turkey Bacon" sandwich/panini.
Also Read: Review – Lorenzo Restaurant, Islamabad
Although we ordered meaty dishes, the menu also features cuisines for vegetarians and vegans. Shakespeare's Lounge deserves extra points for ensuring a place in their menu for non-meat eaters, something that most restaurants entirely neglect.
While waiting for our orders, we found ourselves animatedly discussing the ambiance. I've already given you a rather detailed description of the signature wall but my fascination with the interior of Shakespeare's Lounge did not end there.
From the engraved cutlery to the fusion furniture and the Romeo and Juliet inspired balcony (I'm assuming), every aspect of Shakespeare's Lounge signifies the love that was invested in making the restaurant a reality.
Also Read: Berlin Doner & Gyro Brings German Styled Kebab to Karachi
Soon, our orders arrived and it was time to bite into our food. My Salmon was most certainly grilled to perfection as claimed in the menu. The slightly sour house sauce was definitely a surprise element because it tasted like nothing my palate has experienced before on seafood. My compliments to the chef!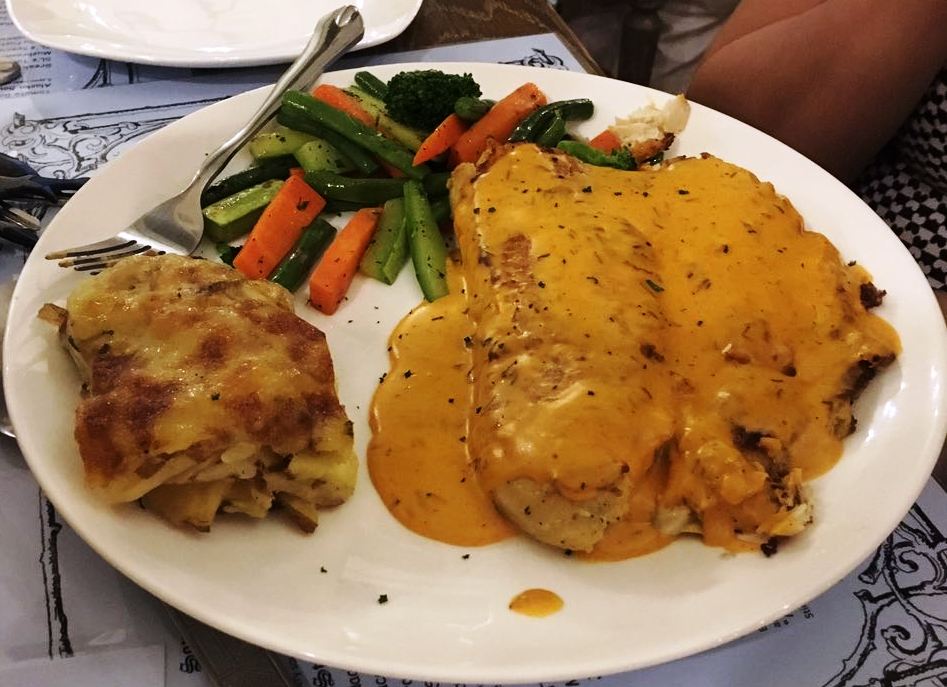 My friend's panini was everything you want from a sandwich: simple with just enough ingredients to treat your taste buds without overwhelming them. I didn't know someone could get so excited about a sandwich until my friend repeated at least thrice how much she was enjoying her food!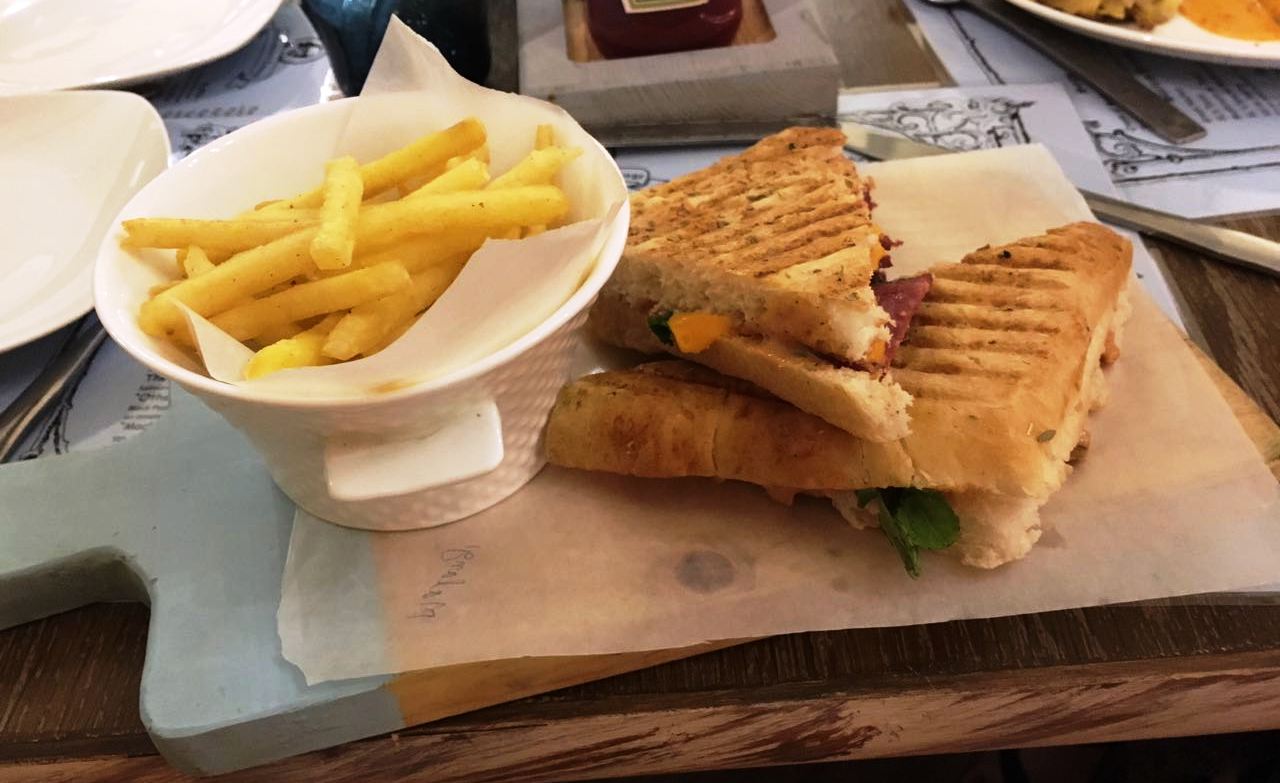 My little son, although more interested in running around, exploring the place and periodically getting his tiny head bumped decided to sit still – if only for a little while – when I offered him a mouthful of my Fish. That's saying a lot about the tasty food given that the little one does not enjoy sitting static when introduced to a new surrounding to explore!
Just as we finished our dinner, my sweet tooth decided to step forward and I ordered their "Classic Bread & Butter Pudding." This particular desert is among my most favourites and so I've tasted many versions of it in various restaurants. The one offered by Shakespeare's Lounge did not disappoint. The caramel sauce was sufficient (not the miserly amount served in some eateries), the amount of sugar was just perfect and the pudding itself lived up to its "classic" tag. Definitely worth savouring!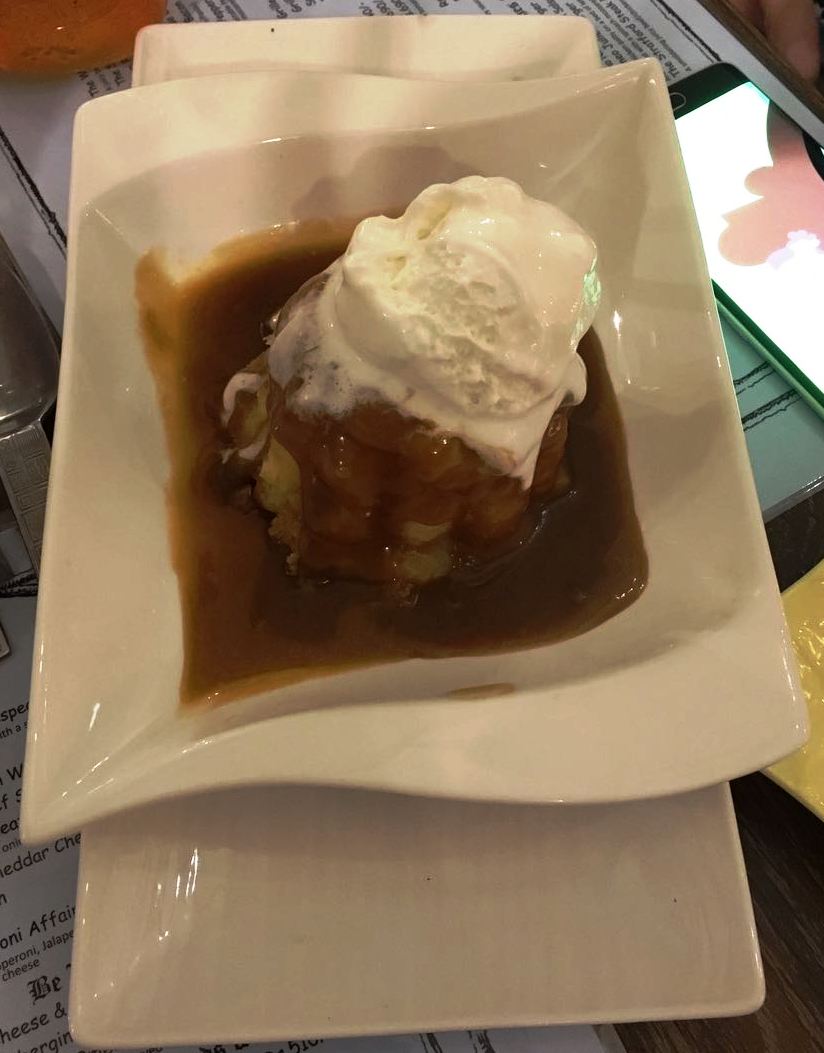 Apart from the food, something I really appreciated was the presence of Naveen – the owner of Shakespeare's Lounge – behind the counter. Most restaurateurs only supervise their staff and occasionally walk up to tables to greet the customers. However, Naveen was as much a part of the team as the wonderful servers and the chef. Two thumbs up for this team spirit!
On the whole Shakespeare's Lounge is not merely a restaurant, it's an experience. The romantic interiors wonderfully compliment the delightful food and not visiting the place would be an injustice to yourself!