Rafia Baig has made history by becoming Pakistan's first female bomb disposal officer. She was the only woman among 31 police officials selected for an elementary course, the Explosive Ordinance Disposal (EOD), in Nowshera. During the two-week course, the trainees including Rafia learnt about the types of bombs, their identification and ways to defuse them.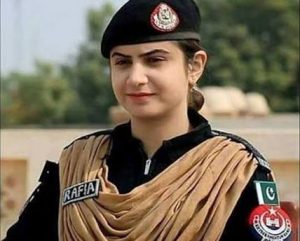 A constable of Khyber Pukhtunkhawa police, Rafia has not one, but two Masters degrees — in Economics and International Relations. Currently, she is also enrolled in a Bachelors of Law programme.
Rafia's message to women across the country: "A woman can turn any hardship into ease if she is willing."
Rafia Baig, a new name in the list of Pakistani women who are bringing pride to the nation.